As compelling as it is functional, the CoolFire IV catapulted its way into the spotlight in the vaping world from its inception. It has been the vaporizer of choice for thousands of vapers around the world for years. You might be wondering - what makes the CoolFire IV so compelling? And what upcoming Innokin products are coming soon in the foreseeable future that could potentially be an improvement to the CoolFire IV?
A simple coupling of reliability, attractive looks, portability, and affordability all backed by Innokin's time-tested quality and service.
Innokin's engineers went hard to work to design a vaporizer that can be used by anyone, and deliver a quality vaping experience each and every time. The brushed metallic surface contours well to many hand shapes for a comfortable and premium feeling grip. The buttons are given just enough tactile feedback for a firm and satisfying "click" for each adjustment or puff. The screen was bright, easily readable and easy to check at a glance. The manual on and off switch, cut from many devices of the time for being "redundant"; kept for battery health longevity and ensuring your CoolFire IV will last. The CoolFire IV was an Innokin labor of love.
With the success of the CoolFire IV, Innokin has created new alternatives which have different features, modes, and qualities that you might find compelling. Here's a couple for you to explore!
Like the durability of the CoolFire IV? Then the Adept is the vape for you.
A vaporizer designed for both indoors and outdoors, the Adept comes standard with the IP67 rating for Dustproof, Waterproof, and Shockproof qualities. The Adept is also shrouded in a soft-touch rubber material for a comfortable grip in the hand and helps improves its durability to drops and spills.
A 2amp MicroUSB charging port charges a large internal 3000mAh battery to keep you from needing to recharge often. The included Zlide tank utilizes Innokin's bestselling Z coils, and the Adept intelligently selects the best wattage range for the coil of your choice. Once the Adept has intelligently selected the appropriate wattage range for your coil, you'll have access to four different additional levels of power options to explore.
Finally, the Adept comes equipped with a full suite of onboard safety protections like over-discharge, overcharge, over-voltage, high resistance protection, overheat protection and cut-off protection to keep you safe and secure while vaping.
If durability and simplicity are important to you, then the Adept is a strong contender.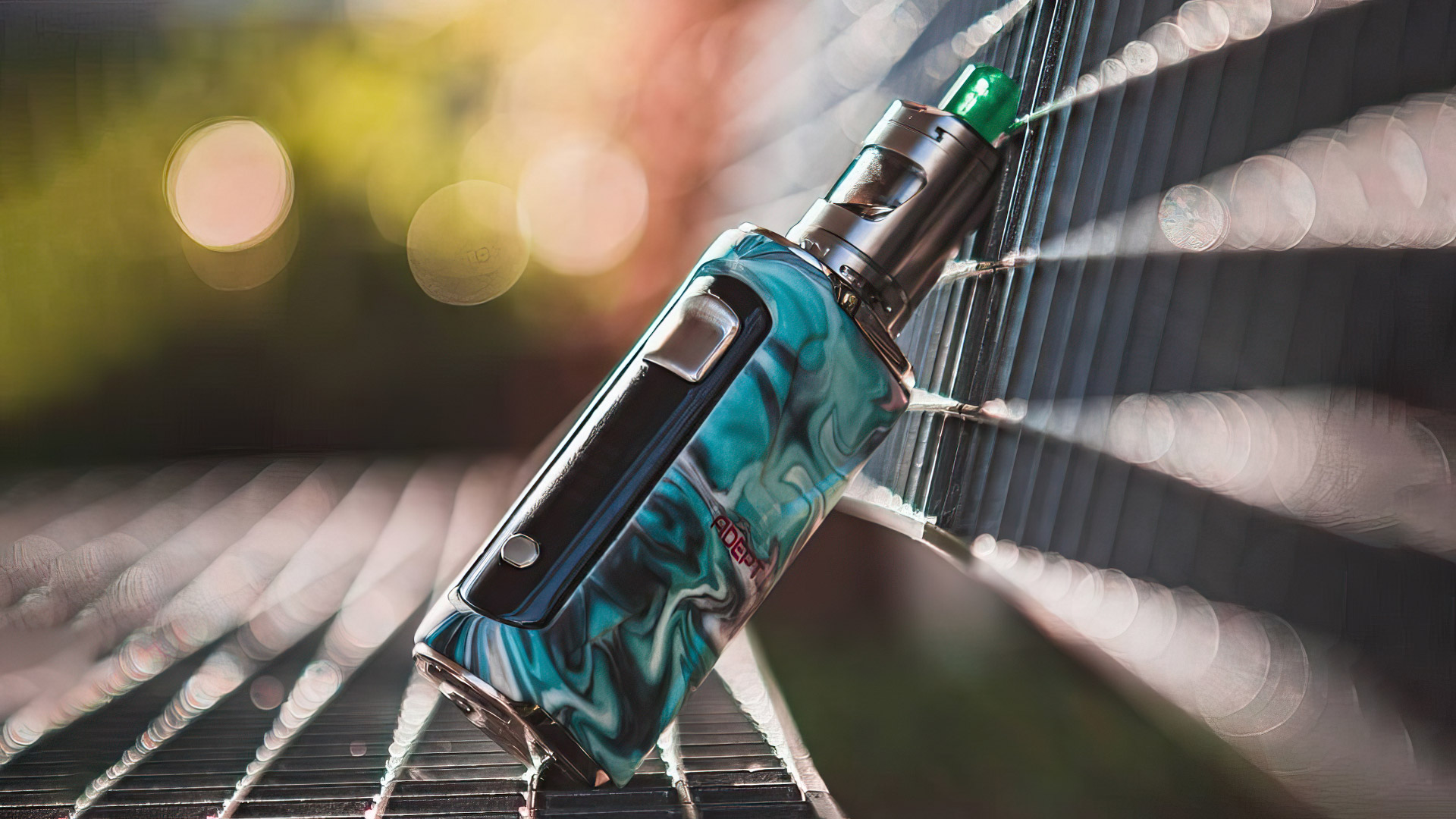 Maybe you desire fully adjustable wattage and a manual on and off switch? Then take a look at the CoolFire Z50.
A more modern offering with the CoolFire namesake, this handsome mod is as functional as it is stylish. The Z50 has a large OLED screen that's easily visible in daylight and durable, satisfying buttons with simple operation. Adjust your power to your preference with a healthy wattage range of 6 to 50 watts, powered by a 2100mAh internal battery all housed in an attractive zinc alloy body.
The Z50 maintains the manual on and off switch from the classic CoolFire IV and is fully compatible with all 510 threaded atomizers. Designed for simple use in real life, the Z50 is paired with the Zlide to bring you excellent flavors with Innokin's bestselling Z coils, and the whole kit slides easily into a pocket or purse when you're out and about.
A fantastic choice for a more modern device in the CoolFire lineup without any compromise of what made the CoolFire IV great.
Perhaps you'd just like to try out the latest and greatest in vaping technology? With Fourier Technology Inside, the Sensis introduced the vaping world to the fourth generation of vape tech.
Find your frequency with the all-new FØ mode, harnessing the power of alternating current (AC) to produce a waveform that runs continuously while you vape. You can adjust the hertz output to match your coil and e-liquid to fine-tune your vaping experience. AC will heat your e-liquid at a gradual rate, providing smoother heat transfer to the coil and ensuring that it does not burn or produce a bad taste.
In addition to AC, Fourth-Gen vape tech also comes equipped with Coil+ and Refresh, two features that help keep your coil in tip-top shape. Coil+ mode automatically primes your coil at the end of each puff by drawing in more e-liquid and reducing carbon build-up on the coil. Refresh allows you to manually refresh your coil between hits to help provide better wicking and extend your coil lifespan. Try refreshing your coil before your first hit of the day and you'll see the improvement in flavor and lack of "cracks" and "pops" when you first vape.
Of course, the Sensis is jam-packed with every safety feature you'd expect of a cutting-edge Innokin vaporizer - and if you're not convinced by the included glass pod, every Sensis comes with an included magnetic 510 adapter to use your tank of choice. If you have a spark in your eye for new tech, the Sensis is where you'll find it. Speaking of new tech.

CoolFire Z80 - Coming Soon
A new generation of CoolFire is finally upon us, and the legacy of the CoolFire IV lives on through it. The CoolFire Z80 brings the CoolFire to the modern vaping world and we expect you'll be impressed with what it has to offer.
What features and qualities do you think the new CoolFire Z80 will have in store? Share your thoughts in the comment section. More to come soon!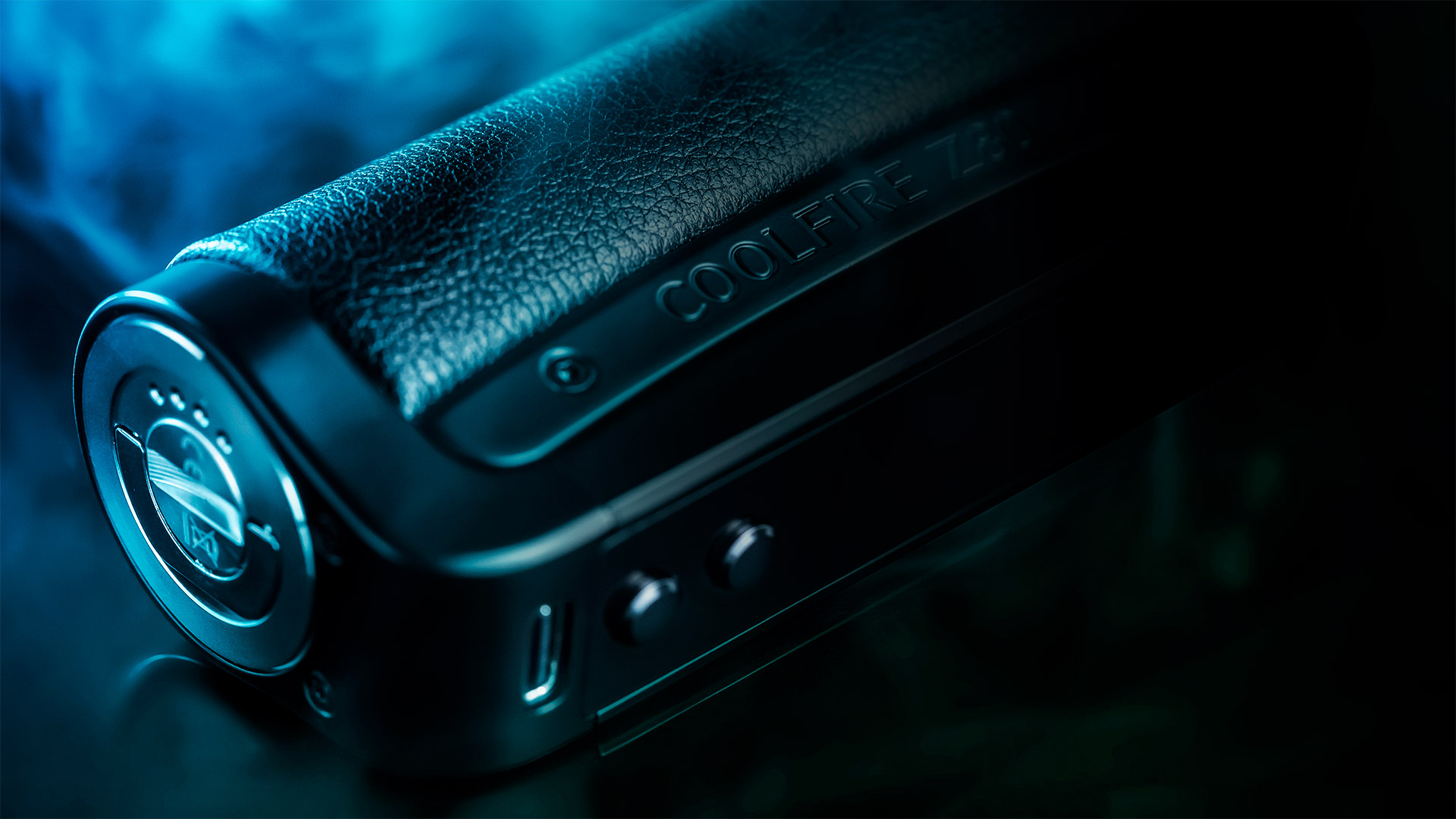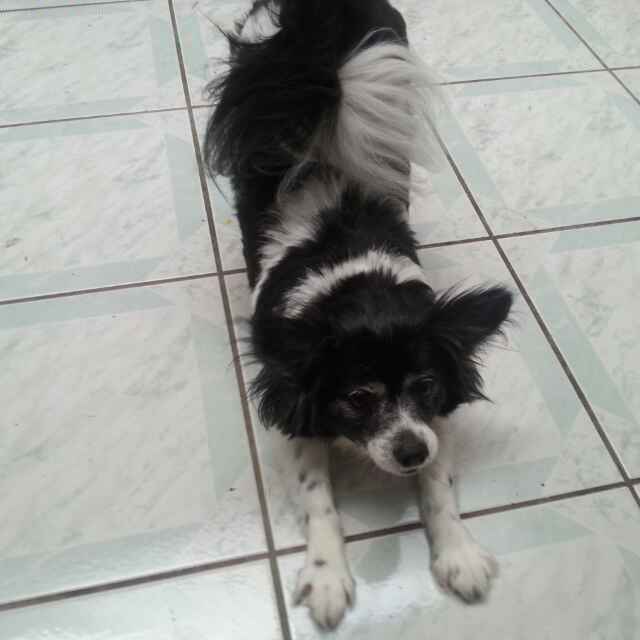 Hey, Joseph here! Vaping enthusiast, nerd, cyclist, dog lover, marketer and 6 years strong at Innokin. If you can't catch me helping out on Reddit or writing on this blog, I'm probably diving deep into a new RPG or looking for a new bike trail to race down. Free me to find me on Reddit @innokin_joseph~