If you spent a bit of time reading about vaping before deciding to make the switch, you undoubtedly saw that one of vaping's biggest selling points is that it almost always costs less than smoking. That's especially true in the areas that have the most punitive tobacco taxes. Not only do vaping products cost less than tobacco products, but in many nations and localities, tobacco taxes don't apply to vape gear – which cuts the cost of vape juice and other vaping products even further.
Considering the amazing potential savings that you can enjoy when you switch to vaping, then, it might come as a bit of a surprise if you make the switch and find that you aren't really saving so much money after all. Maybe your savings aren't what you expected because you're going through several enormous bottles of vape juice every week. Maybe you're replacing your coils constantly because they only give you a good flavor for a day or two before they burn out. So, how much does a vape cost? How often should you be buying vape juice, coils and new devices? In this article, we'll shed some light on how long you should expect your vape gear to last. We'll also share some of the things that we're doing here at Innokin to make vaping cost less.
How Much Do Vapes Cost?
Breaking Down the Prices
A typical vaping device costs between $10-50 USD. Vapes also have recurring costs such as e-liquid and replacement pods or coils.
In this section of our guide, we'll discuss the prices of vape kits, replacement parts and vape juice in US dollars (USD). To give you an idea of how those prices relate to the currency in your country, here are the approximate exchange rates for other major vaping markets at the time of writing.
Australia:

1 USD equals 1.55 AUD.

Canada:

1 USD equals 1.35 CAD.

China:

1 USD equals 7.27 CNY.

European Union:

1 USD equals .93 EUR.

Japan:

1 USD equals 147.04 JPY.

Malaysia:

1 USD equals 4.68 MYR.

Philippines:

1 USD equals 56.70 PHP.

New Zealand:

1 USD equals 1.69 NZD.

United Kingdom:

1 USD equals .80 GBP.
You can use the exchange rates above as a general guide to understanding how much vapes cost in your region. It's important to remember, though, that direct price conversion isn't possible in all cases because factors such as taxes, regulatory climates and supply chain conditions vary between markets.
How Much Do Disposable Vapes Cost?
A disposable vape usually costs around $10 USD and lasts a few days before requiring replacement. You can get an idea of how long a disposable vape will last by looking at the number of puffs specified on the device's packaging. The more puffs a disposable vape delivers before it runs out of vape juice, the less it costs per day to use. When a disposable vape is out of e-liquid, you need to replace the entire device.
How Much Do Pod Vapes Cost?
A pod vape usually costs around $20-25. You can expect the device to last about a year before the battery stops holding a charge. While you use the device, you'll need to replace the pod periodically. A pack of vape pods costs about $10-15 and generally includes two or three pods. When the pod's flavor is no longer acceptable, you'll need to replace the pod. A vape pod usually lasts about a week.
How Much Do Vape Mods Cost?
A vape mod usually costs around $40-50. You can expect the device to last about a year if it has a built-in battery. If the device has a removable battery, it may last longer since you can replace the battery with a new one when it no longer holds a charge. While you use the device, you'll need to replace the atomizer coil periodically. A pack of replacement coils costs about $15 and may include anywhere from two to five coils. A vape coil usually lasts about a week, but coil longevity depends on the e-liquid you use. If you use vape juice sweetened with sucralose, your coils will burn out more quickly.
How Much Does Vape Juice Cost?
Vape juice usually costs around $15 per bottle and comes in two forms: freebase nicotine and nicotine salt. Nicotine salt e-liquid usually has a higher nicotine strength and comes in a smaller bottle. Freebase e-liquid generally has a lower strength and comes in a larger bottle except in regions where larger vape juice bottles are prohibited. How often you need to buy vape juice depends on how much you use per day. The higher your nicotine strength is, the less e-liquid you'll use daily.
How Much Do Vape Kits Cost?
The first thing you're going to notice as you begin the switch to vaping is that the cost of a vape can vary widely depending on the type of device you buy and where you buy it. If you buy your first vape from a convenience store, for instance, you may find that you can get the device for a promotional price that's around the same as a pack of cigarettes. While a cheap e-cigarette from a local store may seem like a good deal on the surface, though, it's not the best way to vape cost-effectively. In the long run, you'll end up spending more on vaping than you should.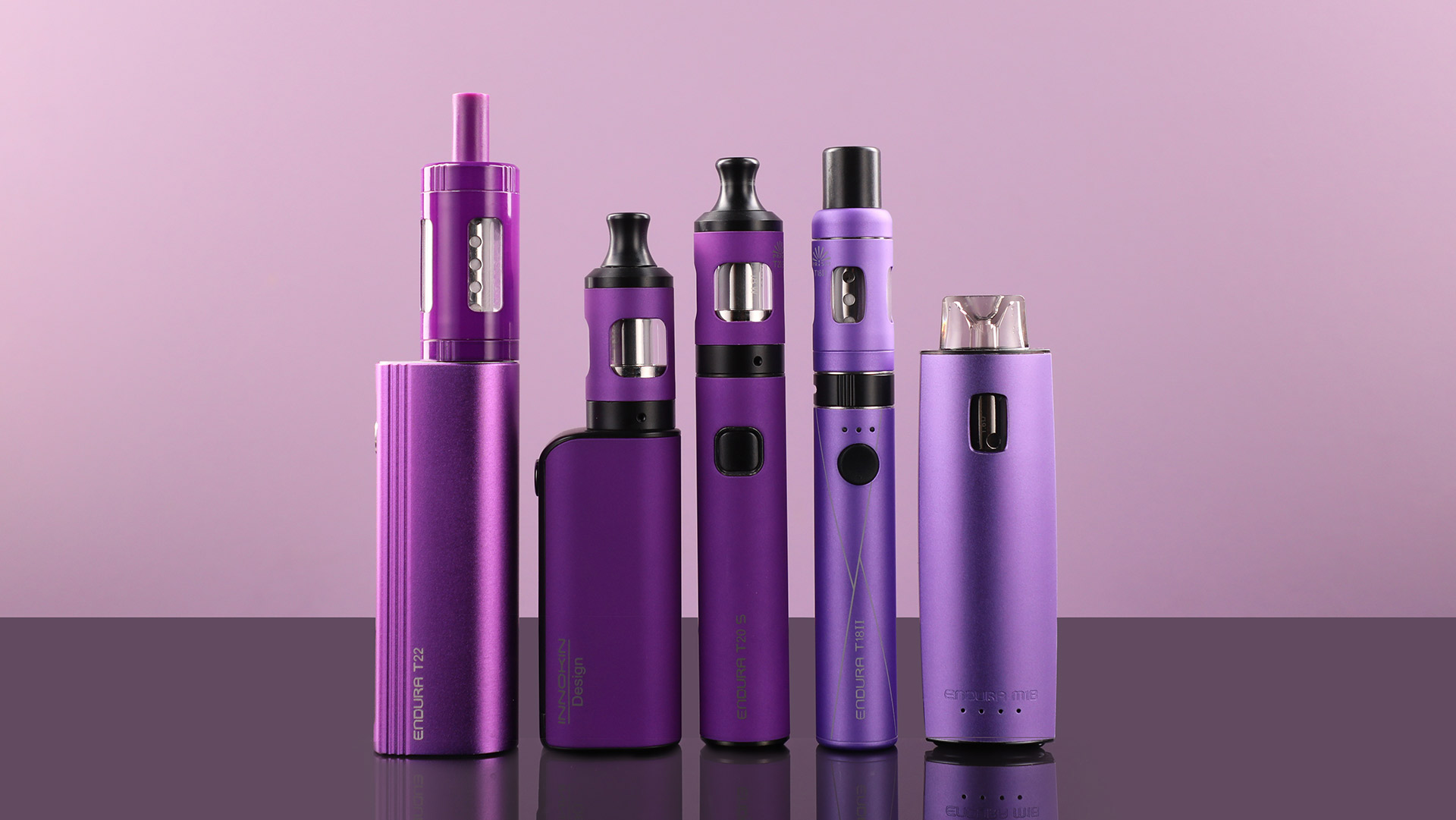 What Can You Do to Save Money on Vapes?
Buying your first vape kit will be one of the biggest one-time investments that you make as you transition from smoking to vaping. There's no reason, though, why the cost of a vape pen or vape mod has to put a serious strain on your wallet. In fact, vape kits designed for beginners usually cost less than the more complex vape mods intended for experts. Heed these two pieces of advice to make sure that your first vape is as affordable as it can be.
Buy a vape pen or

pod system

that's refillable and rechargeable. The disposable vapes at your local convenience store might look like a great deal on the surface, but they'll only last a day or two before you'll need to replace them. Vape pens with pre-filled pods, likewise, seem cheap on the surface because the starter kits are usually very inexpensive. Pre-filled vape pods, however, have a much higher daily cost than bottled e-liquid.

If you're buying a vape mod, consider a device with a replaceable battery. Any battery will stop holding a charge eventually. It's less expensive to replace a battery than to buy a new vaping device.



What Is Innokin Doing to Make Vapes Cost Less?
Here at Innokin, we're always looking for ways to deliver more value for your money. These are some of the innovative steps that we've taken to make vapes cost less.
We manufacture our vape mods and other devices using premium durable materials to resist the wear and tear of everyday use. From devices with metal rather than plastic exteriors to rubberized trim that helps to withstand shocks and bumps, our devices are designed from the ground up to withstand rough handling.

We offer some

durable vaping devices

that meet the IP67 standard for dust and water resistance. Owning an impermeable vape mod means that your device's delicate internal electronics are completely protected from the elements.

We take batteries extremely seriously. The 5,200 mAh battery in the

Innokin MVP5 Ajax

is so powerful and long-lasting that it can power a built-in flashlight and recharge external devices. Our removable battery devices feature extra-durable caps and doors to protect your batteries.

Most of our pod-based vaping devices have replaceable coils. That makes our pod systems much more affordable for long-term use because you don't need to replace the entire pod when the coil's flavor quality begins to suffer.
How Much Do Vape Tanks Cost?
Vape tanks may not cost quite as much as vape mods and vape pens, but a new vape tank is still a fairly substantial investment. Hopefully, the vape tank you're currently using is the one included with your vaping device because that's the best way to save money on a vape tank – by buying a full vape kit that includes a tank. These days, manufacturers like Innokin bundle their best vape tanks with their flagship vaping devices to ensure that you'll have a great experience. The best way to make vape tanks cost less is by getting them for free with your vape mods.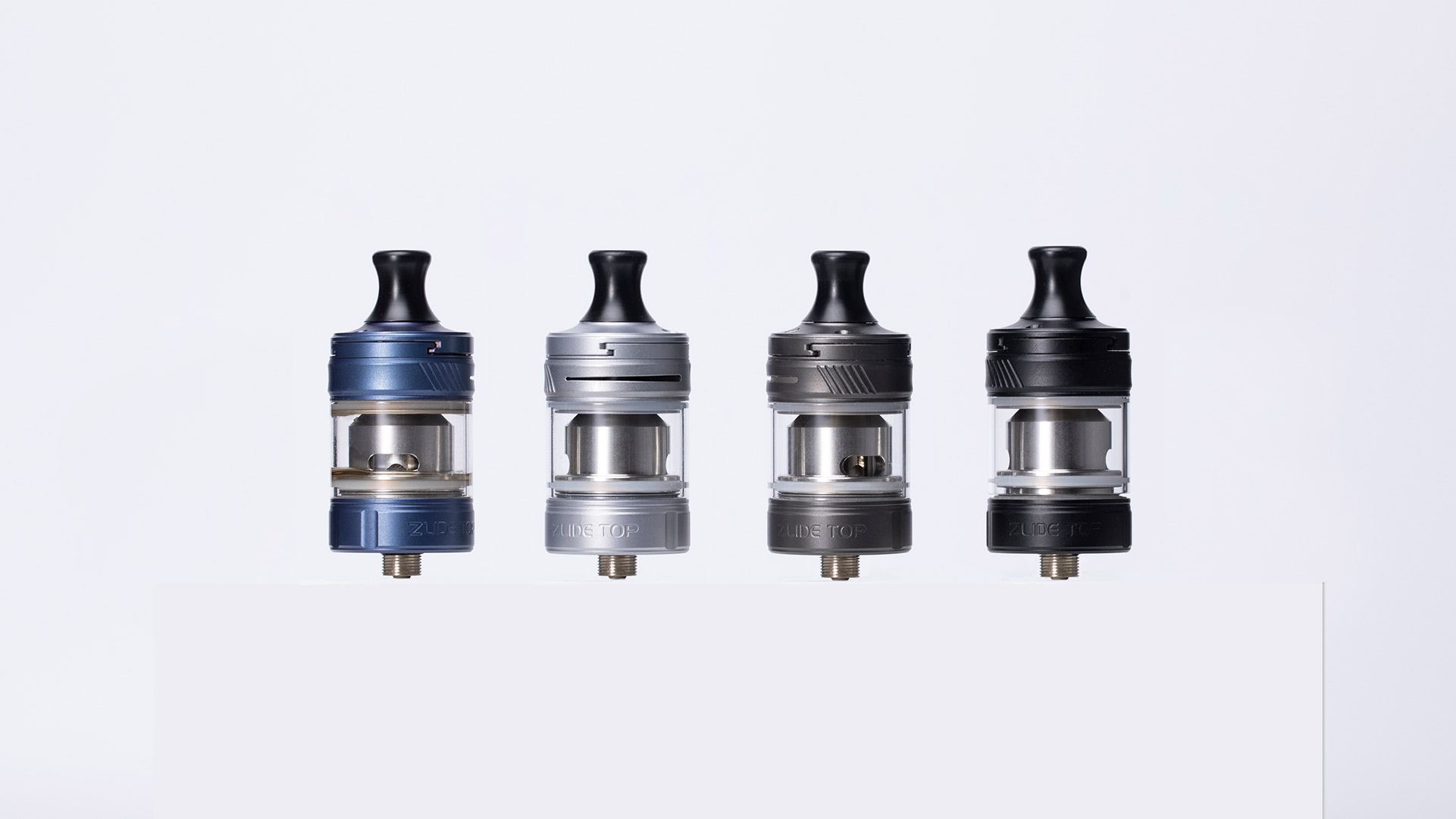 What Can You Do to Save Money on Vape Tanks?
While getting your vape tanks for free when you buy new mods is one great way of saving money, you also need to consider your long-term costs when you decide which vape tank will be the one for you. Here are two ways to make vape tanks cost less in long-term use.
Buy a vape tank with durable and affordable coils. A vape coil should have an efficient wick that draws e-liquid in rapidly to keep the coil wet and prevent dry hits. The wick should also be heat resistant in order to avoid damage from the heat of the coil.

Use unsweetened e-liquid. The sucralose in sweetened e-liquid leaves residue that causes an unpleasant flavor and rapidly shortens a coil's life. No matter how durable a coil's materials may be, the coil will be completely covered with residue after just a day or two if you use sweetened e-liquid. With unsweetened e-liquid, on the other hand, a vape coil can potentially last for weeks with no change in flavor.
What Is Innokin Doing to Make Vape Tanks Cost Less?
Along with e-liquid, vaping hardware – and replacement coils in particular – will always be one of your largest recurring expenses as a vaper. These are the innovations that we've added to our vape tanks to make them as affordable as possible.
We've pioneered the use of durable materials like wood pulp to make our coils more resistant to heat. A heat-resistant wick lasts longer without burning.

Many of our vape tanks have metal outer sleeves to help prevent the glass from breaking if the tanks are dropped.

We offer several tanks that are fully rebuildable. With a

rebuildable tank

, you can build your own coils from scratch rather than buying pre-built coils. It's much less expensive.
How Much Does Vape Juice Cost?
Although we do not manufacture vape juice here at Innokin, we recognize our role as a maker of vaping hardware in ensuring that your vaping device provides the best possible experience with your favorite e-liquid. Vape juice, after all, is extremely important. It's one of the things that you'll buy constantly throughout your time as a vaper.
What Can You Do to Save Money on Vape Juice?
The first thing that you can do to reduce the cost of vape juice is something that you probably do already: You can do plenty of comparison shopping and make sure that you're always buying vape juice in the largest possible containers at the lowest possible price. E-liquid always costs less when you buy it in larger bottles, and the prices for vape juice can vary greatly from one vape shop to the next.
To save even more money on vape juice, try increasing the nicotine strength of your e-liquid and switching to a lower-wattage vaping device like a pod system. Using a lower-power vaping device means that you'll use less e-liquid per puff, and that'll mean that you won't need to buy e-liquid as often.
What Is Innokin Doing to Make Vape Juice Cost Less?
Here at Innokin, we believe that one of our most important roles as a manufacturer of vaping hardware is to help you enjoy the most satisfying vaping experience possible while conserving your e-liquid supply. Here are a few of our innovations that help to keep your vape juice cost as low as possible.
Many of our devices feature intelligent coil recognition and will automatically configure their power levels for maximum flavor and minimum e-liquid usage.

With the new

Innokin Sensis

pod mod, we introduced a pioneering new technology called Coil+. At the end of each puff, Coil+ automatically runs your coil at 40-percent power for a fraction of a second to prime the coil for the next puff, maximizing flavor delivery. The Sensis is also the world's first vaping device to feature alternating current for the most accurate power delivery ever.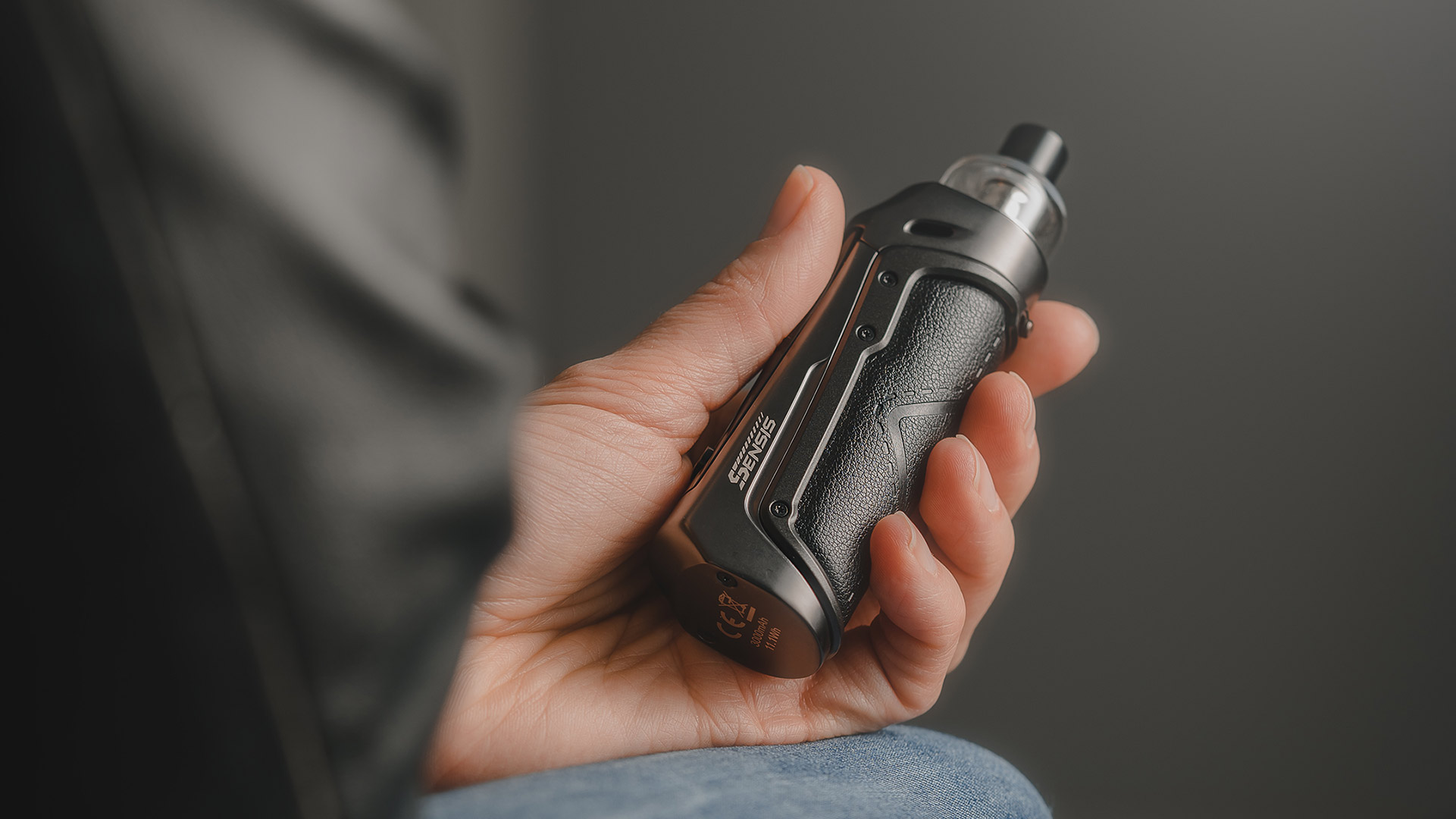 In some cases, vaping is about more than just getting your nicotine – it's also about replacing a mental addiction that's been a major part of your life for years. That's why we gave the

Innokin EQ FLTR

a unique soft filter tip to mimic the mouth feel of a real cigarette. If your vaping device does a better job of satisfying your mental addiction, it might reduce your e-liquid usage.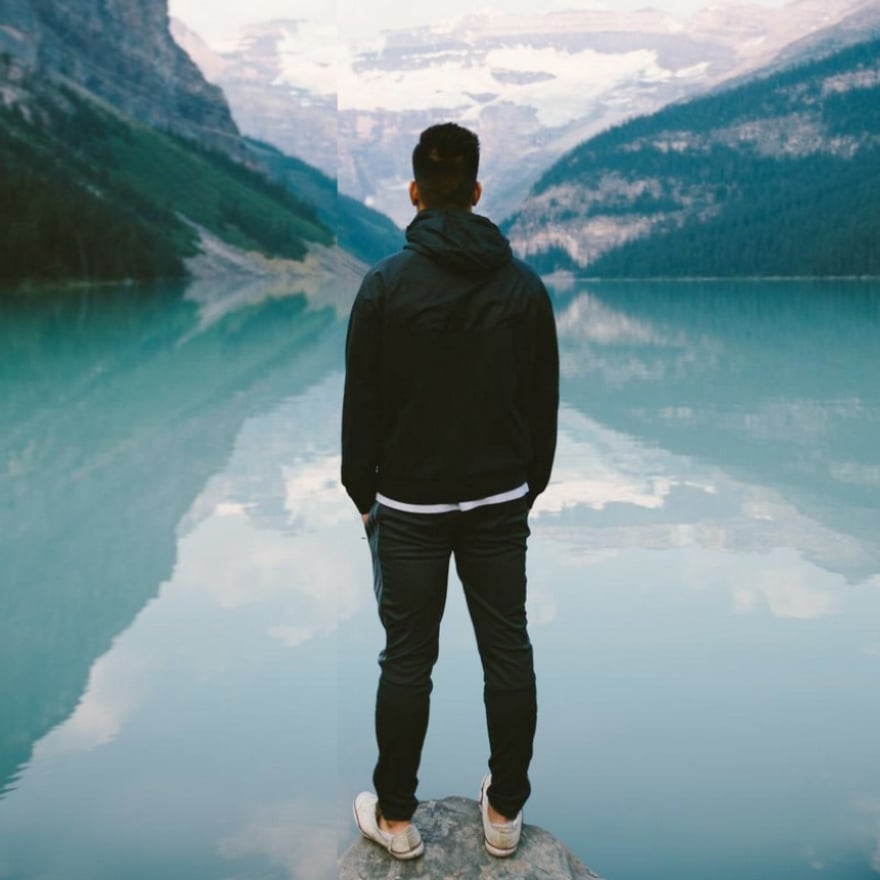 Hey! Hemok here, a vaping enthusiast with a passion for helping people quit smoking. My uncle was diagnosed with lung cancer a few years ago after smoking for more than 40 years. I do understand that quitting smoking isn't only a physical issue but also a mental one. It's just hard to go "cold turkey". I believe that vaping is one of the best solutions to make the switch only if you do it in the right way, and that's why I am here to share :)