If you want to experience the absolute best that the world of vaping has to offer, you need to buy a vape mod. Also known as box mods, vape mods always offer the highest power levels and the most advanced technologies that you can get from any vaping device. Long-term vapers almost always end up trading their small vape pens or pod-based devices for box mod kits eventually because they love vaping and want to experience more. They want the biggest clouds and the most vivid flavors, and the way to get those things is by stepping up to a vape mod.
Choosing the best vape mod for your needs, however, isn't easy if the only type of vaping device that you've used so far is a simple device with a single-button control scheme or puff-based activation. Box mods are complex devices with huge lists of features, and they can differ from one another in some very significant ways.
In this article, we're going to walk you through the process of choosing the best box mod. We're going to explain the main features that differentiate the various vape mods on the market and describe the pros and cons of those features. By deciding where your preferences lie, you'll be able to choose from the options that are available and narrow your selection from many vape mod kits to the few kits that interest you the most.
💡 Vaping 101: What is a vape mod?
You may wonder what are the different types of vape mods? What's the difference between them and how to use them. Check out this video and let's dive in!
Choose Between a Permanent or Removable Battery
When you shop for a vape mod kit, one of the most important things that you'll need to do is choose between a device with a permanent battery and one with a removable battery. The Innokin Kroma 217 is an example of a vape mod with a removable battery. The Innokin MVP5 Ajax, on the other hand, has a permanent battery. Here are some of the reasons why you might want to choose one type or the other.
You'll usually spend less if you buy a vape mod with a permanent battery. That's because you'll get the battery with the device instead of needing to buy it separately.

Vape mods with permanent batteries are often smaller and lighter because they don't have the heavy metal hardware that a vape mod with a removable battery requires.

A vape mod with a removable battery may last longer than one with a permanent battery because all lithium-ion batteries stop working eventually. When a removable battery stops holding a charge, you can replace it and continue using your vape mod. If a permanent battery stops working, you'll need to replace the entire vape mod.

Some removable-battery vape mods use two batteries instead of one – and using two batteries allows a box mod to operate at very high wattages. Dual-battery vape mods are the only vaping devices that can operate at 200 watts and higher. That level of power is unnecessary with most vape tanks. If you enjoy building very large and complex vape coils, though, you may find the extra power of a dual-battery mod useful.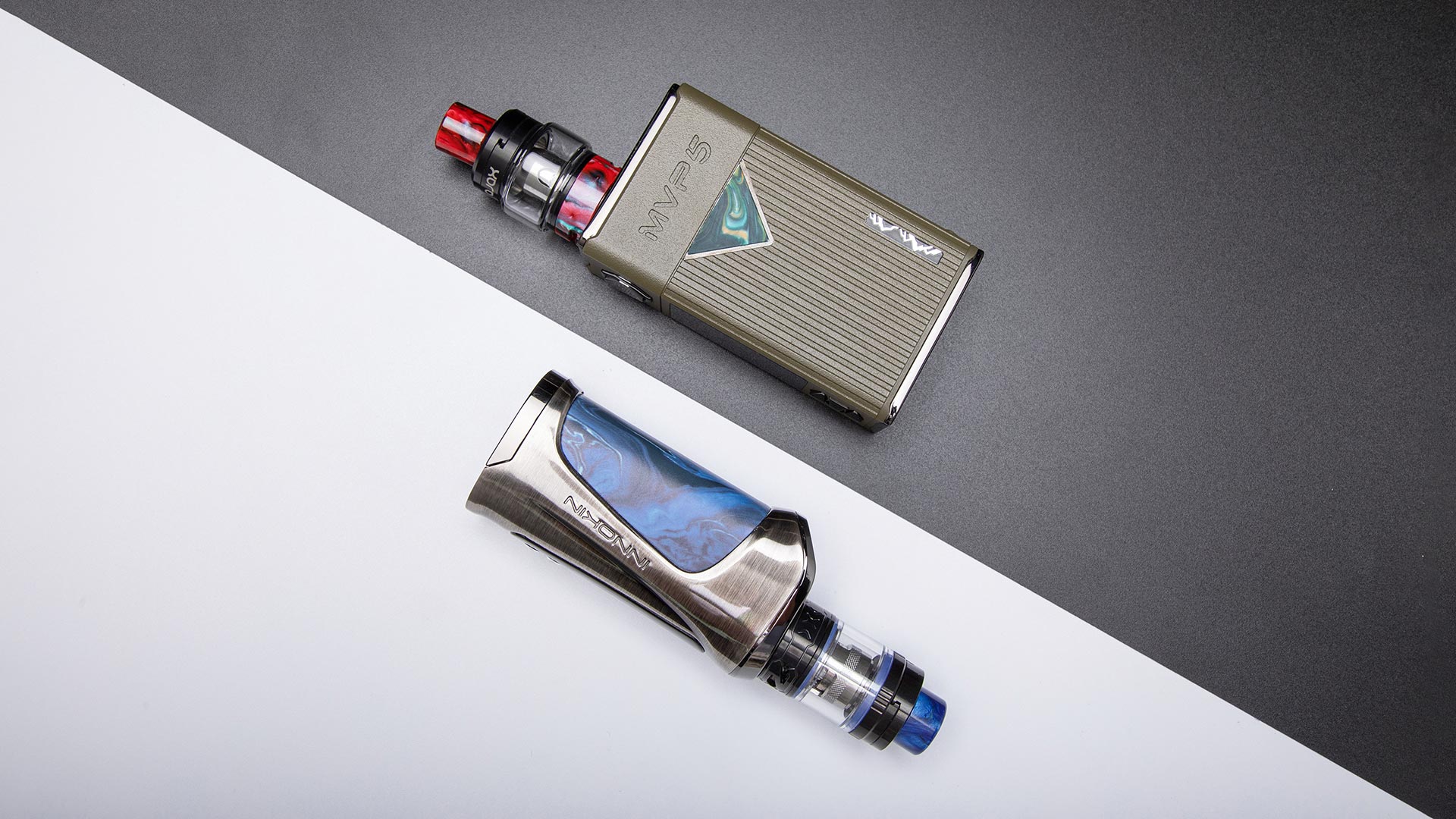 Choose Your Preferred Inhalation Style
Once you've settled on the battery type that you want your new vape mod to have, the next step is to find a device designed for the inhalation style you prefer. We'll describe the three styles in brief.
The

mouth-to-lung (MTL)

inhalation style is essentially the same as smoking a cigarette; you draw the vapor into your mouth before inhaling it. MTL inhalation works best with higher-nicotine e-liquids and is the best inhalation style for a strong throat hit.

The

direct-to-lung (DTL)

inhalation style might be unfamiliar to you if you're new to vaping. It involves inhaling the vapor directly into your lungs instead of drawing it into the mouth first. DTL inhalation works best with lower-nicotine e-liquids and is the best inhalation style for big cloud production and vivid flavors.

The

restricted direct-to-lung (RDL)

inhalation style involves inhaling the vapor directly to the lungs as you would with the DTL style, but it's a bit different in that the airflow is slightly restricted. The RDL style combines some of the benefits of the MTL and DTL styles; giving you bigger clouds without completely eliminating throat hits.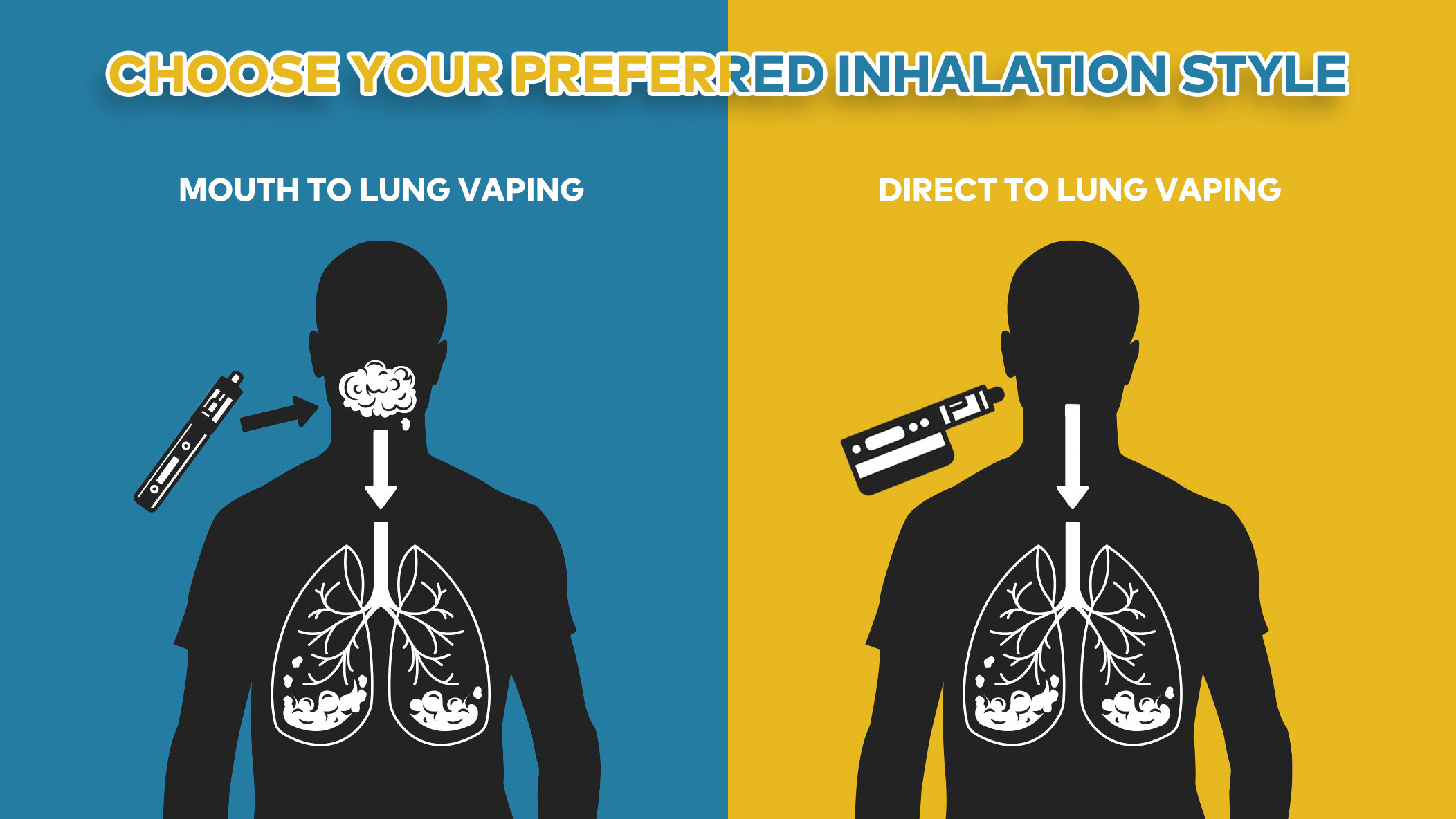 So, how can you tell the intended inhalation style for a given vape kit? The best way is by looking at the tank's mouthpiece and airflow vents. A mouth-to-lung tank typically has small airflow vents and a mouthpiece similar in size to a cigarette filter. A direct-to-lung tank, on the other hand, has much larger vents and a bigger mouthpiece. You'll find that the product descriptions for the vape kits here at Innokin.com provide additional helpful information that can help you understand whether a particular device's airflow characteristics will work for you.
Don't forget that a 510-threaded vape mod will work with almost any vape tank on the market – so there's no need to avoid a particular vape mod kit just because the included tank is designed for an inhalation style other than the one you prefer. Feel free to use any tank you like!
Determine What Features Are Important to You
Once you've decided whether you'd rather have a vape mod kit with a permanent battery or a removable battery, you'll have eliminated roughly half of the box mods on the market and made your decision considerably easier. Choosing your preferred inhalation style narrows the pool further. The next thing that you should do is determine which features are most important to you.
Basic Features of the Best Vape Mods
First, let's talk about basic features. At minimum, a good vape mod should offer full wattage control along with an easy way – such as "+" and "-" buttons – to change the wattage. In addition to wattage-based vaping, many vape mods offer additional vaping modes such as variable-voltage mode, temperature control mode, and bypass mode. We also suggest buying a vape mod with a large screen that's easy to read and a simple, logical control scheme.
Some Vape Mods Offer Advanced Features That You Won't Find Elsewhere
In addition to the basic features outlined above, the best vape mods often also offer advanced features that help to differentiate those devices and set them apart from competitors' offerings. Here are a few of the advanced features that you'll find in Innokin's vape mods.
The

Innokin Adept has

a shock-resistant design and features IP67 certification for dust and water resistance. If you're hard on your vaping devices and have ever lost a vape mod because you dropped it on the floor or used it outside on a rainy day, you might appreciate this device's durability.

The

Innokin MVP5 Ajax

is designed to be the ultimate vape mod for road warriors. It features a built-in 5,200 mAh battery and has a USB port for charging an external device such as your smartphone. The MVP5 also has a built-in flashlight along with a sensor suite that includes an altimeter, a temperature sensor, and a barometer.

The

Innokin Sensis

features an advanced mode of power delivery that makes it a true fourth-generation vape mod. The Sensis uses Alternating Current (AC) power delivery rather than the Direct Current (DC) that most vaping devices use, and that gives you finer control over the key aspects of your vaping experience such as flavor and vapor production. The Sensis even has the ability to refresh your coil automatically between puffs.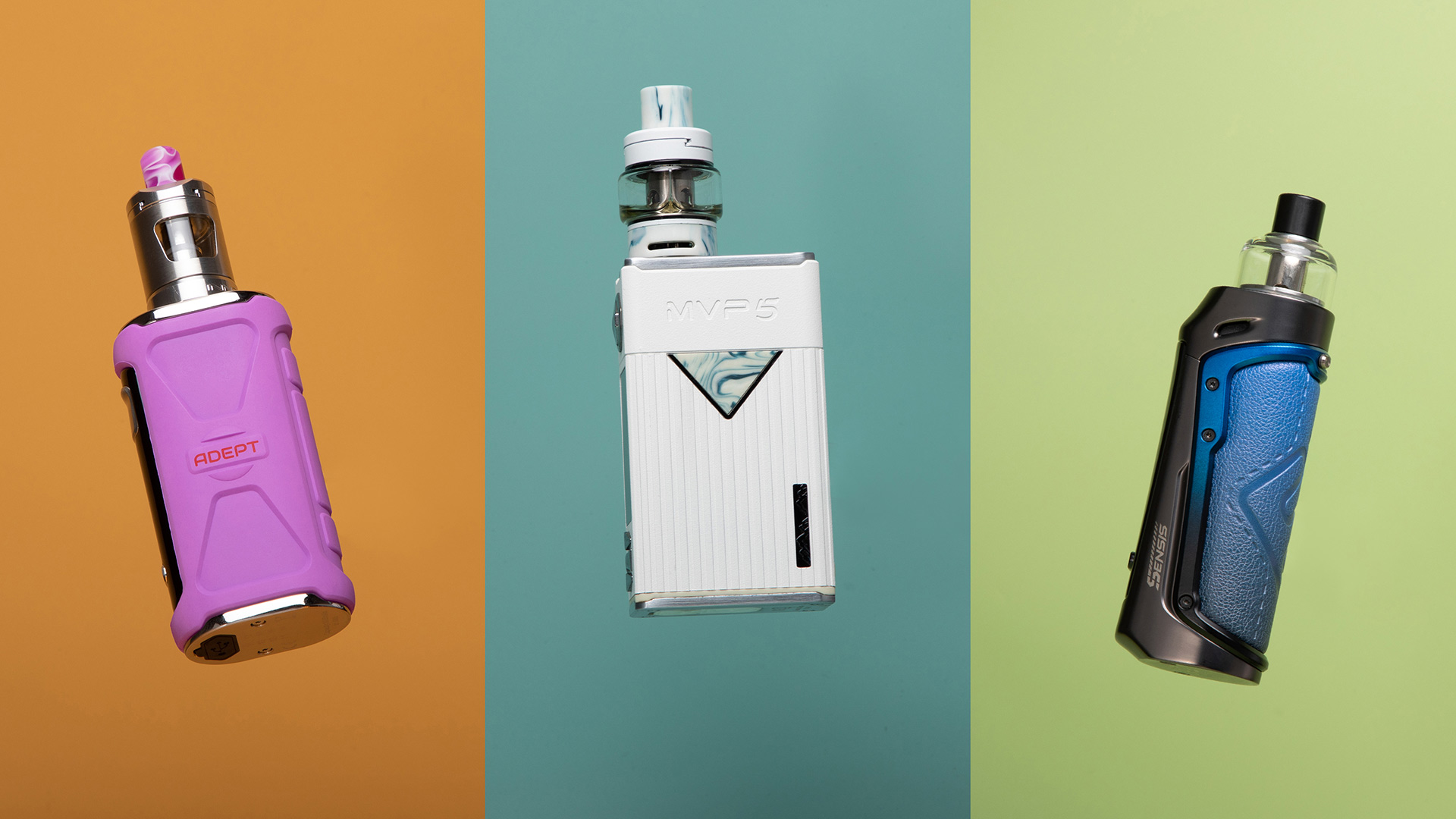 Consider a Pod Mod for the Most Modern Vaping Experience
Have you looked at pod mods like the Innokin Sensis and the Innokin Sensis EZ and assumed that they wouldn't be right for you because they use proprietary pods rather than traditional 510-threaded vape tanks? Think again! Although we think that you'll love the Innokin Sensis pod, we also understand that there are some people out there who would rather enjoy the revolutionary new technologies of the Sensis in conjunction with a traditional vape tank. If that sounds like you, just grab our Sensis 510 adapter. The adapter connects easily to the top of the device and allows you to use the 510-threaded vape tank of your choice.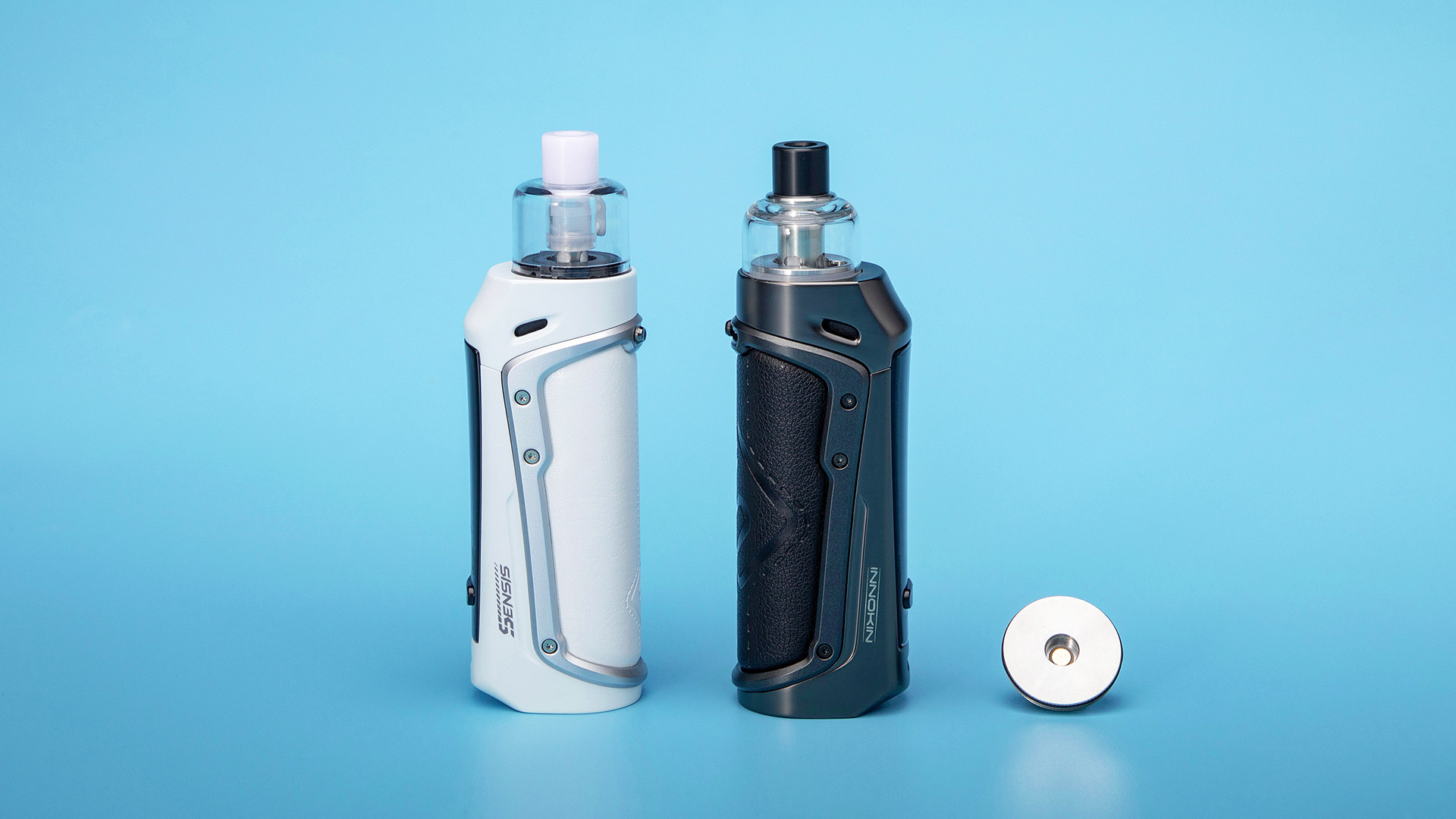 Decide Between a Device Only or a Full Vape Mod Kit
Once you've settled on the device that appears to be the best vape mod for your needs, you'll probably find that the device comes in two versions. One package includes the vape mod only, and the other package comes with a tank and costs slightly more. Which version should you choose – the device only or the full vape mod kit?
If you already have a vape tank that you love, you might consider buying a new vape mod on its own to save a little money. After all, there's no point in paying for a vape tank that's just going to remain in the box.
If you haven't upgraded your vape tank in a while, though, buying a full box mod kit may be the best option because the cost is always significantly less than what you would pay if you purchased a vape mod and a tank separately. Don't assume that a particular vape tank isn't going to be great just because it's included in a vape mod kit. We always pair our best vape mods with our best tanks because it ensures that you'll have the best possible experience with our products.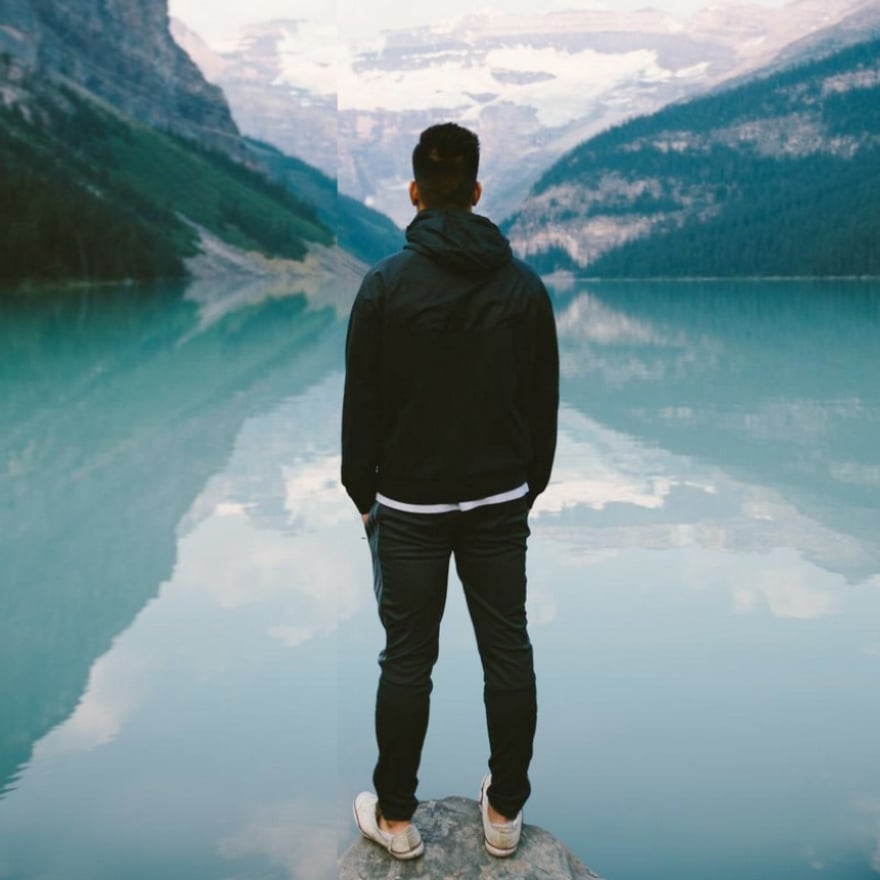 Hey! Hemok here, a vaping enthusiast with a passion for helping people quit smoking. My uncle was diagnosed with lung cancer a few years ago after smoking for more than 40 years. I do understand that quitting smoking isn't only a physical issue but also a mental one. It's just hard to go "cold turkey". I believe that vaping is one of the best solutions to make the switch only if you do it in the right way, and that's why I am here to share :)