The Innokin CoolFire IV has proven itself to be a staple mod in the industry throughout the years, catapulting the CoolFire line of vaporizers to the spotlight. A bestseller since early in its inception, it offers everything you need to get a quality vaping experience in a relatively compact, affordable, yet advanced package.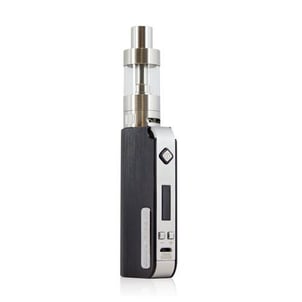 The CoolFire IV is equipped with a standard 510 threaded connector, fitting almost any atomizer you can imagine on the market. With an operating wattage range of 6 to 40W, and firing coils as low as .2ohm, it's a great choice for those primarily looking for MTL (mouth-to-lung) style vaping, with an option to get your feet wet in the world of sub-ohm vaping too. Typically, the CoolFire IV is commonly paired with one of our popular line of MTL/sub-ohm styled tanks, the iSub or iSub-G. Both are fully compatible with our iSub line of coils, offering lots of varied vaping experiences from full MTL style coils to DTL (direct-to-lung) dense sub-ohm coils.
Made with simplicity, style, and your safety in mind, the CoolFire IV comes fully equipped with built-in protections and convenient features, such as:
Over-Discharge Protection
Short Circuit Protection
15 Second Puff Safety Cut-Off
Low Voltage Warning
"Vape While Charging" Technology
Puff Counter
Manual On/Off Switch
Variable Voltage/Wattage modes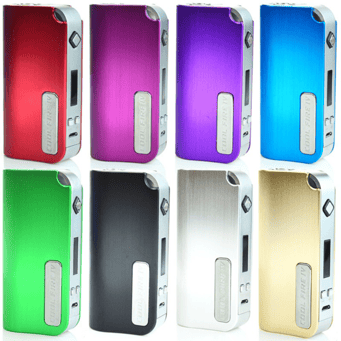 The CoolFire IV comes standard with an attractive brushed metal finish as well as the tactile "CoolFire IV" badge. With 8 different color options to choose from, there's bound to be a color that's right for you!
Finally, the CoolFire IV is backed by our limited 90 day manufacturer warranty and industry leading customer support. It's no wonder the CoolFire IV is a time-tested classic!
Need help with a question or troubleshooting an issue with your CoolFire IV? Look no further! Here is a list of potential fixes you may need in case you run into a problem.
Q: My CoolFire IV is not turning on or responding to any button presses.
A: Ensure that the physical on/off switch located on the bottom of the device is switched to "On", then click the main firing button 3 times rapidly. If the switch is set to on and the device is still not responding, plug the CFIV into a quality wall 5V/1A wall charger, as the battery may require a higher level of charge.

Q: My CoolFire IV screen shows "Shorted" or "Check Atomizer".
A: Replace the coil in the tank you are using with your CoolFire IV. Make sure the coil ohm is higher than .2ohms, and that the 510 threaded connector of both your CoolFire IV and tank are clean and undamaged.

Q: Should I use Variable Voltage or Variable Wattage modes?
A: Variable Voltage used to be a common sight in the vaping world. Nowadays, this mode has generally been replaced entirely by Variable Wattage, which gives you a more specific level of control to the power delivered to your tank. If you're not already used to Variable Voltage, we fully recommend using Variable Wattage instead.

Q: What wattage should I use with my tank/coil?
A: Please refer to manufacturer recommendations of the coil you are using with your CoolFire IV. If you are using an Innokin tank, we laser etch recommended wattage ranges on our coils and also provide said ranges on coil packaging.

For the full CoolFire IV user manual, click this link: https://www.innokin.com/manuals/cool-fire-iv-user-manual.pdf

For any other issues you may have, you can always contact us by emailing our support team at support@innokin.com for more assistance.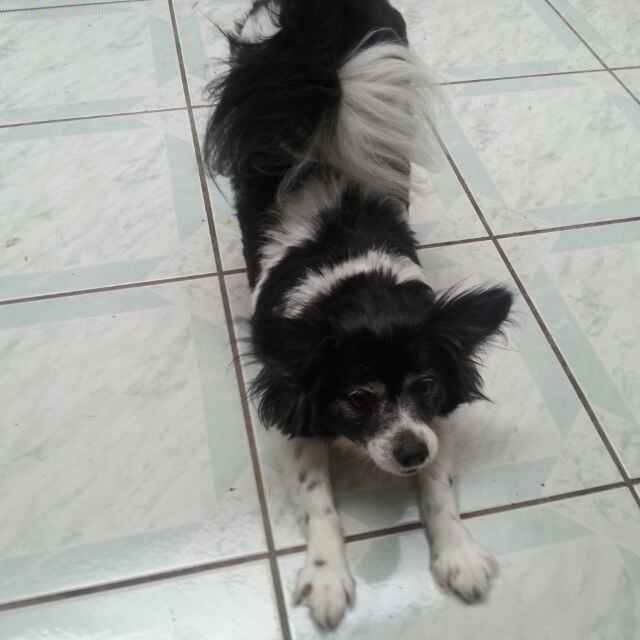 Hey, Joseph here! Vaping enthusiast, nerd, cyclist, dog lover, marketer and 6 years strong at Innokin. If you can't catch me helping out on Reddit or writing on this blog, I'm probably diving deep into a new RPG or looking for a new bike trail to race down. Free me to find me on Reddit @innokin_joseph~