In 2015, we launched the Endura T18 and it quickly became more successful than we could imagine. User-friendly design, high build quality, and long-lasting coils made the Endura series an international best-seller and an integral part of the INNOKIN brand.
In 2017, we had the privilege of collaborating with Phil Busardo and Dimitris Agrafiotis (VapinGreek) to create Platform-series coils and devices. With a focus on industry-leading coil performance and expert design, Platform-series devices have become a core part of INNOKIN for more than six years.
The vaping industry moves very quickly. This has given us the opportunity to refine our devices and offer you new ways to enjoy Endura and Platform-series products for 8 and 6 years respectively.
Whether you have been with us since the beginning, or you are just learning about INNOKIN now, we want to celebrate our shared achievement.
During the event, we will be offering big discounts, incredible prizes, and the chance to share stories about your vaping journey in the community. As we say at INNOKIN, we're "In It Together".
How to participate
Purchase any INNOKIN Endura or Platform-series product during the event, then contact us via social media to be entered into a prize draw.

Share social media posts from the official INNOKIN accounts during the event, along with your story about Endura and Platform-series products, making sure to use the hashtag #INNOKINanniversarycelebration

We will randomly select winners from the pool of entries and contact them via social media to arrange prize delivery by May 5, 2023.
Social Media
Prizes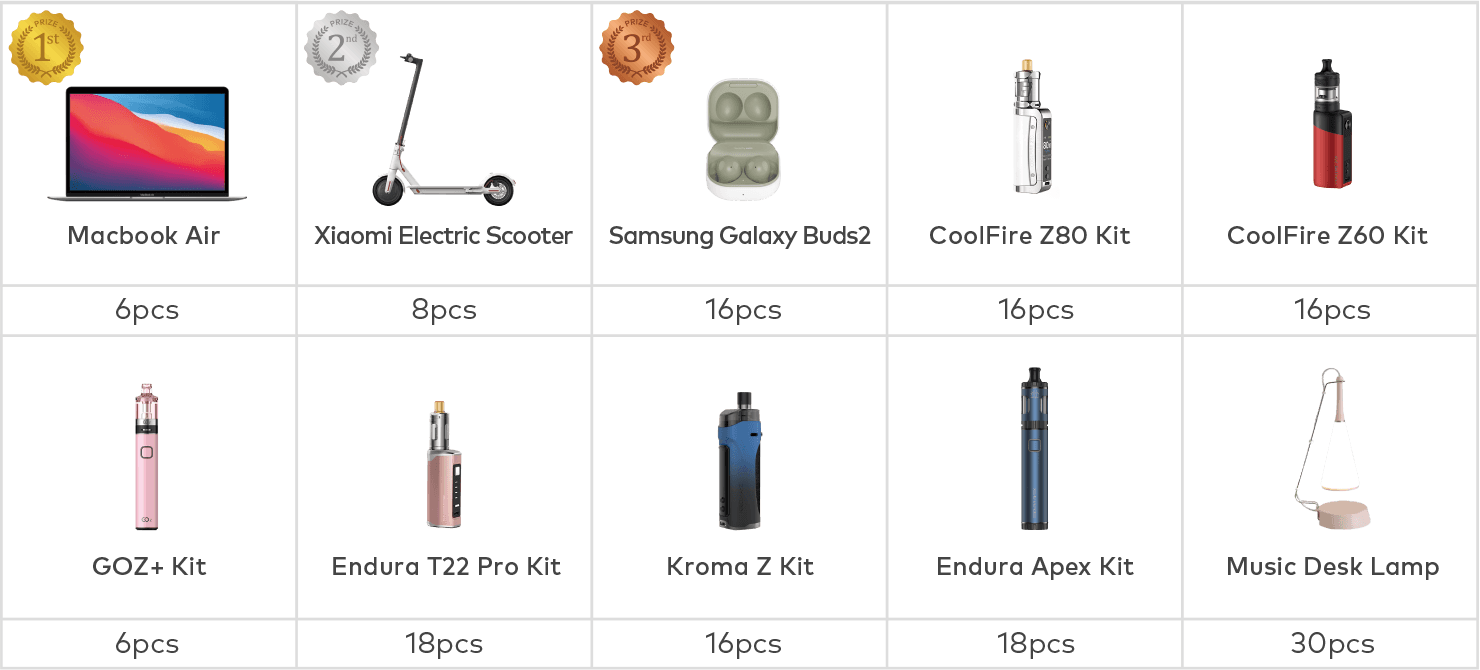 Disclaimer: Innokin reserves the right to make the final interpretation and decision regarding all aspects of the anniversary celebration, including but not limited to participation eligibility, prize distribution, and event rules. By participating in this event, participants agree to abide by the event rules and accept the final decision made by Innokin.