To celebrate the world's greatest footballing event, we're launching INNOKIN Football Festival. This is a chance for you to engage with the INNOKIN community, share your passion and win fantastic prizes.
We believe that football brings people together, so our Football Festival competition is all about engagement, discussion and sharing a love for the beautiful game. Are you ready for kick off?
Phase 1: Group stages
Participating in the INNOKIN Football Festival is simple and fun!
We will be following the progress of England and Wales during the group stages of the tournament and entry posts will be made via our official UK Instagram and Facebook pages.
Before each England and Wales match, we will make a post asking you to make a prediction about the result. After each match, 18 winners will be selected!
Prizes
Each participant who is selected as a winner will receive the brand new INNOBAR C1 device and two pre-filled pods. The INNOBAR C1 is the world's first pod system to feature water-based vaping technology, delivering smoother vapour, faster satisfaction and intense flavours.
Water-based vaping technology is already recognized as a real step forward for the vaping industry, having recently won "Biggest Breakthrough Innovation" at the Golden Leaf Awards 2022 in Washington DC, after competing with the largest vaping brands in the world.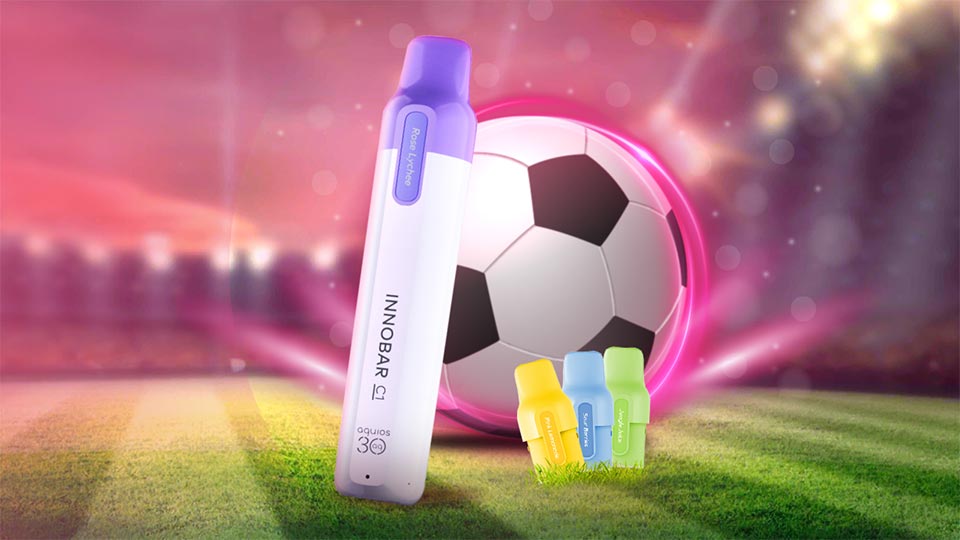 How to participate
To participate and have the chance to win prizes, you need to:
Comment on the match prediction posts with your answer and the #InnokinFootballFestival hashtag.

Share the post to your own feed, making sure to tag

@innokin.uk

on Instagram, or

@innokinuk

on Facebook, while using the #InnokinFootballFestival hashtag.
Match schedule
There will be opportunities for you to enter and win prizes for the following matches:
| | | |
| --- | --- | --- |
| Date | Match | Prizes |
| Nov. 21 | England Vs Iran | 18 prizes |
| Nov. 21 | USA Vs Wales | 18 prizes |
| Nov. 25 | England Vs USA | 18 prizes |
| Nov. 25 | Wales Vs Iran | 18 prizes |
| Nov. 29 | Wales Vs England | 18 prizes |
Extra chance to win
For an extra chance to win an INNOBAR C1 and 2 pods, post a photo of yourself enjoying the football while using an INNOKIN device, making sure to tag @innokin.uk on Instagram, or @innokinuk on Facebook, while using the #InnokinFootballFestival hashtag.
Phase 2: Knockout rounds
When the group stages have concluded and round of 16 matches are drawn, we will reveal phase 2 of the INNOKIN Football Festival. Make sure you check in with our UK social media channels to see what's next!
Terms and Conditions
To enter the competition, you must be 18+. A valid photo ID will be requested upon claiming prizes.

To claim prizes, you must have a valid UK address.

Winners are to be selected from participants at random at the end of each eligible match.

Prizes will begin shipping on 26, December 2022.