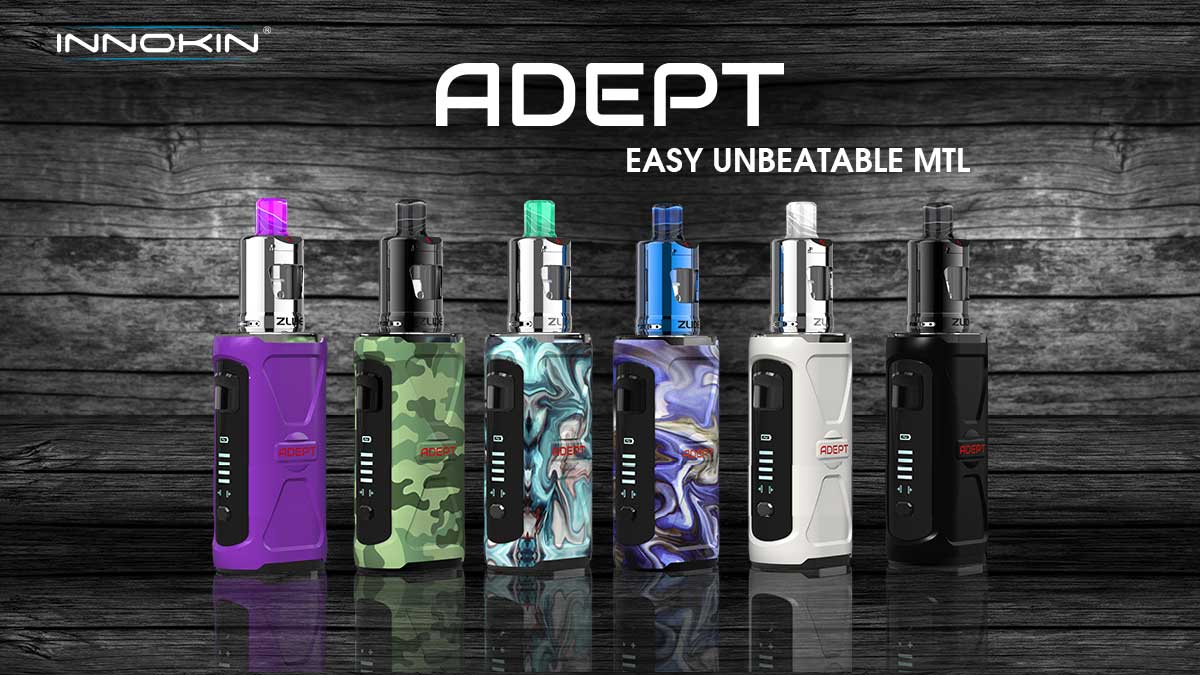 Enjoy easy, unbeatable MTL with the Innokin Adept and Z-Coil (Zlide/Zenith)!
Designed for real life, the Innokin Adept is a smart and durable vaporizer with a long lasting 3000mAh battery and 2Amp quick-charge. Rated IP67 dustproof, waterproof and shockproof the Adept powers through drops and accidents that break other vapes.
Amazing flavors, easy! The Adept is paired with the Z-Coils and Zenith/Zlide tanks to create unmatched flavors from your favorite eliquids. Innokin Z-coils are part of the Platform System and are designed in collaboration with vaping greats Phil Busardo & Dimitris Agrafiotis. The Zenith, Zlide and Z-Coils are the #1 choice worldwide for MTL vapers who enjoy the quality and convenience of pre-built coils.
More convenient, the Adept automatically detects and sets the wattage range for Z-Coils and other MTL coils. Simply attach your favorite Z-Coil (Zenith/Zlide) and push the select button to cycle through four optimized wattage levels on easy to see LEDs:
| | |
| --- | --- |
| >1.0ohm | <1.0ohm |
| 11.0W-12.0W-13.0W-14.0W | 14.0W-15.0W-16.0W-17.0W |
The Adept's long lasting 3000mAh internal battery charges fast with 2Amp microUSB quick charge. The Tri-Color LED clearly displays battery level and the Adept is always ready with 'vape while charging' technology.
Safety is always priority and the Adept's on-board protections include: over discharge, overcharge, over voltage, short circuit protection, overheat protection, high resistance protection and cut off protection.
Built from a tough zinc-alloy with a rubberized finish, the Adept is ergonomic and comfortable to grip and available in six durable soft-touch finishes: White, Black, Purple, Sky, Ocean and Forest Camo.
Initially available in three regional kits:
· Adept – Zlide – International Edition. Z-Coils.
· Adept – Zlide – Italian Edition. Child-resistant tank. Z-Coils.
· Adept – Zenith – French Edition. Z-Coils.
Durable, Intelligent, and long lasting; enjoy the very best in MTL Vaping with the Innokin Adept.
Contact your local Authorized Innokin Vendor for more information or visit the Innokin store locator @ www.innokin.com to buy the Innokin Adept today.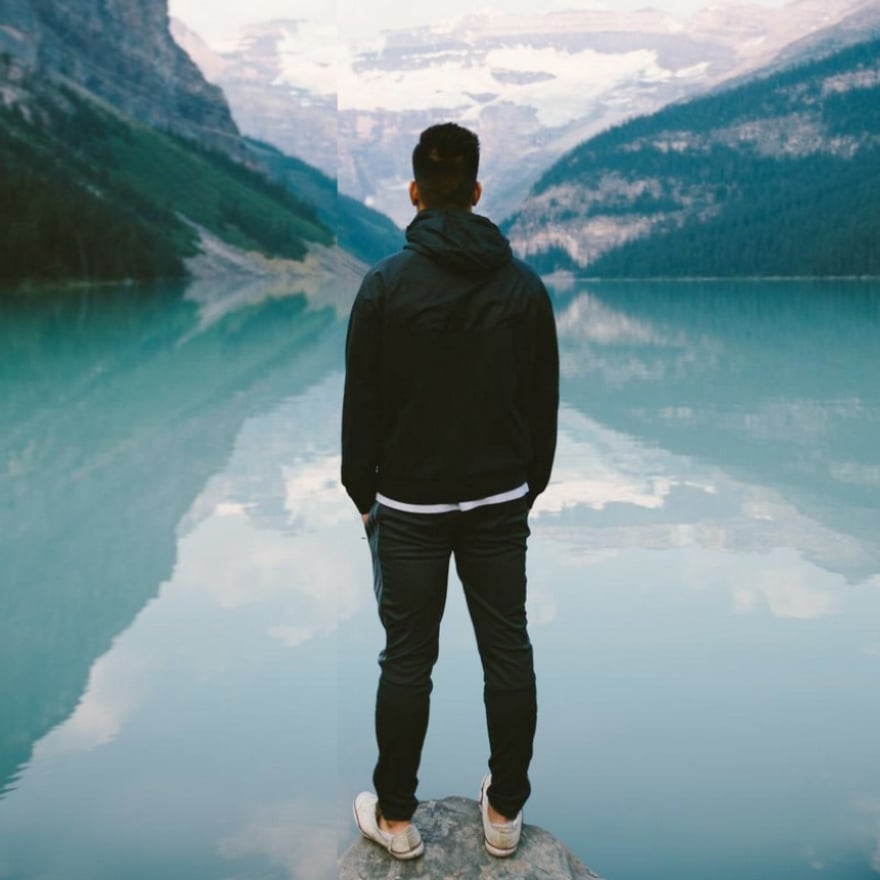 Hey! Hemok here, a vaping enthusiast with a passion for helping people quit smoking. My uncle was diagnosed with lung cancer a few years ago after smoking for more than 40 years. I do understand that quitting smoking isn't only a physical issue but also a mental one. It's just hard to go "cold turkey". I believe that vaping is one of the best solutions to make the switch only if you do it in the right way, and that's why I am here to share :)