Here at Innokin, we believe that servicing the beginner's segment of the vaping market is one of the most important responsibilities that any manufacturer of vaping products can have. Every day, thousands upon thousands of people around the world make the decision that they're going to make the switch from smoking to vaping. Your experience with the first vape starter kit that you buy is going to be a major influence on whether your switch will be successful. If you don't like your first vaping experience, you're likely to return to smoking – and we definitely don't want that.
The fact that we offer a wide variety of vapor cig starter kits for beginners, however, is only one part of the equation. The other half is choosing the best vape starter kit for your needs, and that's what we're going to cover in this article. If you want to switch to vaping and aren't sure where to begin, you're in the right place. We're going to walk you through choosing the best e-cigarette starter kit – but first, we'd like to talk about a new vape pen that might be a perfect fit for you.
💡 What are the different types of vape kits?
As the name suggests, vape kits refer to vapes that contain multiple vape parts, which can be roughly classified into 3 categories: Starter Kit, Pod Kit, and Sub-ohm Kit. Let's dive in!
The Innokin Endura T18X Is Innokin's Latest Vape Pen Starter Kit for Beginners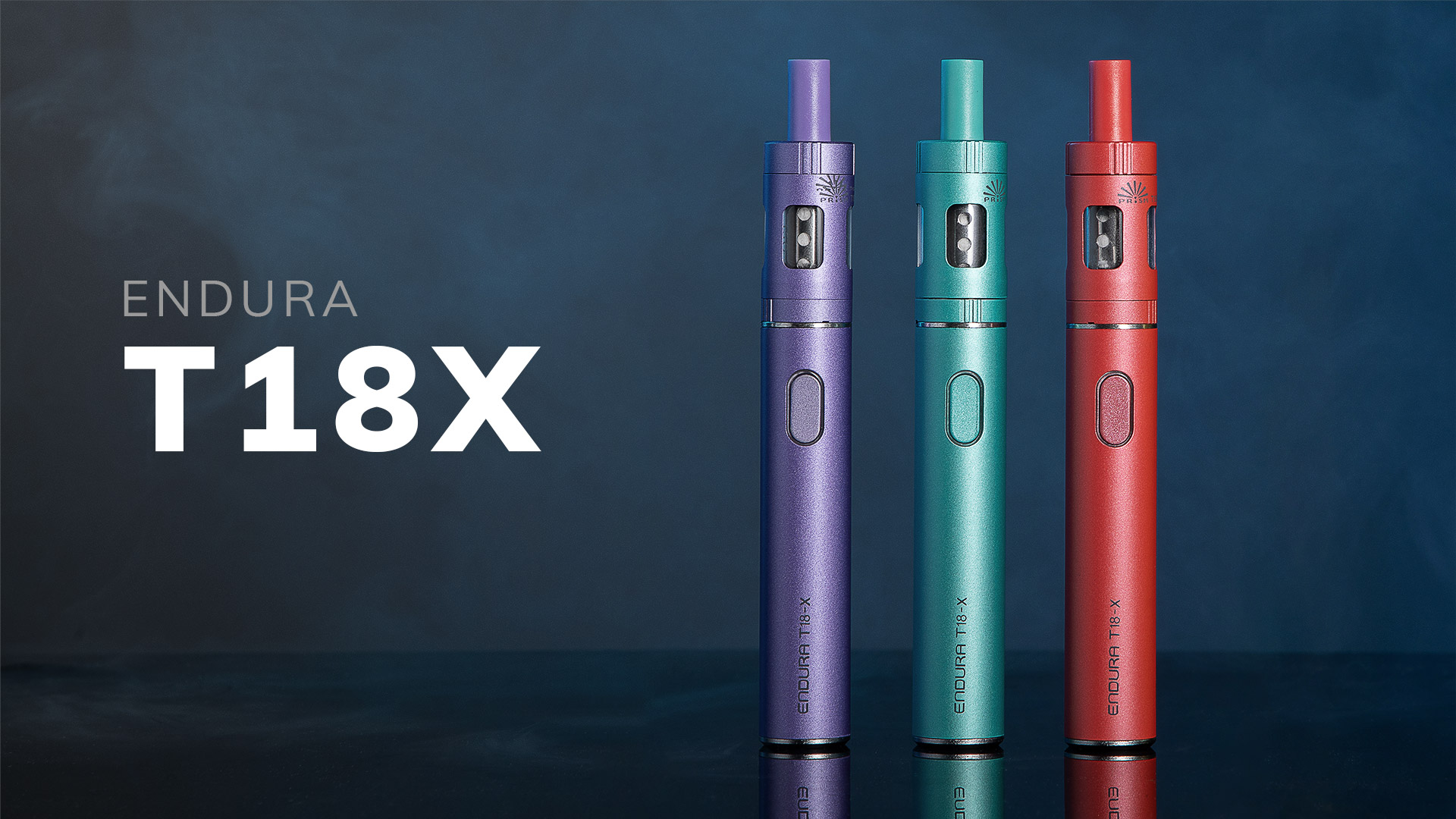 As we mentioned above, we have a long tradition here at Innokin of developing innovative, simple, and reliable vaping devices for beginners. Our long-running line of Endura vape pens has been in the hands of first-time vapers for many years now, and the new Endura T18X is the latest vape kit to bear the Endura name.
Why have Endura vape pens always been so popular with beginning vapers? We believe that our unique vape coil design has a great deal to do with the success of the Endura line. Flavor is everything in vaping, and the T18 vape coil has a design that promotes total saturation of the wick for deep, rich flavors with every puff. The T18 coil's ample wick openings also ensure compatibility with a wide range of e-liquid thicknesses, so you can buy any e-liquid you like without worrying about whether it'll work well with your device.
We think you'll fall in love with the Endura T18X from the first time you use it. With features ranging from the single-button control scheme to the simple top-filling tank, the Endura T18X is exactly the e-cigarette starter kit that you want as a first-time vaper.
Why You'll Always Have the Best Experience with a Refillable Vape Kit
If you looked at the vape kits available in your local gas stations and convenience stores before coming here, you've learned that there is a fundamental difference between the e-cigarettes sold by traditional tobacco retailers and the ones available here. At convenience stores, you'll almost always find vaping devices that store their e-liquid in pre-filled cartridges or pods. On the surface, using a pre-filled vape kit looks like an incredibly easy and convenient way to switch to vaping. Why, then, do specialist vape shops almost always sell refillable vape kits instead?
Although there's no denying the convenience of pre-filled vaping devices, we believe that a refillable vape kit is generally the best choice for these three reasons.
Using a refillable vaping device always allows you to enjoy a

much wider selection of e-liquid flavors

. There are hundreds of different vape juices on the market today, but a pre-filled vaping device typically offers around 8-10 flavors at the most. Flavor is an incredibly important part of the enjoyment of vaping, and you'll have the best chance of finding a flavor you love if you can use every e-liquid on the market.

Using a refillable vaping device always

costs significantly less

than using a pre-filled device because pre-filled vape pods are much more expensive than bottled vape juice.

Using a refillable vaping device gives you

greater freedom over your nicotine intake

. A typical pre-filled e-cigarette offers no more than two different nicotine strengths at the most. Bottled vape juice, on the other hand, is available in many different strengths. With a refillable vape kit, it's easy to adjust your nicotine strength over time as your needs change.
Why Your Vape Kit's Inhaling Style Is the Key to a Great Vaping Experience
Choosing your first vape starter kit isn't just a matter of buying something that's affordable and has an appealing visual design. There are two different inhaling techniques that you can use when vaping, and you need a vape kit with a tank or pod designed for your inhaling style.
You're most likely to prefer

mouth-to-lung inhaling

if you're new to vaping because that's the same inhaling technique that you'd use when smoking a cigarette.

Some long-term vapers eventually transition to

direct-to-lung inhaling

because that's the inhaling technique that allows for the formation of the biggest possible vapor clouds.
Although cloud chasing can be quite enjoyable, we strongly suggest choosing a vape kit designed for mouth-to-lung inhaling when you buy your first vaping device because that'll make vaping feel as much like smoking as it possibly can.
Small vape pens and pod systems are almost always designed for mouth-to-lung inhaling, but you can also confirm the intended inhaling style of a given device by looking at its mouthpiece. A mouth-to-lung vaping device will have a mouthpiece around the same width as a cigarette filter. A direct-to-lung device, on the other hand, will have a wider mouthpiece.
Why Buying a Smaller E-Cigarette Kit Isn't Always a Bad Idea
One of the things you'll quickly learn as you read about how to choose the best vape starter kit is that size has certain advantages in the world of vaping hardware. Having a larger device means that you'll enjoy better battery life, more e-liquid storage, and bigger vapor clouds.
On the other hand, buying a smaller e-cigarette kit can also have its advantages – and that's particularly true when you're new to vaping. You're probably going to have the highest probability of switching from smoking to vaping successfully with a vaping device that replicates the experience of smoking as closely as possible. In order to replicate the feeling of smoking, you'll want to use an e-liquid with a high nicotine strength – and to have the best possible experience with a high-nicotine e-liquid, you'll need to use a vaping device that has tight airflow characteristics and produces small vapor clouds.
You shouldn't be afraid to buy a small, simple e-cigarette kit because that's often the way to have the best possible experience as a new vaper.
What Are Some of the Other Best Vape Kits for Beginners?
Have you decided that the Innokin Endura T18X isn't quite the perfect vape starter kit for you? Everyone has different needs, and that's why we offer a wide variety of vape kits for beginners here at Innokin. Here are two other options that might be right for you.
Innokin EQ FLTR
For many new vapers, the soft feeling of a cigarette filter in the mouth is a key aspect of smoking that's missing from most vaping devices. Using a vaping device with a plastic mouthpiece isn't quite the same, and that's why we designed the Innokin EQ FLTR.
The Innokin EQ FLTR is a pod-based vaping device offering the simplicity that new vapers love. The pod has a side-positioned filling hole for simplicity – and once you've filled the pod and pushed it into the top of the device, all that you need to do is puff to vape.
The feature that makes the EQ FLTR special, though, is the biodegradable soft filter tip that makes the device feel just like a cigarette. Out of all the small vape kits on the market, we think you won't find another one replicating the smoking experience in such an authentic way.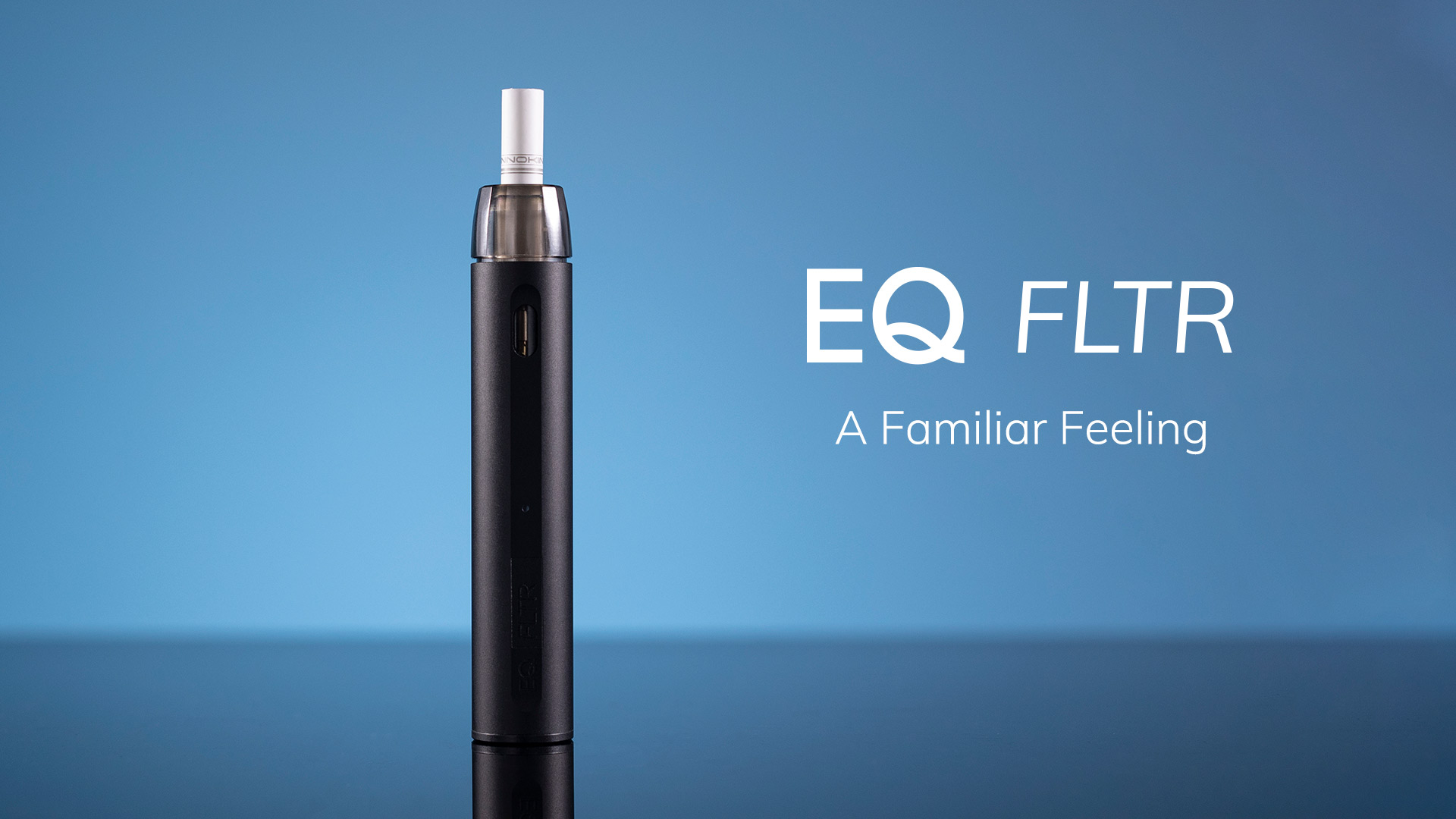 Innokin I.O
During our years of designing innovative new vape starter kits, one of the requests we've consistently received is that our users would love to see a vaping device that's truly comparable in size to a tobacco cigarette but more satisfying than the "cigalikes" that convenience stores and gas stations carry. With the Innokin I.O, that's exactly what we've delivered.
The Innokin I.O is a pod-based vaping device that uses automatic puff-based activation, and it's so tiny that you can easily close your entire hand around it for complete discretion and privacy.
The most important feature of this device, though, is that it delivers the deep, rich flavors you'd normally only get from a much larger vape pen. Unlike the small e-cigarettes that you can buy in convenience stores, the Innokin I.O has the same type of atomizer coil that you'd normally only find in a full-featured vape tank.
The Innokin I.O is compatible with all types of e-liquid. For freebase nicotine e-liquid or nicotine salt, you'll use the standard pod with a black stopper on the bottom. However, you can also use the I.O with CBD e-liquid by installing the ceramic pod with a green stopper. The ceramic wick allows the I.O to provide a flawless vaping experience even with very thick vape juices.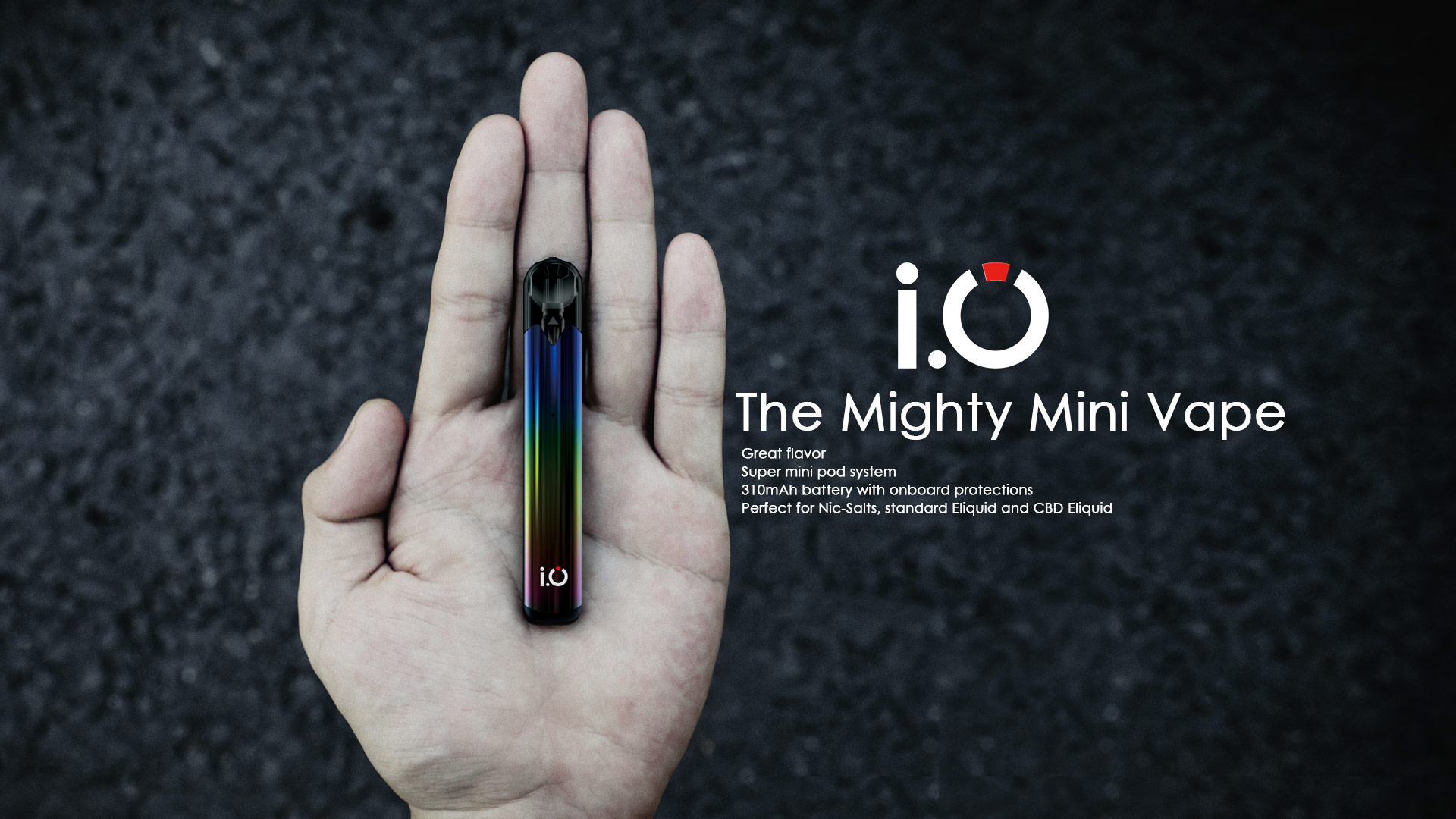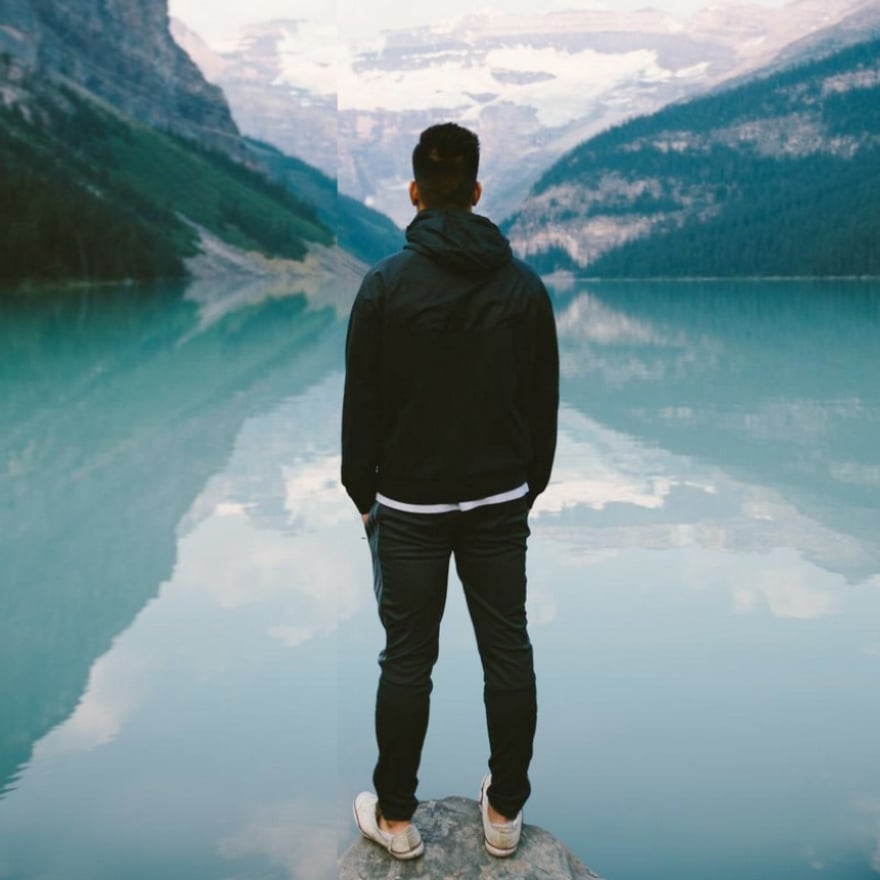 Hey! Hemok here, a vaping enthusiast with a passion for helping people quit smoking. My uncle was diagnosed with lung cancer a few years ago after smoking for more than 40 years. I do understand that quitting smoking isn't only a physical issue but also a mental one. It's just hard to go "cold turkey". I believe that vaping is one of the best solutions to make the switch only if you do it in the right way, and that's why I am here to share :)