The Coolfire Z50 is the next generation in the internationally bestselling line of Innokin Coolfire vaporizers, & The Kroma-R is our new 80w 'Hilt-Styled' 18650 Vaporizer. Many people have questioned these two similar style devices and asked "What's the difference?" So here it is!
Wattage Range
One of the main differences between the Coolfire Z50 and the Kroma-R is the wattage range, The Coolfire Z50 has a wattage range of 6w-50w, whereas the Kroma-R has a wattage range of 6-80w. As well as the variance in wattage range the Kroma-R is also equipped with different modes such as soft, normal, and boost modes. Advanced users will love the custom Curve (wattage over time) function and Bypass mode with the Kroma-R, which emulates the output of a mechanical mod. Both devices are equipped to be ultra-fast firing, with the Kroma-R fire button being integrated into the beautifully designed OLED screen. The Coolfire, however, is more of a simpler, ease of use device with fewer settings and simple button operations meaning it is perfect for those who don't want the hassle of all these different settings.
Both of these devices can are great for big cloud DTL vaping with the Ajax tank or enjoy intense MTL flavours with the full line of Z-coils and Platform series tanks.
Battery
Another very noticeable difference between the Coolfire Z50 and the Kroma-R is the battery. The Kroma-R is a single cell replaceable 18650 device – (Battery not included), allowing you to carry spare batteries with you if you require them. (Please always practice battery safety and carry spare batteries in correct protective sleeves or boxes) The Coolfire Z50, however, houses an internal 2100mAh battery, rechargeable via micro USB (Located on the side of the device for convenient charging). You should never leave your device unattended when charging and always ensure you are charging your device with the correct charging equipment and cables.
Other Features worth mentioning:
The Coolfire Z50 also has a super handy on/off switch located at the bottom of the device which will ensure safety against accidental misuse. The switch is small enough and designed well that it won't be accidentally switched whilst in your hand but still easy enough to switch on and off when needed. This is great for carrying your devices in your pocket or bag without worry of the fire button being pressed enough times by accident that it switches the device on or fires it when in your pocket or bag.
Both devices are made with top quality materials and have many safety features integrated to give you the best and safe vaping experience.
Both devices are shaped to fit comfortably in your hand with their ergonomic comfort designs, however, the Kroma-R is noticeably more in hand comfort-focused designed, with perfect curves to fit your hand even down to thumb placement and also the grip panel which not only aids with in-hand comfort but also works as an anti-slip. Both devices are also available in a range of finishes so you can have the right style for you.
Which to choose?
So, that being said, what device would we recommend for you? The Coolfire Z50 may be recommended to either new vapers, or to those who do not want the hassle of more advanced settings, a simple yet sleek device. Those who want a simple, easy and satisfying functional vaping experience with intense flavours from the Zlide tank and simple operation, also for those who are more on the go and again, with the on/off switch would benefit from that safety feature, and the Kroma-R, would be recommended to both, beginners and more experienced vapers or those who may like to take advantage of curve, normal, soft or boost modes and more of a tailored vaping experience.
Both devices can be purchased as the kit alongside our ever-popular Zlide tank and used with our whole range of Z coils, however, they are also compatible with sub-ohm atomizers such as the Ajax or our MTL RDA the Ares 2. So no matter what your vaping preference, or even if you enjoy both MTL & DTL then one of these devices would be great for you!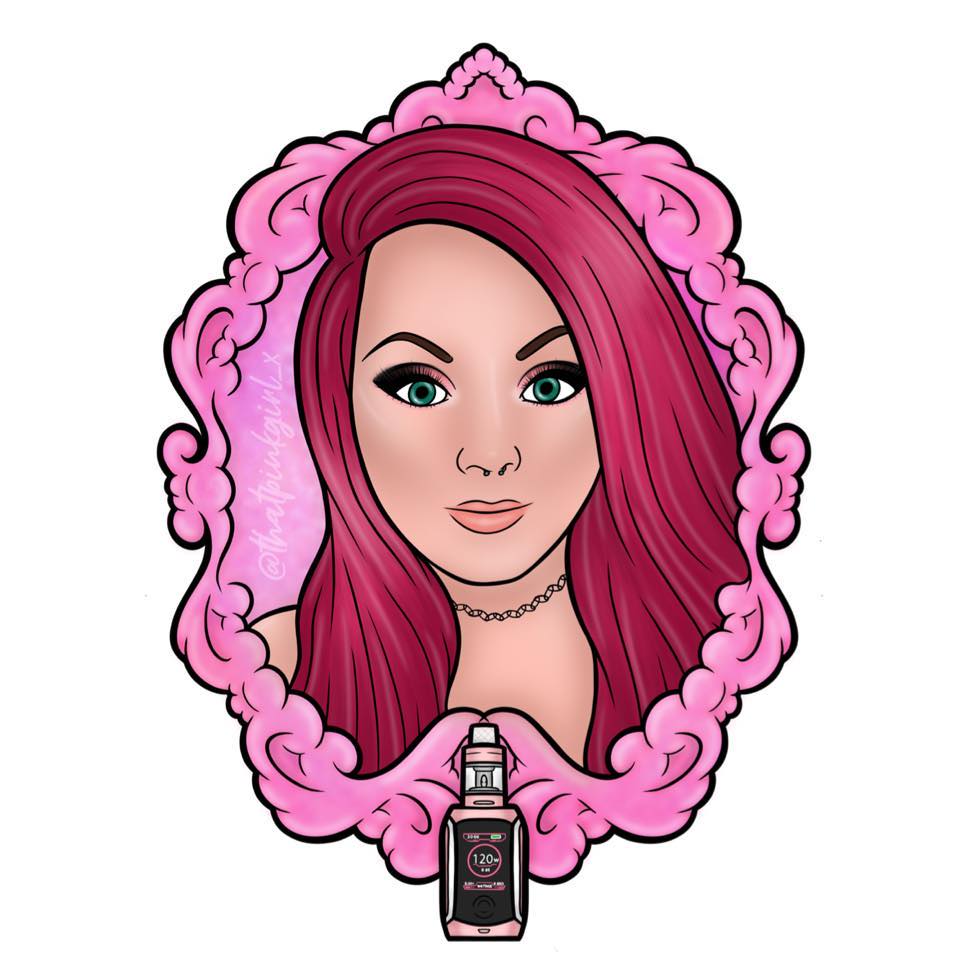 Hey! Gillian here, Scottish girl with a passion for harm reduction and vaping! I have worked with innokin now as the U.K. marketing account manager for a year and a half. I'm an art lover and obsessed with baking! Need help or advice? Message me @innokin.uk on Instagram~