Hello and welcome to Innokin's General Support FAQ blog series! In this series of blog posts, we will go over commonly asked questions from new and veteran vapers alike on how to operate, maintain, troubleshoot, and get quality results out of their Innokin Vaporizer. Please note that for specific details not shown in our General Help FAQ series, you can always reach out to us at support@innokin.com for more help.
In Volume 1, we'll be going over three simple but very commonly asked questions:
Without further ado, let's get started!
Q: How do I turn on my Innokin vaporizer?
Here at Innokin, we've put effort into making sure our products are fairly consistent across the board. That's why outside of just a couple of outliers, our products are simple to turn on with 3 quick presses of the firing button. You should see the LED sequence of red, yellow, and green to signify the device is turned on, and 3 blinks of green when you turn it off. On some devices without LEDs in the firing buttons, such as the Kroma-R and MVP5, you can instead have a look at the screen which should show a splash art or on/off prompt when you power cycle your device. For some pod systems or AIO devices that can lack both a firing button and screen, you'll be able to tell if your device has turned on with included LED indicators located on the device.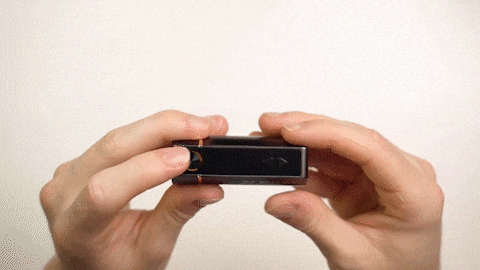 Device shown: Innokin Coolfire Z50
Rarely, your Innokin vaporizer may include a manual on/off switch in addition to the typical 3 presses of the firing button. You'll find switches like this on products such as the CoolFire IV and CoolFire Z50. In this circumstance, both the manual switch will need to be moved to the "On" setting in addition to pressing the fire button 3 times to turn on your device.

Q: How do I adjust my airflow setting on my Innokin product?
Airflow control settings, contrary to turning your device on, can vary heavily based on what product you purchase. Many of our vaporizers come bundled with an accompanying tank (atomizer) which features a manually adjustable "AFC", or airflow control ring. These rings can typically be turned clockwise to adjust the level of airflow you introduce to your coil when you inhale. The larger the opening, or the more holes that are exposed, the more air you will pull through your coil. With a smaller opening or less holes exposed, the less air you will pull through your coil. This simple principle applies to all of our products that feature adjustable airflow.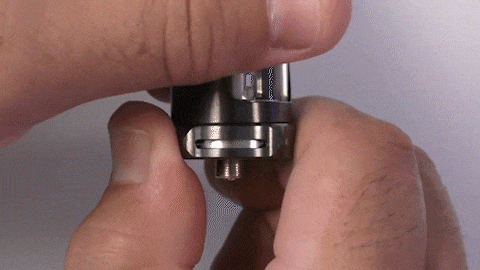 Product shown: Innokin Zenith II Tank
While most airflow control rings are found on the bottom of our atomizers, there are a few atomizers we have that feature the AFC ring elsewhere, such as the top of the tank.
If your device did not come with an included tank, you'll likely have to adjust your airflow setting in a different way. For example, in our popular Sceptre pod mod, the airflow control is a slider-style system located on the pod. Some devices such as the Jem Pen will not feature adjustable airflow. This is more common on "AIO", or all-in-one style devices, as well as some of our more affordable beginner products such as the Glim, Gala and I.O
Q: My screen shows "Check atomizer". What do I do?
If you've got even a small amount of experience with vaping, you'll likely have encountered this error before in some shape or form. This error message is most commonly encountered when there is a communication issue between the coil and battery of your Innokin vaporizer setup. On devices with screens, you'll see "Check atomizer". On devices without screens, this error message is typically communicated by a sequence of green flashes on your firing button LED. The simplest way to troubleshoot this error is to simply gently tighten down your tank. If the tank is already tightened enough, the next step is to try replacing your coil, as a heavily used coil or shorted-out coil will cause this error to occur more often. If a swap to a brand new coil does not resolve the issue, then here are some steps you can follow to troubleshoot this problem:
💡 STEP 1
Clean the male and female 510 threading of your device with a small amount of isopropyl alcohol. The male threads are located on the tank (atomizer), while the female threads are typically located at the top of your battery. We recommend using a cotton swab to get the isopropyl alcohol into the female threaded section. Remove all condensation, dirt, lint, dust, etc from the connectors and allow them to air dry after swabbed with isopropyl alcohol. If you are using a vaporizer with a connector that is not 510 threaded, locate the brass-colored contacts underneath the pod of your device and apply the same routine to them as you would your 510 connection.
💡 STEP 2
While cleaning your atomizer and battery connection, inspect the threads and pins for any damage. Dents, nicks, or cuts in these areas can consistently cause the "Check atomizer" message to occur. A damaged connector will typically need to be replaced via warranty replacement or a new product, so please be very careful not to damage your connector!
💡 STEP 3
If all else fails, make sure you are within the operating Ohms resistance range of your device. Please refer to the specification section of the product page of your kit for details of the resistance range. For example, the CoolFire Z50 supports coils from 0.2 ohms to 3.5 ohms. If your coil is lower than 0.2 ohms or higher than 3.5 ohms, you will receive a resistance error message, or "Check atomizer".
That takes care of this volume's FAQs! Thank you so much for your purchase of our industry-leading vaporizers and feel free to reach out to us at support@innokin.com for any further assistance you might need.
This article was originally published on Oct 12, 2020 11:00:00 AM, updated on Nov 01 2021.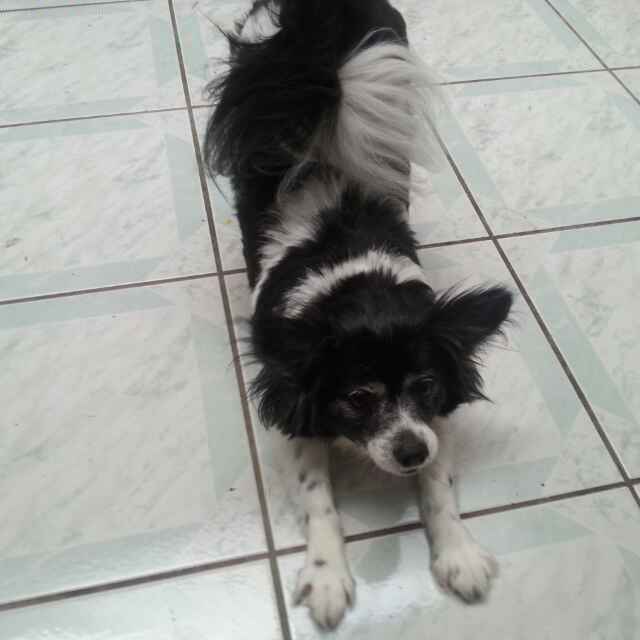 Hey, Joseph here! Vaping enthusiast, nerd, cyclist, dog lover, marketer and 6 years strong at Innokin. If you can't catch me helping out on Reddit or writing on this blog, I'm probably diving deep into a new RPG or looking for a new bike trail to race down. Free me to find me on Reddit @innokin_joseph~