One of the questions I received most often is, "What is the best X?"
You can insert numerous things in X; atomizers, devices, liquids, pod systems, etc. There is simply no way for me to answer that question. One way I used to demonstrate this was to ask a crowd of people to raise their hand if they preferred tube styled mods over box mods. People raised their hands. I would then ask the crowd to raise their hand if they preferred box styled mods over tube mods. Different people raised their hands.
THAT is why there is no best. There is no best atomizer, device, pod system, or liquid. There is only what is best for YOU!
It is up to you to figure out and know what the most important features and qualities of any vaping device are. You learn this through experience and by using different products.
But what if you do not have the experience? What if you have never tried or built a rebuildable atomizer? We were thinking about YOU when we designed the original Ares and now the Ares II!

We wanted to make the Ares as easy to build, wick, and fill as possible.
We wanted to give you all the tools and build materials you would need to get started.
We wanted to give you after sale support with the video tutorials you can find on the Innokin website or by scanning QR code card that comes in the box.
We wanted to give you additional support on the Platform Facebook group where people will answer your questions and we do additional tutorial and live interactive videos.
We want the Ares II to be your first rebuildable atomizer!
And if you do know how to build and you have experience, we wanted to make sure the Ares II had the vape quality you were looking for with some unique fine-tuning adjustability.
With the Ares II we listened to our user base and addressed issues found in the original design.
We improved the top cap and seals.
We added the ability to replace the top cap fill port.
We improved the bottom seals and added a .8mm airhole for a tighter draw.
We also made some changes.
We added the mouthpiece child safety lock that will also keep the tank closed in your pocket or purse.
We increased the height of the liquid barriers to keep the cotton off the airflow and help prevent leaking.
We made the bell threading go all the way around to make cotton placement easier.
We added detents to the main AFC to make air hole selection easier.
But perhaps one of the things we are most excited and proud of is the CAFC or Cross Airflow Control under the coil. The first of it's kind! This, when used in combination with the main AFC or Air Flow Control on the outside of the tank gives you an endless combination of airflows to experiment with.
It gives the user the ability to change the pattern and air velocity hitting the coil from underneath to tune the atty to their favorite flavor or their favorite draw. It does this without having to change inserts and without having to remove the coil.
When thinking about purchasing an atomizer, there are many factors to consider. What factors are most important to you?
Flavor
Throat hit (should you want it)
Vape quality
Build quality
Looks
Ease of building
Ease of wicking
Ease of filling
Kit contents
We've tried to balance the Ares II to address all these factors and we hope for you, the Ares II IS the perfect atomizer.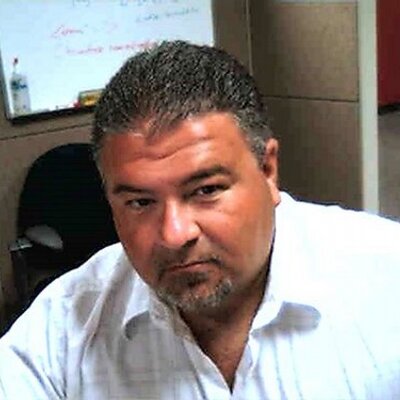 A revolutionist? An advocate? A crusader? No, more like a regular guy with a passion for vaping and for helping others with vaping. That is where it all started and that is where it remains today. It is my goal to lead the adult smoker to tobacco harm reduction from vaping when all other cessation methods fail. To provide quality information that will help make educated decisions as to where people spend their money. To fight the anti-vaping agenda. And now, with the help of Innokin, to assist in the design of easy to use, satisfying products that can help smokers transition to vaping.