Making your own e-liquid is a great way to dive deeper into vaping as a hobby. When you choose to mix your own, it gives you total control over the ingredients and if you go about it in the right way, it's significantly less expensive than buying premade e-liquid.
We covered the basics of e-liquid mixology in a previous post, so if you need to learn about base ingredients and equipment, along with how to measure, read "How to Make Your Own Vape Juice? DIY E-juice From Scratch".
Once you understand how to mix your own e-liquid, it's time to start looking at flavour combinations. With thousands of food-grade flavourings on the market, this can be a little overwhelming. Flavour concentrates vary massively in terms of potency and flavour profile, so it takes a lot of trial and error to create recipes on your own.
Fortunately, there's a thriving community of DIY e-liquid mixers online and they share thousands of recipes every year for people to try. This is a great place to start on your DIY e-liquid journey and today we're going to highlight a variety of recipes that we've really enjoyed.
Dessert DIY E-liquid Recipes
If you enjoy vaping rich, complex flavours, then dessert recipes are ideal. Most premade dessert e-liquids contain high levels of sweetener, but with DIY e-liquid this is completely optional. Your coils will thank you later!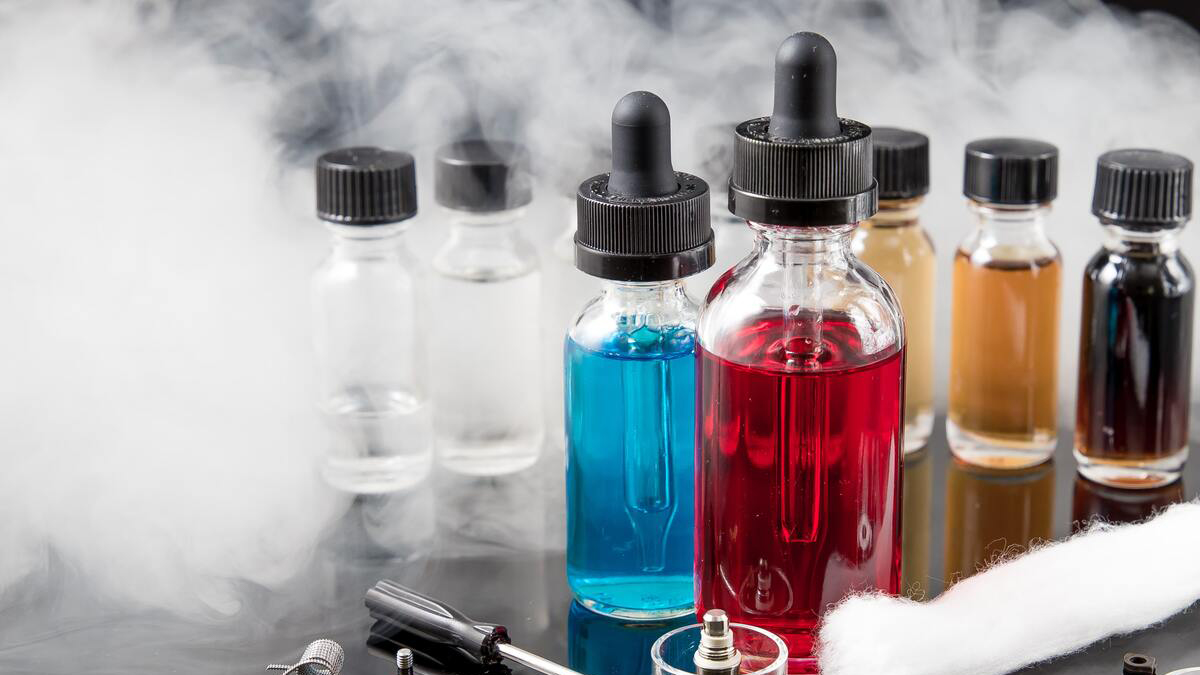 Creator: Eyemakepizza
Difficulty: Beginner
Recipe:
Hangsen – French Vanilla Ice Cream 0.75%

Liquid Barn – Vanilla Ice Cream 5%

The Flavor Apprentice – Vanilla Swirl 1.5%
This is a great example of using several flavourings with a similar profile, to create a "base". All three are fantastic on their own but together, they create a rich and authentic vanilla ice cream flavour. This trinity can be combined with any number of fruits or accent notes to create a more complex profile, but its also great on its own. A solid starting point for new mixers, who want a building block to work from.
Creator: Shyndo
Difficulty: Intermediate
Recipe:
Flavorah – Chocolate Deutsch 2%

Flavorah – Crème De Menthe 0.2%

Flavor West – Crème De Menthe 3.5%

Jungle Flavors – Biscuit 1.5%

Vape Train Australia – Devon Cream 2%

The Flavor Apprentice – Acetyl Pyrazine (5%) 0.25%
This recipe shows us how to layer multiple flavourings to create a complex profile. Everyone knows that chocolate e-liquids are tough to mix, but in this case, Shyndo has accurately recreated the flavour of a chocolate cookie.
The buttery JF Biscuit, along with FLV Chocolate Deutsch and TFA AP form the cookie base. VTA Devon Cream adds a rich creamy layer to the cookie, preventing any dry texture. The FLV and FW Crème De Menthe finish things off with a sweet, candy mint that's ideal for desserts.
Creator: SkiddlzNinja
Difficulty: Intermediate
Recipe:
The Perfumer's Apprentice – Bavarian Cream 3%

The Perfumer's Apprentice – Cheesecake (Graham Crust) 3%

The Perfumer's Apprentice – Dragonfruit 1%

The Perfumer's Apprentice – Strawberry 4%

The Perfumer's Apprentice – Strawberry (Ripe) 4%
Strawberry milk has long been one of the most popular profiles in vaping. There are hundreds of variations to try in the DIY community, but God Milk is still considered one of the best, almost five years after it was first released.
The combination of TPA Bavarian Cream and Cheesecake (Graham Crust) form an excellent creamy base, with subtle bakery notes. The TPA strawberries, combined with a splash of Dragonfruit result in a vibrant, sweet strawberry. This is a simple recipe but it's far greater than the sum of its parts.
Fruit DIY E-liquid Recipes
If you prefer a light, refreshing vape then a fruit blend is something you should consider. In premade e-liquids, fruit profiles are generally quite simple but in the DIY world, they can be as complicated as you want. As a bonus, fruit mixes generally have very short steeping times.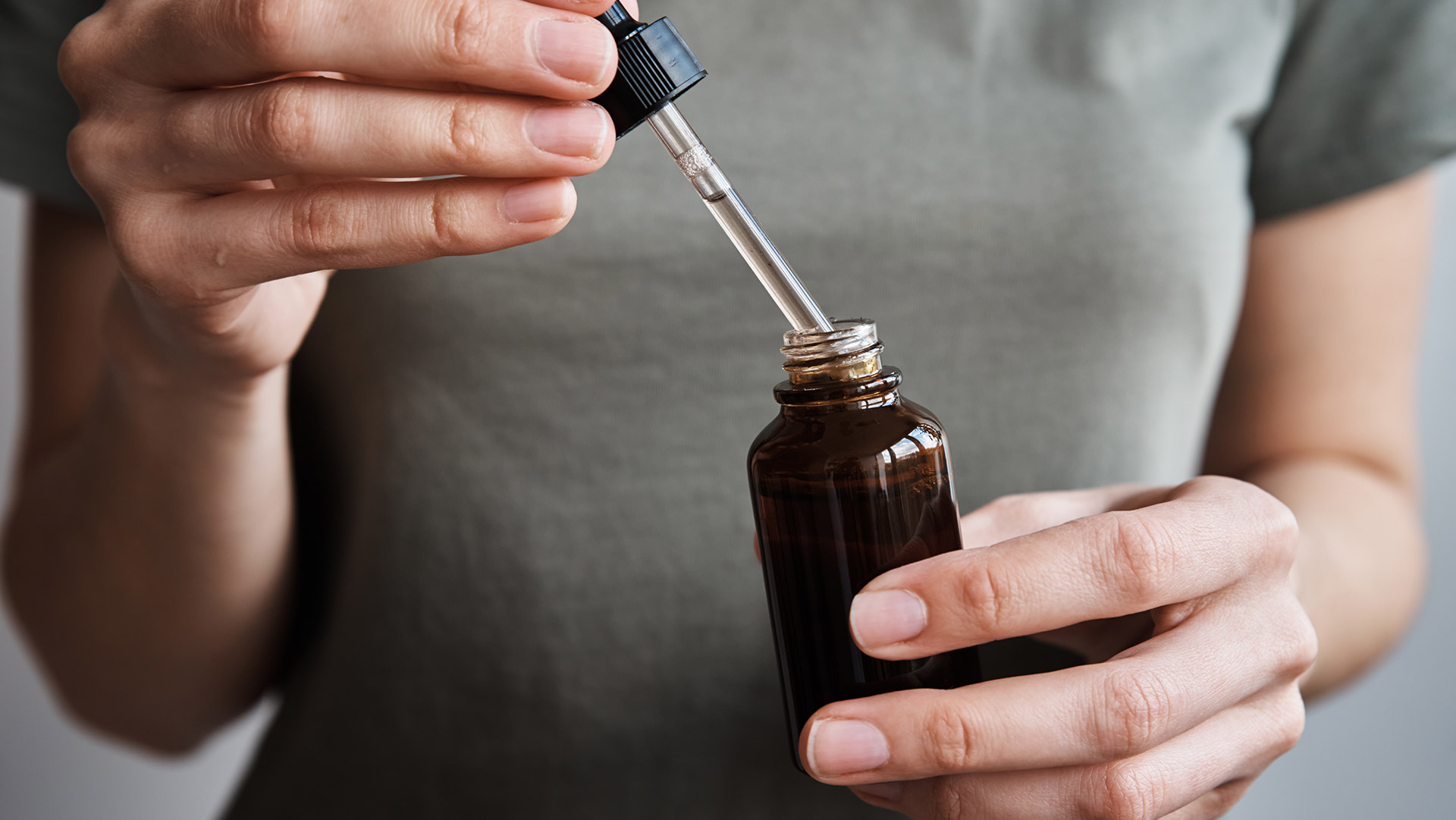 Creator: Vurve
Difficulty: Beginner
Recipe:
Flavour Art – Lemon Sicily 0.75%

LorAnn – Lemonade 6%

The Perfumer's Apprentice – Raspberry (Sweet) 2%

The Perfumer's Apprentice – Strawberry (Ripe) 1%
This recipe goes to show that simple mixes can be amazing. With Just four ingredients, Vurve has created a super authentic pink lemonade profile. LA Lemonade and FA Lemon Sicily combine to create an incredible lemonade base, which is halfway between a sweet commercial lemonade and natural homestyle lemonade. The TPA Raspberry (Sweet) and Strawberry (Ripe) add just enough berry depth to really sell the "pink" part of the profile. Perfect for newcomers to DIY e-liquid. If you like a cold vape, this recipe works very well with coolants such as WS-23, Koolada or even menthol.
Creator: ConcreteRiver
Difficulty: Intermediate
Recipe:
Inawera – Cactus 0.5%

Lorann – Cream Cheese Icing 2%

Flavorah – Pink Guava 1%

Capella – Sweet Guava 5%

The Perfumer's Apprentice – Vanilla Swirl 4%

Flavorah – Yamika Hops 3%
Looking at the ingredients makes it seem like this will be a weird recipe, but it just goes to show how unpredictable flavour combinations can be. Fiestas and Fiascos is a blend of guava, grapefruit and hops that's truly unique.
CAP Sweet Guava and FLV Pink Guava combine to form a thick guava base, with a hint of grapefruit. INW Cactus imparts a significant juicy mouthfeel, while the FLV Yamika Hops adds a distinct bitterness. The LA Cream Cheese Icing and TPA Vanilla Swirl are here to add volume to the flavours and don't detract from the fruitiness at all – don't worry, this isn't a dessert vape!
Creator: ID10-T
Difficulty: Beginner
Recipe
Flavorah – Cranberry 1%

Vape Train – Fizzy Sherbet 2%

Capella – Lemon Lime 3%
Another fruit mix that shows simply is sometimes best. ID10-T has created a fantastic lemon and lime soda base with just two ingredients: VT Fizzy Sherbet and CAP Lemon Lime. It's sticky, juicy and just tart enough on the finish to keep you coming back for more. The FLV Cranberry adds some contrast to the citrus and boosts that tart finish even further, resulting in a satisfying profile that has just three ingredients. If you want to recreate the sensation of a cold beverage, some WS-23 or FA Polar Blast are fantastic additions.
Tobacco DIY E-liquid Recipes
Many vapers still enjoy complex tobacco blends. If you're one of them, the DIY community is a perfect place to find your new all-day vape, because tobacco is notoriously hard to get right.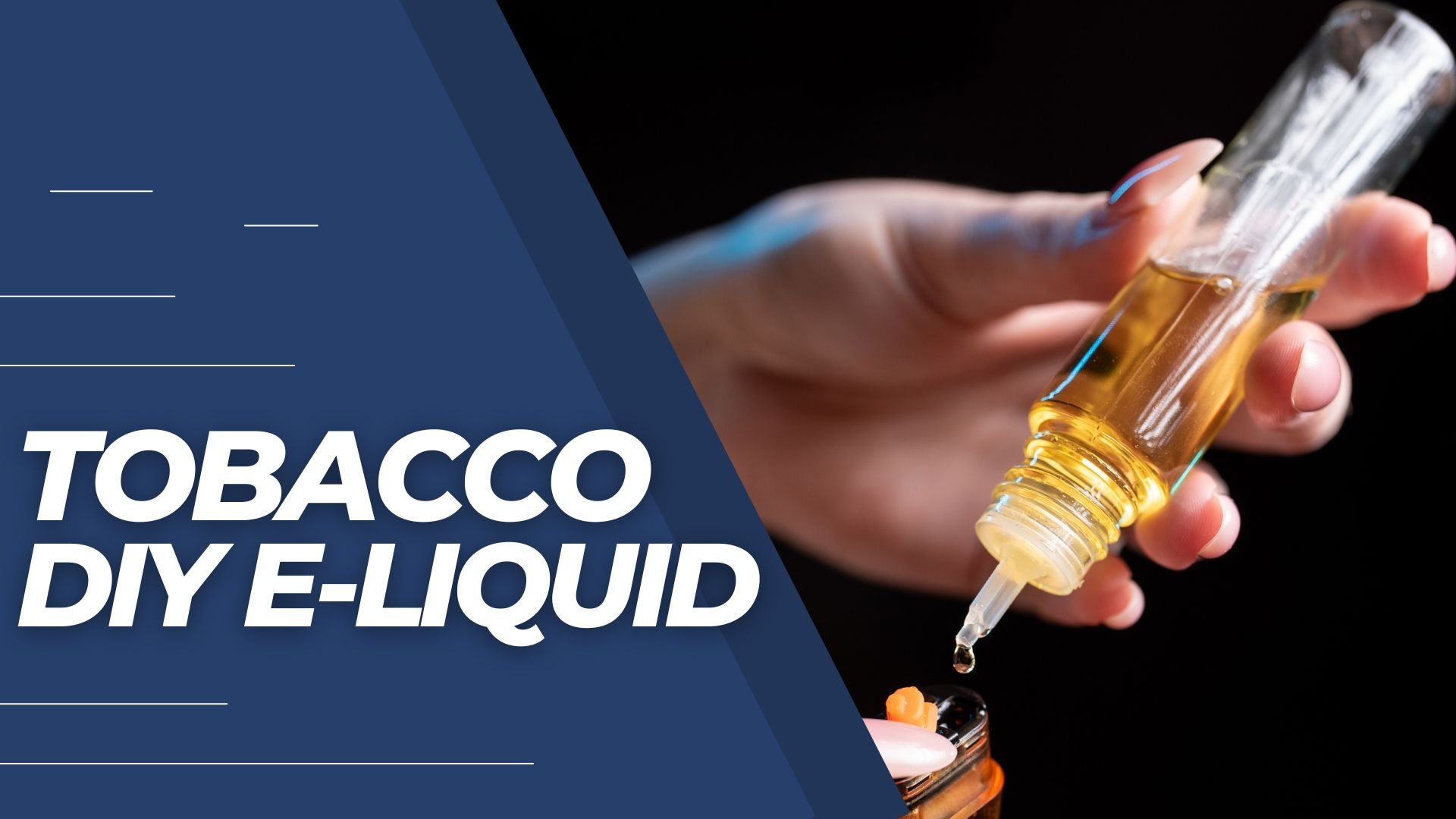 Creator: Fear
Recipe:
DIY Flavor Shack – Holy Holy Grail RY4 8%

Flavorah – Kentucky Blend 0.25%

Flavorah – Red Burley 0.75%
RY4 blends, usually a combination of tobacco and caramel, are among the most popular tobacco e-liquids. Cardinal was released four years ago but is still considered one of the best recipes in existence. We should note that DFS Holy Grail has changed slightly since the recipe was created, but we don't think it negatively impacts the flavour. Holy Grail is a rich buttery caramel, with a hint of tobacco. The tobacco notes are boosted with FLV Kentucky Blend and Red Burley, resulting in a beautiful balance of sweetness and authentic tobacco flavour. A must-try for tobacco fans.
Creator: Fear
Difficulty: Intermediate
Recipe:
Flavorah – Connecticut Shade 0.3%

Flavorah – Cured Tobacco 1.3%

Flavorah – Kentucky Blend 0.8%

Flavorah – Mango 1.3%

Flavorah – Virginia Tobacco 1.2%

Inawera - Shisha Vanilla 1.5%
Making a convincing tobacco blend is hard work and Abuela demonstrates this. Fear's goal, in this case, was to create an authentic cigar, with hints of mango and vanilla. In our opinion, they got it just right.
Four FLV tobaccos come together here perfectly to create an authentic cigar, with rich tobacco notes and a smoky finish. FLV Mango and INW Shisha Vanilla add some sweetness to the mix and stop it from becoming overwhelming. If you're fond of bold tobaccos with a complex top note, this is one you need to try.
Creator: SADPANDAVAPE
Difficulty: Beginner
Recipe:
Flavour Art – Apple Fuji 1.5%

Flavour West – Butterscotch Ripple 6%

The Perfumer's Apprentice – RY4 Double 3.5%

The Perfumer's Apprentice – Ethyl Maltol 1%

Capella – Vanilla Custard 3%
This recipe is ideal for tobacco vapers who prefer their blends on the sweeter side. TPA RY4 Double is the only tobacco element here, so it's quite light with moderate caramel notes. The caramel is boosted substantially by FW Butterscotch Ripple, which adds plenty of sticky texture and dark sweetness. FA Fuji is considered the gold standard of apple flavourings and in this case, it provides a lovely contrast with the blend's deeper notes. CAP Vanilla Custard adds serious volume to the texture and boosts the vanilla notes, too. The mix is finished with TPA Ethyl Maltol, which helps with volume and sweetness. This recipe may look simple but it provides more than enough complexity to be an all-day vape.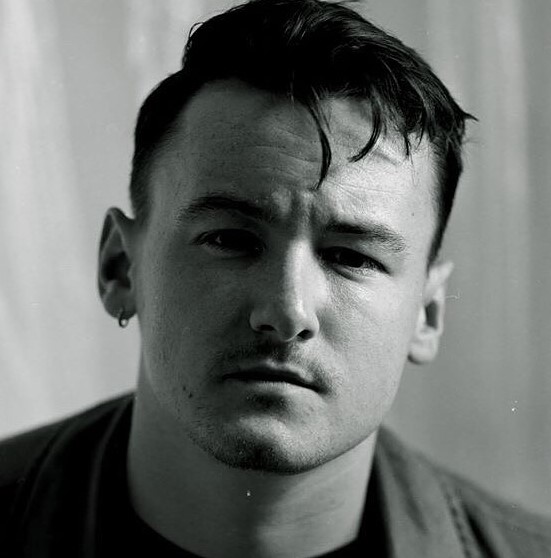 I quit smoking in 2013 through vaping and this opened my eyes to the life changing potential of next-generation nicotine. Since 2016, I've been working in the vapour products industry as a writer and marketer, specialised in consumer culture, product development and industry news.