It's been another important week for the vaping industry, as regulations are debated and contested across two of the biggest markets in the world. Here's everything you need to know.
UK MPs call for a progressive approach to vaping
The UK has long been seen as a world leader in tobacco harm reduction. The government has generally taken a cautious but progressive approach to regulate vaping, with leading UK health bodies such as Public Health England (PHE) and the Royal College of Physicians (RCP) championing next-generation nicotine as a less harmful alternative for adult smokers.
Since 2016, the UK has been obliged to follow the EU's Tobacco Products Directive (TPD) framework when implementing the Tobacco and Related Products Regulations (TRPR). Now that the UK has left the EU, the government has more autonomy over tobacco regulation and is no longer required to follow TPD restrictions.
The UK Department of Health intends to publish its new tobacco control plan before the end of 2021 and with the government's goal of a smoke-free 2030, there are now calls from MPs to produce a less restrictive set of regulations for reduced-risk products, such as vaping devices.
On June 10 2021, the government debated recommendations for the new tobacco control bill. The all-party parliamentary group (APPG) for vaping contributed to the debate with recommendations that would accelerate the uptake of reduced-risk products by adult smokers.
Mary Glindon MP, Vice-Chair of APPG for vaping, said:
"The forthcoming plan is an enormous opportunity for the government to cement the UK as a global leader in tobacco harm reduction. Having left the European Union, the government must, alongside the post-implementation review of the Tobacco and Related Products Regulations, set a clear direction for reducing smoking prevalence and improving public health.
However, if the government is to achieve its ambitions for a smoke-free society by 2030, the government's forthcoming tobacco control plan must champion the less harmful alternatives to combustible tobacco. In particular, the significant and growing body of scientific evidence showing vaping to be the most effective for adult smokers looking to quit smoking."
Mary Glindon went on to state that she supports many of the UKVIA's recommendations to the Department of Health, including:
Tackling increasing levels of misinformation as well as the increasing misperception of the relative harm of e-cigarettes vs. combustible tobacco.

Launching an effective, acute communications strategy, including the introduction of approved health claims and switching messages that can be displayed on vaping device and e-liquid packaging.

Ensuring medical professionals are sufficiently supported with the latest guidance and evidence on e-cigarettes.
Adam Afriyie MP said:
"It seems to me that we're in a position where the industry in the UK is aligned with the government's objectives of reducing smoking…there can be no doubt that the data is completely one way, it is so much safer to vape, or to use an electronic device, or potentially to use snus than it is to smoke…I would urge the minister to not to do what the European Union has done, not to do what the World Health Organisation seems to be doing in their committee and mangle these two issues together. Tobacco is one thing, smoking cessation devices, which contain nicotine in most cases, is a completely different thing, they are on a completely different scale of harm and a completely different scale of risk…there's still this ambiguity about whether or not vaping is a smoking cessation device or just another way of inhaling nicotine. The truth is, it's very clear from the evidence, it's a smoking cessation device that works and it's twice as effective, if not higher than that at helping smokers to cease smoking relative to the other treatments available…"
For now, the vaping community will have to be patient and wait for the Department of Health to publish its new tobacco control plan. However, sentiment among MPs and leading UK health bodies suggests that we can expect positive steps for the UK's tobacco harm reduction strategy going forward.
FDA urged to pursue one-year sales extension for PMTA-submitted products
The Premarket Tobacco Product Applications (PMTA) saga has now been going on for years in the U.S. As things currently stand, manufacturers who submitted PMTAs on time are able to sell their products until September 9 2021, at which point they will have to be removed from the U.S. market if the PMTA is not approved.
However, there are growing concerns that the FDA is simply not able to process the huge number of PMTAs by this date, due to the complexity and volume of documentation involved, with recent reports suggesting that the FDA initially anticipated receiving 6,000 applications but ended up with millions to process.
In light of this, the Small Business Administration (SBA), a federal agency which advocates for small businesses, wrote to the FDA on June 7 2021, urging them to seek a one-year sales extension for manufacturers who submitted their PMTAs on time.
Unfortunately, the situation is complicated, and the FDA does not have unilateral power to grant such an extension. If they decide to proceed with the SBA's request, they will need permission from Judge Paul Grimm, who has been pressured by anti-vaping groups in the past to bring the PMTA deadline forward.
After September 9 2021, some manufacturers involved in the PMTA process may be granted extensions on a case-by-case basis, but this will likely only apply to those with the resources for extensive testing and amendments to documentation.
Regulatory attorney Azim Chowdhury, when speaking to Vaping360, said: "For companies who are in a scientific review, have responded to deficiency letters, and have studied or testing ongoing—that's within the discretion of the FDA to grant extensions without going to Judge Grimm,".
For a more detailed explanation of this evolving situation, read the original report by Jim McDonald of Vaping360.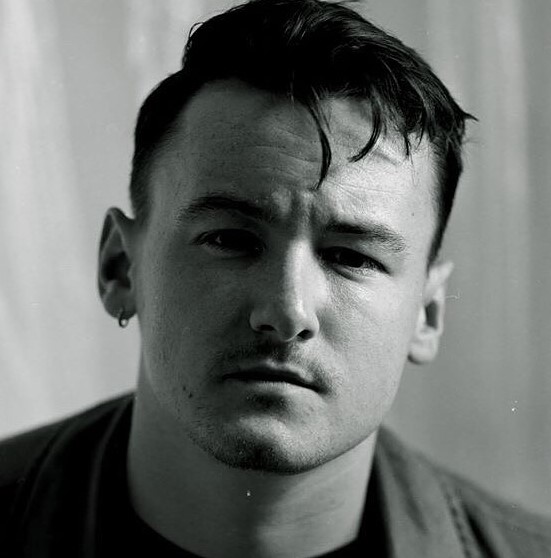 I quit smoking in 2013 through vaping and this opened my eyes to the life changing potential of next-generation nicotine. Since 2016, I've been working in the vapour products industry as a writer and marketer, specialised in consumer culture, product development and industry news.