If you're a newer vaper, there's a good chance that you're currently using an e-cigarette with pre-filled pods or cartridges – and if that's not the type of device you're using, you're probably buying disposable vapes. Why are you most likely using one of those types of vaping devices? It's because you probably bought your first vape at a traditional tobacco retailer such as a convenience store or supermarket – the same place where you previously bought your cigarettes.
When you look around, though, you probably see many other people who also vape – and none of those people are using disposable vapes or devices with pre-filled pods. They're all using devices with refillable vape cartridges. Why is that – and more importantly, should you be using a refillable vape kit?
As you're about to learn, our answer to that question is a resounding "yes." Here at Innokin, we only develop refillable vapes – and the reason for that is because we think there is absolutely no question that a refillable vape pen will give you a better vaping experience than a pre-filled device in every possible way.
So, what are the benefits of a refillable vape pen? Let's dig in.
A Refillable Vape Gives You the Biggest Possible Flavor Selection
By far, the biggest benefit of using a refillable vape pen or pod system is that a refillable vaping device allows you to use any e-liquid on the market instead of the small handful that are available for a proprietary device with pre-filled pods. If you've never stepped into a brick-and-mortar vape shop before, we encourage you to do so. The average vape shop has anywhere from dozens to hundreds of different e-liquid flavors available, and you can use any of those flavors with a refillable pod system or vape pen. There's virtually no end to the level of variety that you can enjoy.
Using a device like a refillable pod vape doesn't just mean that you can enjoy a bigger selection of vape juice flavors. It also means that you'll get to use e-liquids that are better tasting and higher in quality overall. The e-liquid makers of the world are always trying to stretch the boundaries and invent completely new flavor profiles that no one has ever experienced before. The world's first cereal, custard and doughnut e-liquids – just to name a few flavor profiles – appeared in bottled form long before they were available for any device with pre-filled pods. Most pre-filled vaping devices, however, don't offer flavors anywhere near as exotic as those. Typically, pre-filled vape pods have simple one-note flavor profiles like tobacco, mint or fruit. A simple vaping experience can certainly be nice – but you're going to want to buy a refillable pod system or vape pen if you want to enjoy the full range of creativity from the world's best e-liquid makers.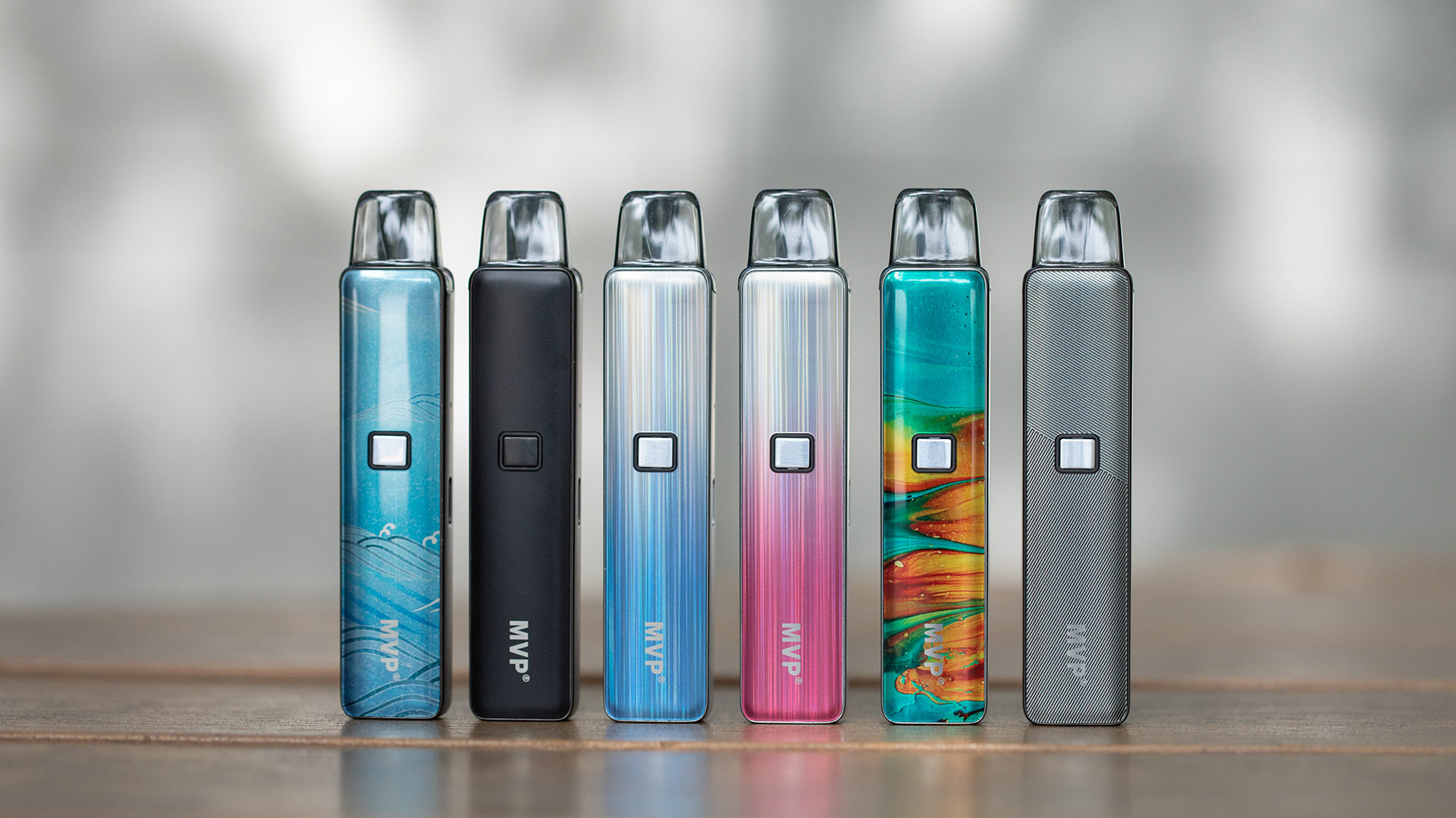 You'll Enjoy Better Flavor Quality with a Refillable Vape Cartridge
One of the great features of the best refillable pod vapes is that they offer dramatically better flavor quality than devices with pre-filled pods. A typical pre-filled pod system has an extremely small atomizer coil that produces tiny vapor clouds. Pre-filled vape pods also usually use silica wicks, which will often impart a plastic-like flavor.
When you use a refillable vape pen, on the other hand, you'll enjoy the flavor quality that comes with using the same type of atomizer coil you'd find in a full-fledged vape tank. With the Innokin MVP Pod, for example, you'll get a sub-ohm kanthal coil with an organic cotton wick crammed into an impossibly tiny package – and with that coil, you'll enjoy the same flavor quality that you'd get from a full-sized vape mod with a glass tank. You'll taste the subtle details of your favorite e-liquids more clearly than ever before, and you'll never have that type of experience with a vaping device that uses pre-filled pods.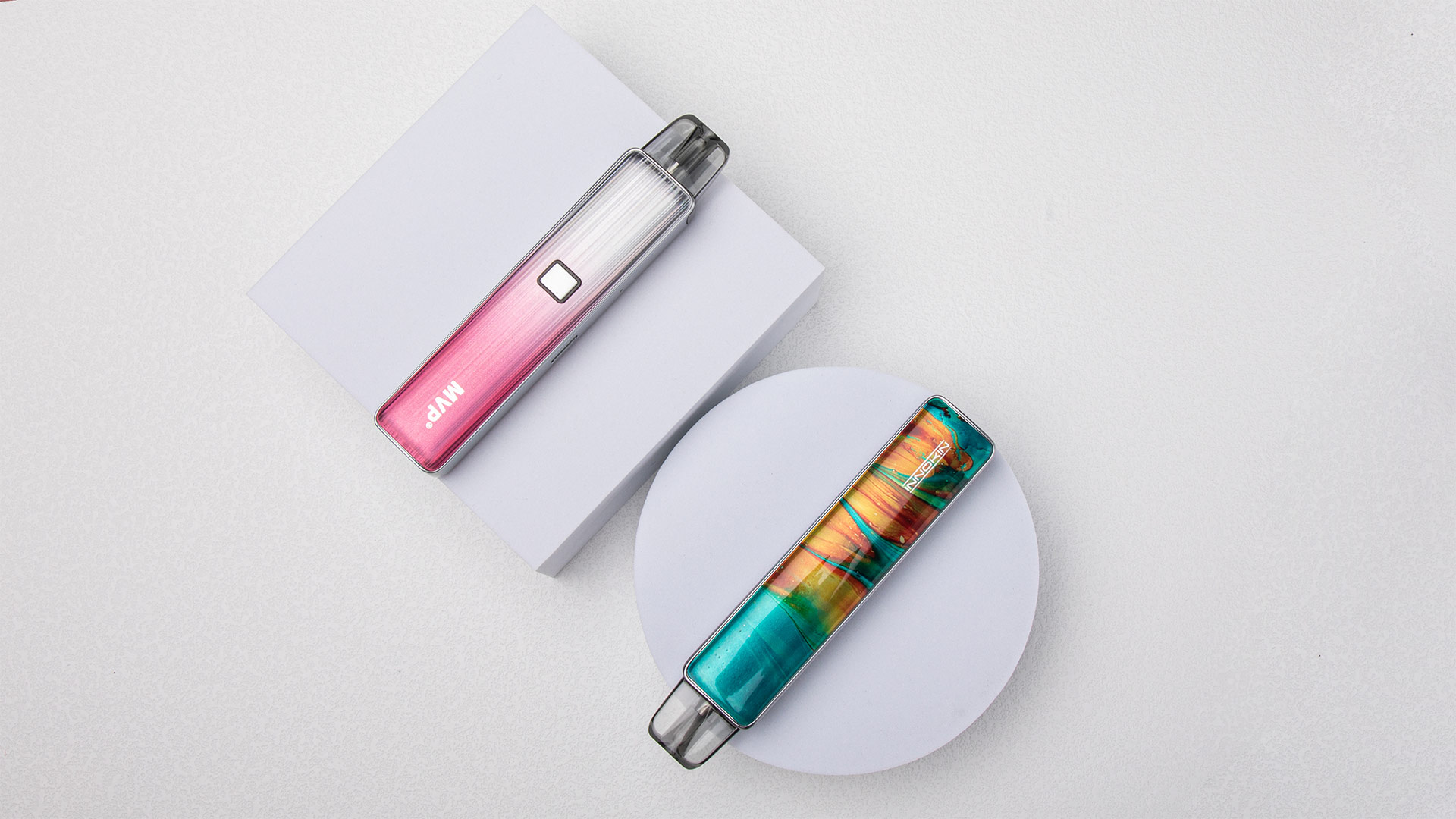 A Refillable Pod Vape Can Feel More Like a Cigarette
One of the limitations of a vaping device with pre-filled pods is that an e-cigarette of that type can never have the same type of mouth feel you'd get with a tobacco cigarette. Since the pods are filled with e-liquid at the factory and need to be durable enough to withstand shipment around the world, it's necessary for them to be made from hard plastic. While that may not bother some people, it's never going to give you an experience that really reminds you of smoking.
That's one of the reasons why we designed the Innokin EQ FLTR. The EQ FLTR is a refillable pod system that uses a replaceable soft filter tip as its mouthpiece. You use the device simply by puffing on the filter tip – and when you feel the filter in your mouth, you will be completely amazed by the sensation. It'll feel almost like you're smoking a real cigarette, and there's no way that a pre-filled pod system could ever give you that type of sensation.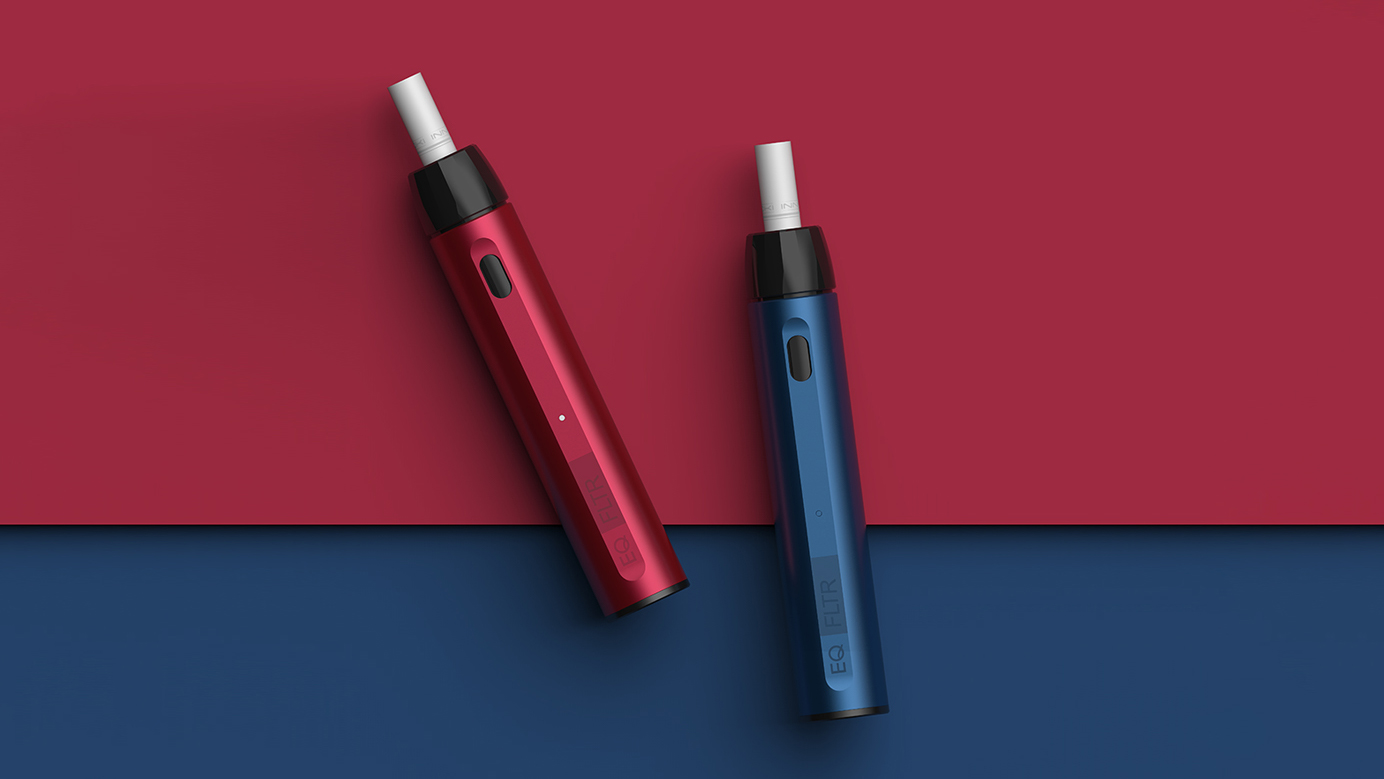 A Refillable Vape Pen Gives You a More Satisfying Vaping Experience
If you're currently using a vaping device with refillable pods, it's possible that the refill pods for your device are available in multiple nicotine strengths. You've probably wondered, though, who actually buys the lower-strength pods because your experience with the higher-strength pods is only just barely satisfying enough to keep you away from cigarettes. If you tried to switch to a lower nicotine strength, you'd surely be tempted to revert back to smoking!
Overall satisfaction is one of the main ways in which refillable vapes differ from pre-filled devices. As we mentioned above, one of the greatest features of our refillable pod systems is that they offer the same types of atomizer coils that you'd get with a full-fledged vape tank. That's a huge plus for flavor quality, but the benefits don't end there.
When you use a refillable vape, you can expect the performance to be vastly superior to that of a pre-filled vaping device in every aspect. That means much bigger vapor clouds and much better battery life. Using a refillable vape pen often also means having access to some more advanced features such as variable power and adjustable airflow. The Innokin MVP Pod, for example, offers two different power levels, and you can toggle between them by double-tapping the power button. With the Innokin Sceptre, you can achieve your ideal airflow characteristics just by turning a dial on the pod. Pre-filled vaping devices never offer those types of advanced features.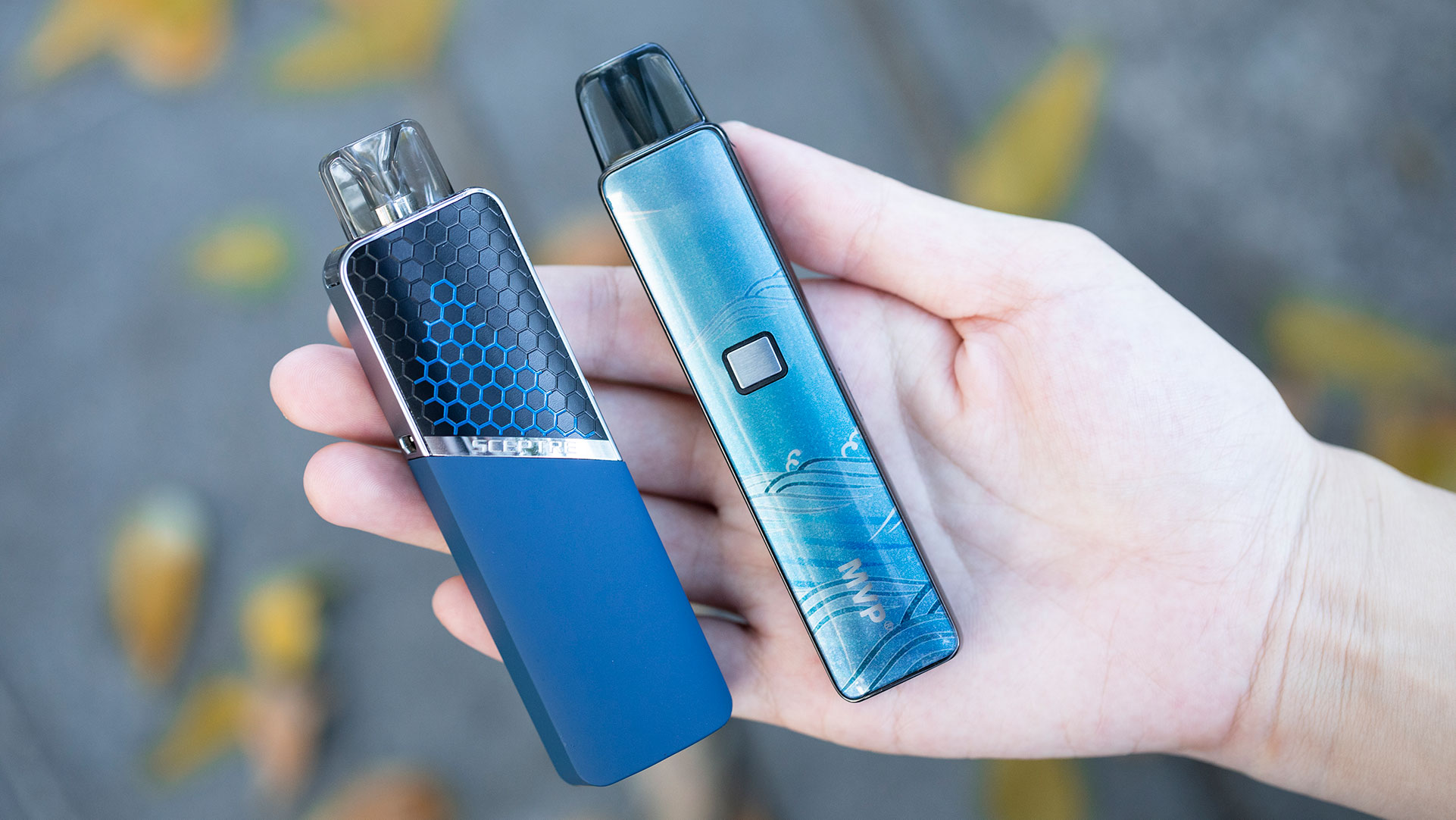 A Refillable Vape Pen Offers Superior Build Quality Compared to a Pre-Filled Device
When you compare a refillable vape pen or pod system to a device with pre-filled pods, it will be immediately obvious to you that there's a tremendous difference in build quality between the two types of devices. When you've looked at the vaping devices available at traditional tobacco retailers, you've probably noticed that the starter kits are incredibly inexpensive. That's because the manufacturers of those devices earn the majority of their money from selling the refill pods. They're happy to give the devices away as cheap commodities, and the devices typically don't last very long before they stop working.
If you're tired of buying poorly-made vaping devices that are designed to be sold cheaply and replaced frequently, you'll love the experience of owning a refillable pod system or vape pen. With a refillable vaping device, the cost structure is completely reversed. You might pay a little more for the device upfront, but you'll pay much less over the long term – something that we'll talk about more in a moment. In the meantime, you'll have a vaping device that you can conceivably continue to enjoy for many months or even years. The difference in build quality will be very evident from the first time you hold a refillable vaping device.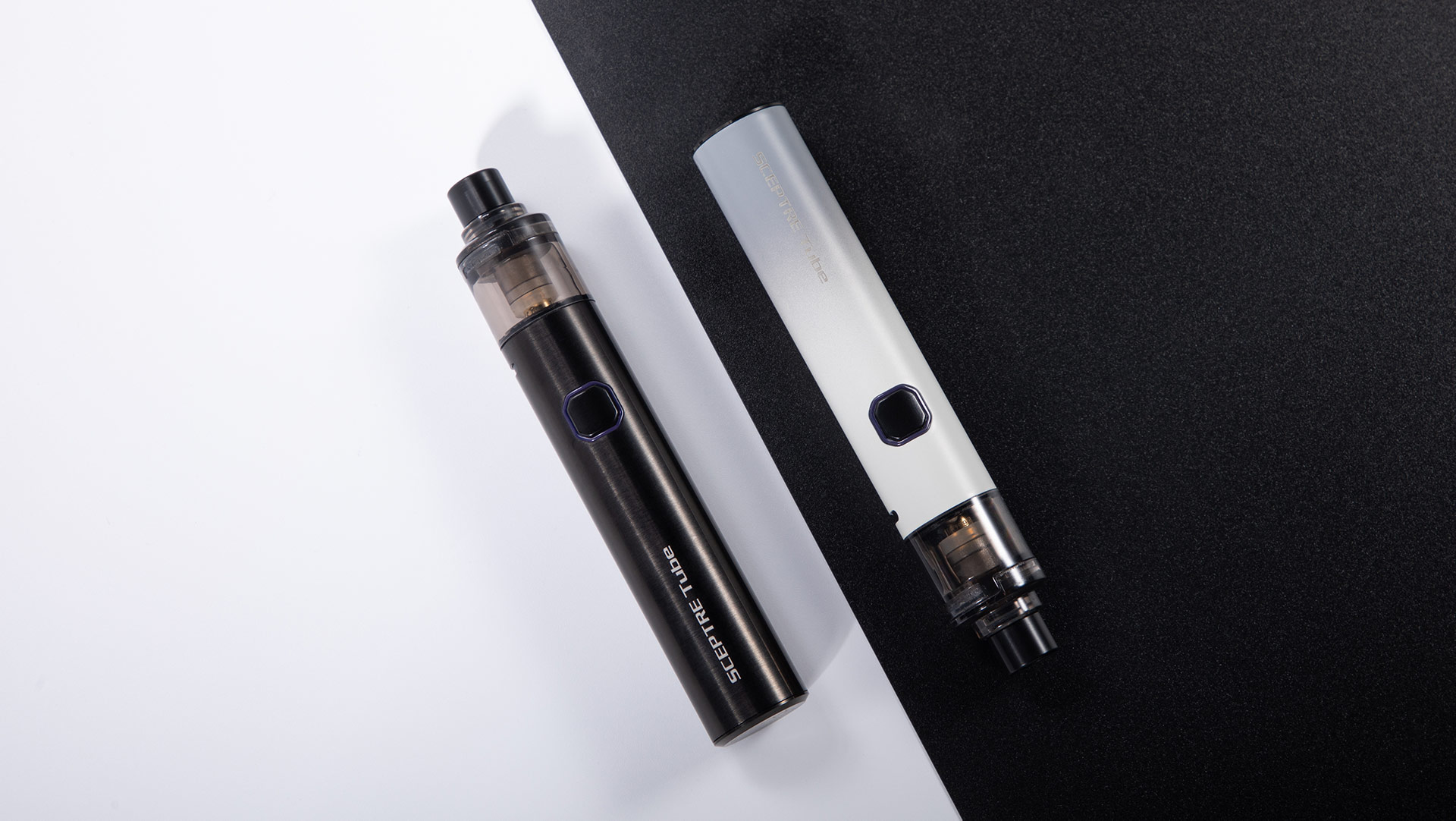 A Refillable Vape Pen Costs Less Over Time
One of the major drawbacks of owning a vaping device with pre-filled pods is that it'll have a very high cost of ownership over time. The starter kits for pre-filled devices may seem extremely inexpensive, but you'll need to buy new kits frequently because the devices never last very long. What's even more important than that, though, is the extremely high cost of the refill pods. On average, a pack of refill pods contains about 3-4 ml of vape juice in total – and in many regions, that tiny amount of vape juice will cost around the same as a pack of cigarettes.
The reason why a refillable vape pen costs so much less over time than a pre-filled vaping device will become clear to you the first time you buy a bottle of e-liquid. A single bottle of vape juice typically contains several times as much e-liquid as in a pack of pre-filled pods while costing about the same. Even taking the cost of occasional replacement pods or coils into account, using a refillable vape pen can easily cut your vaping costs in half compared to using a pre-filled device.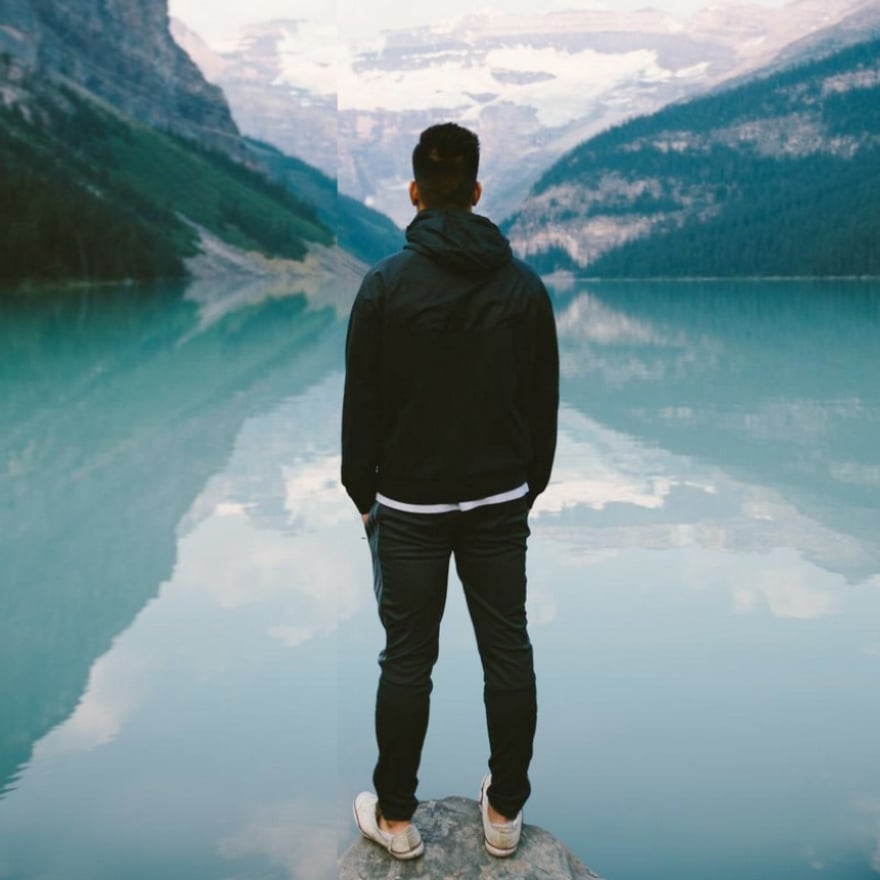 Hey! Hemok here, a vaping enthusiast with a passion for helping people quit smoking. My uncle was diagnosed with lung cancer a few years ago after smoking for more than 40 years. I do understand that quitting smoking isn't only a physical issue but also a mental one. It's just hard to go "cold turkey". I believe that vaping is one of the best solutions to make the switch only if you do it in the right way, and that's why I am here to share :)