For several years now, nicotine salt e-liquid is been one of the biggest success stories in the vaping industry. It's enabled people to have more satisfying experiences with smaller vaping devices – and the fact that you can now have a great vaping experience without using a full-sized vape mod has encouraged more people than ever to finally make the switch from smoking to vaping.
If you're new to vaping and are shopping for your first refillable vaping device, you probably already know that you're going to buy a nic salt vape. The only question is: Which one are you going to buy? What are the best salt nic vapes on the market?
In this article, we're going to describe some of the best nic salt vapes that Innokin has introduced for both new and experienced vapers. First, though, let's learn a bit more about what salt nic is and why it's almost always the right choice for those who are just getting started with vaping.
What Is Nic Salt?
The term "nicotine salt" refers to the type of nicotine used in a bottle of e-liquid. Until fairly recently, all e-liquid – and almost all nicotine replacement products – used a different type of nicotine called freebase nicotine. Nicotine is salt in its natural form, but it's converted to a free base during the process of extracting it from tobacco leaves. Ammonia is used as a solvent to increase the yield of the extraction, and ammonia is also responsible for the conversion of nicotine from a salt to a free base.
Freebase nicotine is very volatile, and that makes it the most bioavailable form of nicotine. Bioavailability is generally a good thing because it equates to satisfaction. The one problem with freebase nicotine when it's used in an e-liquid, though, is that it's fairly alkaline. The alkalinity of freebase nicotine e-liquid can cause a sensation of harshness in the throat if it's a vape juice with a high nicotine strength.
Salt nic e-liquid includes a mild acid that converts the freebase nicotine to salt while simultaneously giving the nicotine a more neutral pH. The reduced alkalinity makes the e-liquid smoother in the throat, which makes it possible to create vape juices with much higher nicotine strengths than would have been possible with freebase nicotine. That's why new vapers should almost always use nic salt e-liquid – because it offers nicotine delivery more like what you'd get from smoking a cigarette.
The Best Nic Salt Vapes Are Smaller Devices
The most important thing to know about shopping for a vaping device for nicotine salt vape juice is that the best salt nic vapes are always smaller devices. That's because nicotine salt e-liquid usually comes in much higher nicotine strengths than freebase e-liquid. With freebase nicotine vape juice, the most popular nicotine strengths are 3 mg/ml and 6 mg/ml. Those nicotine strengths work best with larger vaping devices designed for direct-to-lung inhaling. You can't use high-strength nicotine salt e-liquid with that type of vaping device, because you'll end up absorbing much more nicotine than you should. To have a good experience with nicotine salt e-liquid, you need to use a smaller vaping device designed for mouth-to-lung inhaling. The best nic salt vapes are almost always pod systems.
Next, we'd like to discuss three offerings from Innokin that we believe will be a great fit if you're looking for the best salt nic vape for your needs.
The Innokin I.O Is a Nic Salt Vape for Simplicity and Enjoyment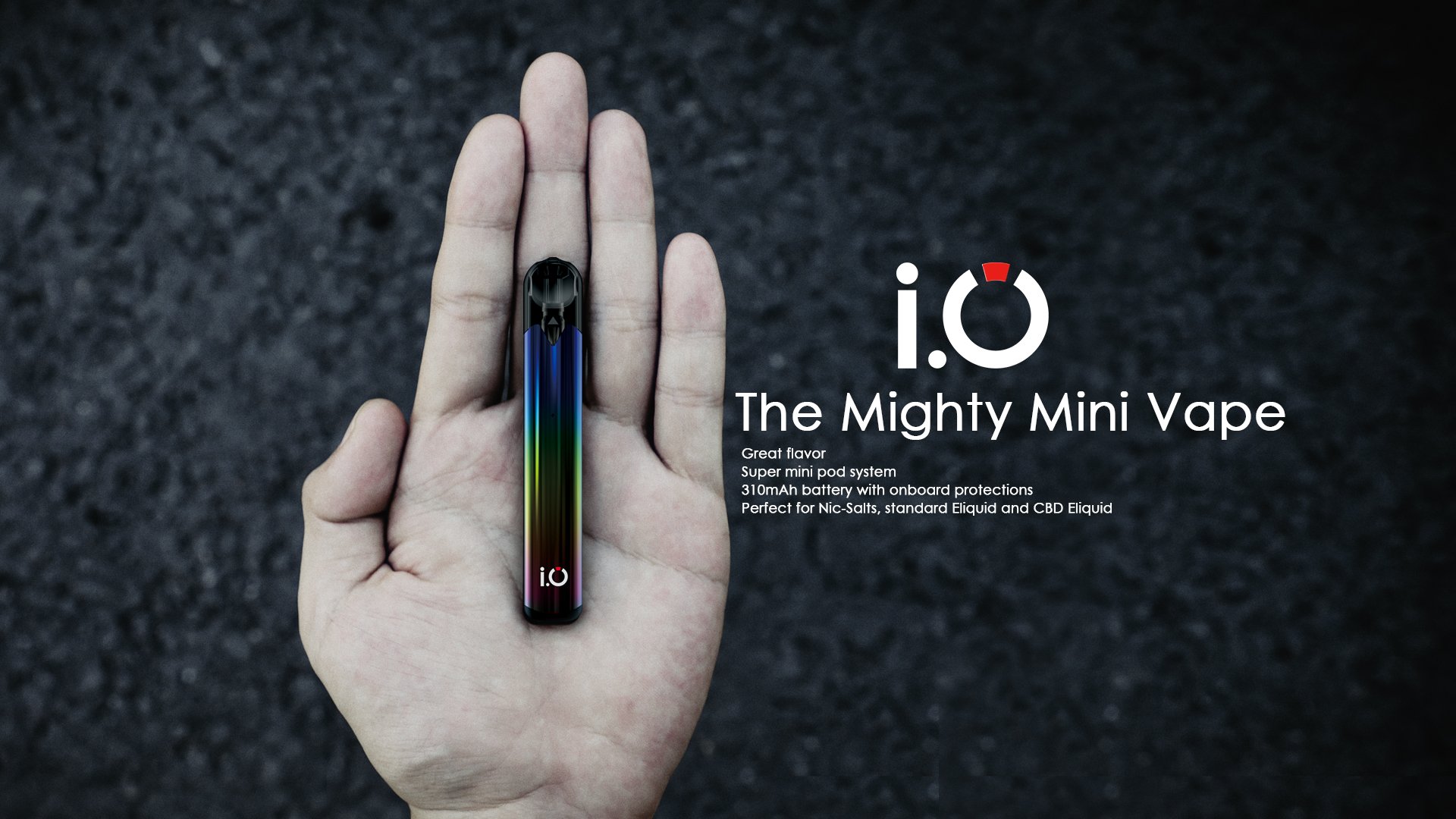 The Innokin I.O has earned fame throughout the vaping community for its status as one of the smallest refillable vaping devices ever released. While the I.O is unbelievably small and discreet, though, it's nothing like the small e-cigarettes that you've probably seen in convenience stores and other traditional tobacco product retailers. The first difference, of course, is that the Innokin I.O is a nic salt vape that you can fill yourself with bottled e-liquid. That feature alone allows the I.O to deliver a dramatically better experience than what you'd get with any vaping device that uses pre-filled single-use pods or cartridges. Why would you ever want to use an e-cigarette with only a handful of different flavors when you could use a device that works with every vape juice on the market?
The second great benefit of the Innokin I.O is that we've developed it from the ground up to deliver a more flavorful and more satisfying experience than you'd get with a traditional e-cigarette – and it all begins with our amazing I.O pod. We've defied the odds and crammed the same type of atomizer coil into the I.O pod that you'd normally only get with a full-sized vape tank. That means you'll enjoy bigger clouds and bolder flavors than you've ever thought possible with a pod-based device. Thanks to the built-in 310 mAh internal battery of the Innokin I.O, you'll also enjoy a much better battery life than you get with traditional e-cigarettes.
The Innokin EQ FLTR Is a Nic Salt Vape for a More Cigarette-like Experience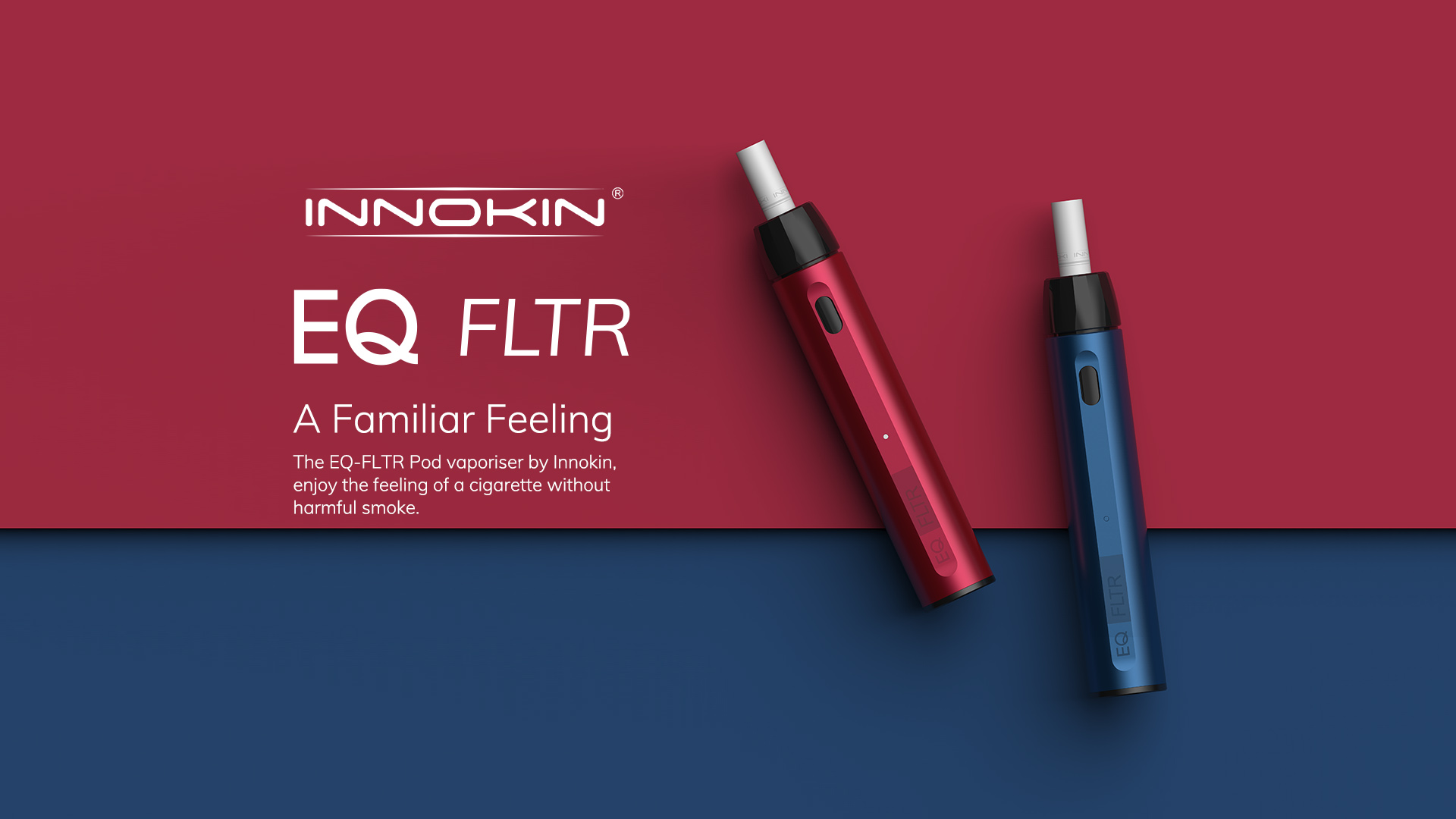 Addiction is a complex thing. When some people try to switch to vaping, they find that the transition isn't just a matter of replacing one form of nicotine with another. No matter what nicotine strength they use – or how often they vape – they still feel as though something is missing. For many people, that "something" is simply the soft feel of a cigarette in the mouth. The hard plastic of a vaping device's drip tip just doesn't feel the same. If you fall into that category – or you think it's possible that you might not be completely happy with vaping unless it feels as much like smoking a cigarette as it possibly can – then the Innokin EQ FLTR might be the best nicotine salt vape for you.
The Innokin EQ FLTR is the world's first pod-based vaping device with a disposable and biodegradable soft tip that looks and feels like the filter of a cigarette. The tip pushes into the top of the EQ pod, and the device generates vapor automatically when you puff. When you fill the EQ pod with a high-strength nicotine salt e-liquid, you'll swear that it feels almost like smoking a real cigarette. What's even better is that the EQ FLTR tip lasts much longer than a real cigarette filter; you can use the same tip for days or even weeks before replacing it if you like. The inner vapor guide and outer cap protect the filter when you aren't using it. The EQ FLTR also works with standard drip tips.
The Innokin Sceptre Combines Simplicity and Flexibility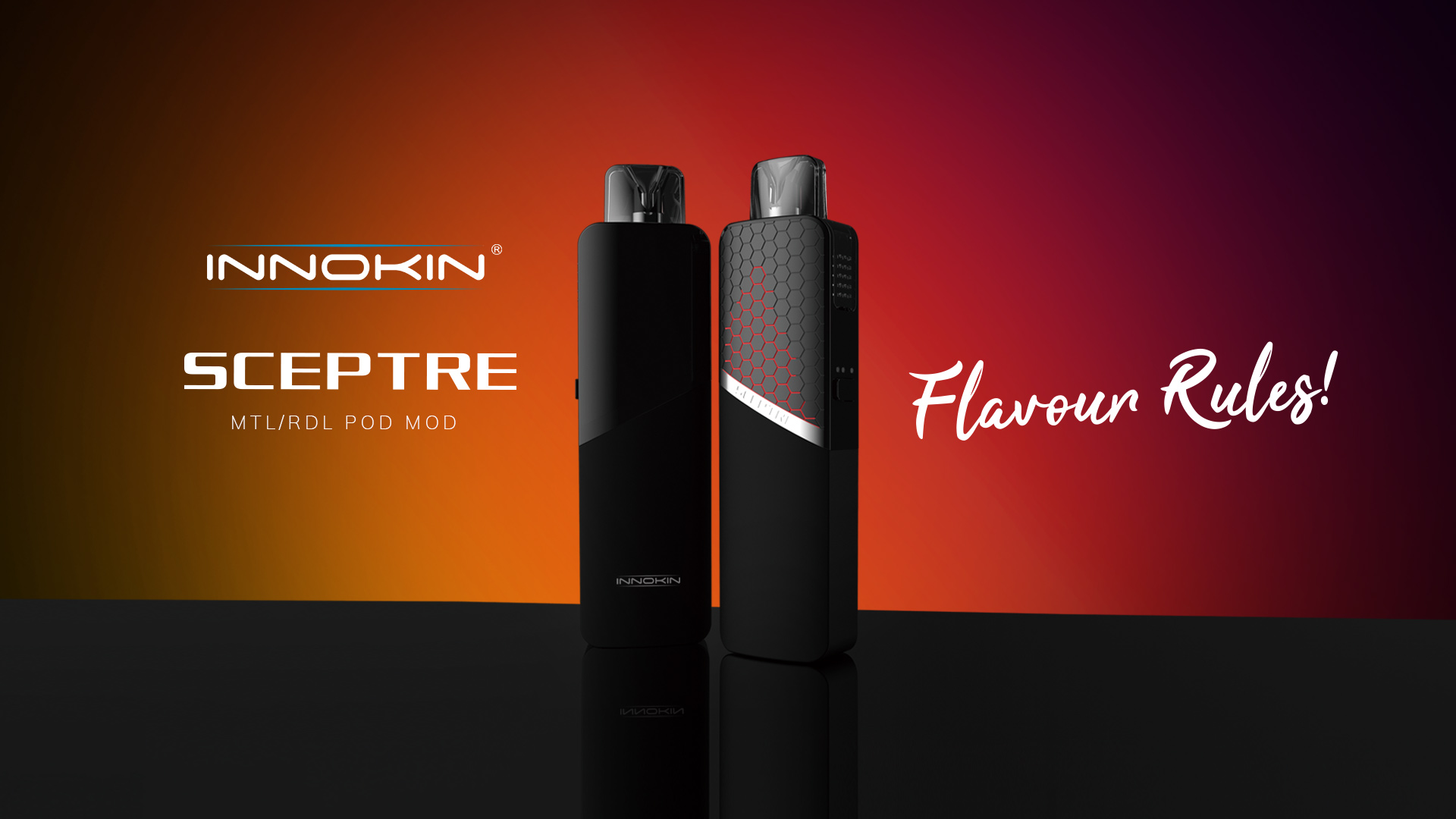 If you have some vaping experience, you might be looking for a pod-based vaping device that's a bit more capable than what you're currently using but doesn't sacrifice the simplicity that makes you love using a pod system. The Innokin Sceptre is a bit larger and more powerful than an entry-level pod system, featuring a 1,400 mAh battery and a maximum power output of 20 watts.
Unlike some variable-wattage vaping devices – which can be a bit challenging to set up – configuring the Innokin Sceptre is a breeze. You'll start by selecting your desired coil. Install the gold-colored 1.2-ohm coil if you prefer mouth-to-lung inhaling, or you can install the silver-colored 0.5-ohm coil for a restricted direct-lung hit with bigger vapor clouds.
After you've installed the coil, you can put the Sceptre into its configuration mode when the power is turned off. The green light indicates that the device will operate at its standard wattage, and the purple light indicates that the Sceptre will operate in Boost mode. In Boost mode, you'll enjoy a warmer and more flavorful vaping experience along with slightly bigger cloud production.
The Innokin Kroma Z Is a Nic Salt Vape that Grows with You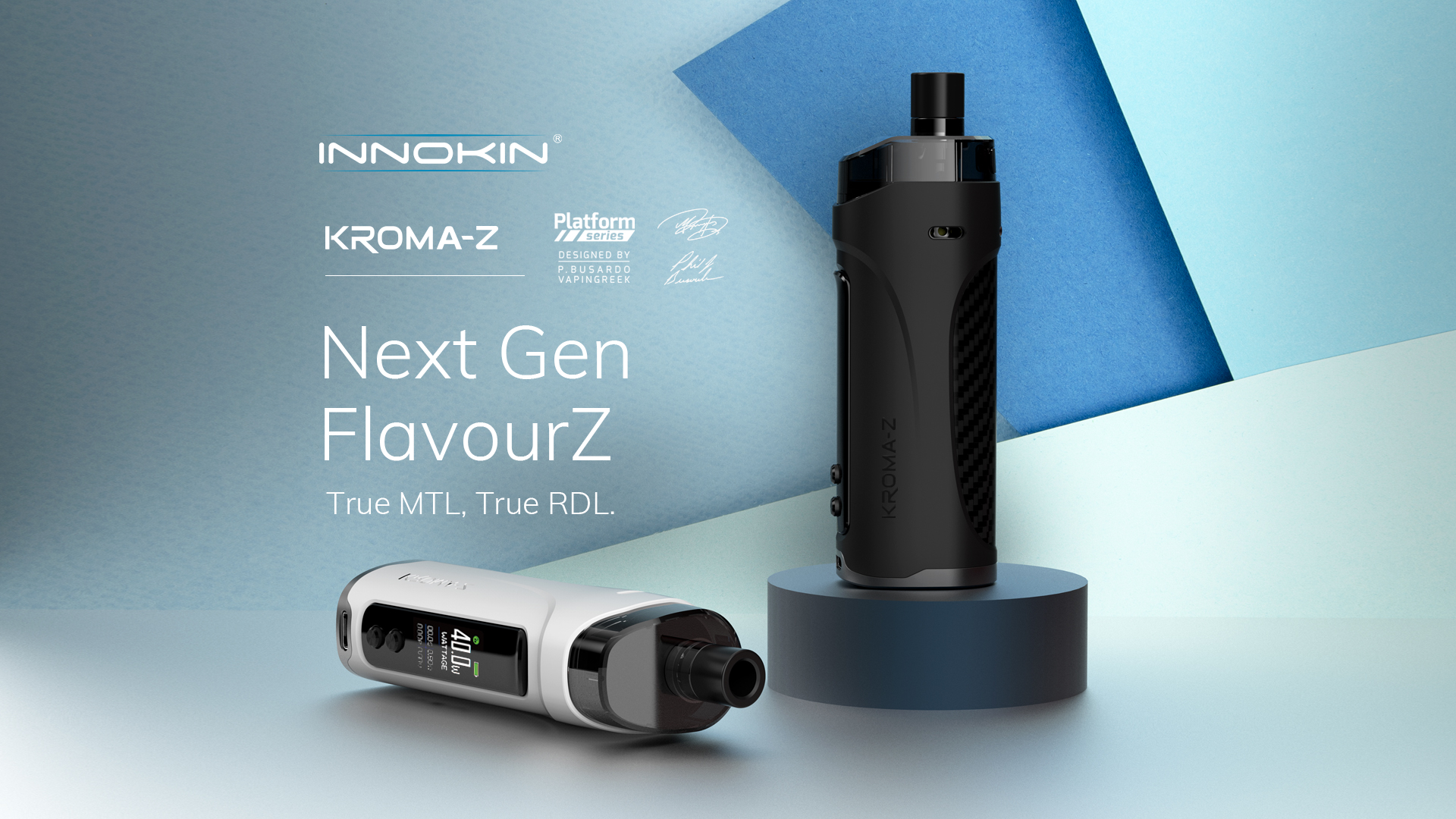 When you first begin vaping, you're likely to want a vaping device that gives you a nice, tight draw for mouth-to-lung inhaling because that's what works best with high-strength nicotine salt e-liquids and gives you an experience that feels like smoking a cigarette. As you become a more experienced vaper, though, your preferences may begin to change. You may decide that you'd like your vaping device to produce even bigger clouds and bolder flavors. When you reach that point, you'll want a device with freer airflow characteristics. You'll also want to begin reducing the nicotine strength of your e-liquid to compensate for the increased cloud production.
The progression from higher-nicotine to lower-nicotine e-liquids is perfectly natural for many vapers as they gain experience, and it usually involves upgrading to different vaping devices as your preferences change. The Innokin Kroma Z is unique because it takes that paradigm and turns it on its head. The Kroma Z is perhaps the world's most flexible pod-based vaping device, and it's capable of growing with you as your preferences evolve over time.
The Innokin Kroma Z works with our full range of Z coils, which also work with the Zenith, Zenith Pro and Zlide vape tanks. In that sense, the Kroma Z is truly one of the few pod-based devices on the market that offers the same performance you'd get with a full-fledged vape tank. We offer seven Z coils in all at the time of writing, ranging from a 1.6-ohm coil that delivers a wonderfully refined mouth-to-lung vaping experience to a 0.3-ohm mesh coil that enables you to enjoy a satisfying restricted direct-to-lung hit.
If you're going to use a vaping device with a coil selection as large as what the Kroma Z offers, the device should be one that can adapt itself to provide the ideal experience with each supported coil. When you install a new coil, you'll pair it with one of the two included airflow control rings. One ring is designed for mouth-to-lung inhaling, and the other is a bit larger to give you freer airflow characteristics for direct-to-lung inhaling. When you replace the pod after installing the new coil, the Kroma Z automatically detects the coil and suggests an appropriate wattage setting.
The Innokin Kroma Z is simple enough that it's a completely appropriate nicotine salt vape even if you've never vaped before. It's also ideal if you've been vaping for a while and are looking for a new device that's a bit more capable than your current e-cigarette. The Kroma Z offers so many vaping options that it can be the ideal companion for you regardless of where you are in your vaping journey.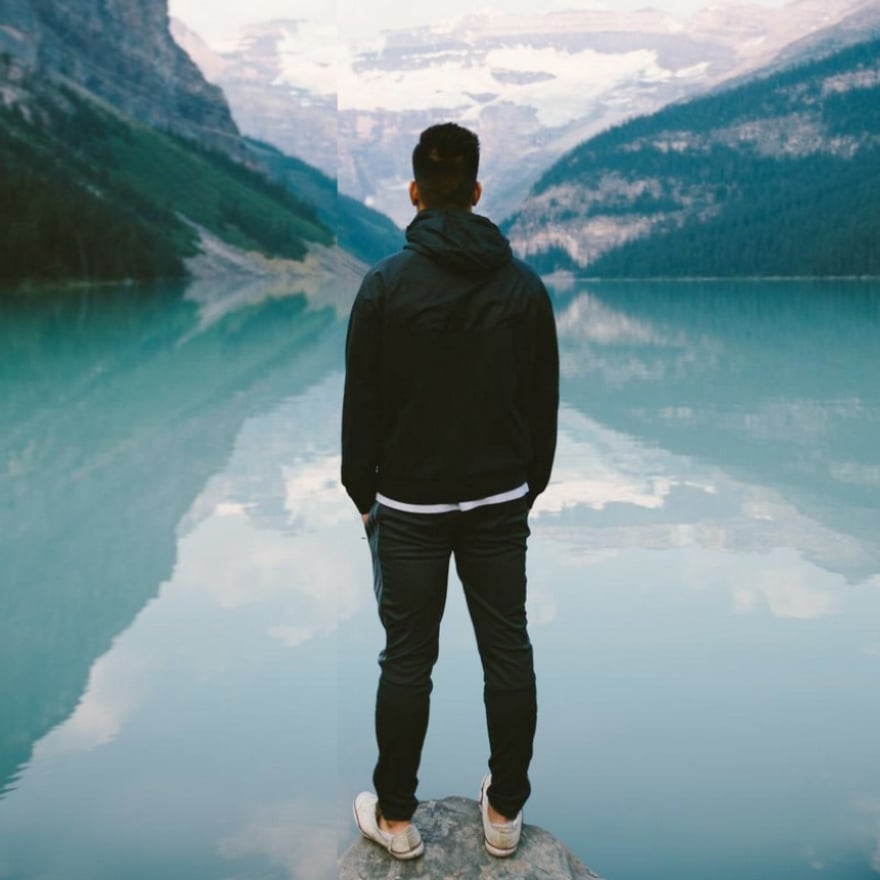 Hey! Hemok here, a vaping enthusiast with a passion for helping people quit smoking. My uncle was diagnosed with lung cancer a few years ago after smoking for more than 40 years. I do understand that quitting smoking isn't only a physical issue but also a mental one. It's just hard to go "cold turkey". I believe that vaping is one of the best solutions to make the switch only if you do it in the right way, and that's why I am here to share :)