If you're a smoker and have made the decision to switch to vaping, the first thing that you'll need to buy is a vape starter kit. It's arguably the most important purchase that you'll ever make as a vaper because a vape kit is specifically designed to include just about everything you need in order to begin your journey as a new vaper. It's a complete package, and all of the items included with it are important.
So, what can you expect to receive when you buy your first vape starter kit, and why are those items important parts of a complete vaping package? Those are the things you're going to learn in this article.
First, though, we'll begin with some advice that can help if you're not sure what to buy. What are the best vape kits of 2022?
What Are the Best Vape Starter Kits of 2022?
There are so many vape kits for sale at any given time that it can become difficult to tell the different devices apart. That's especially likely to be the case if you're new to vaping and aren't even sure what you want yet. If you're feeling confused, we're here to help. Here are the newest and best vape kits that we offer for new vapers here at Innokin.
Innokin INNOBAR C1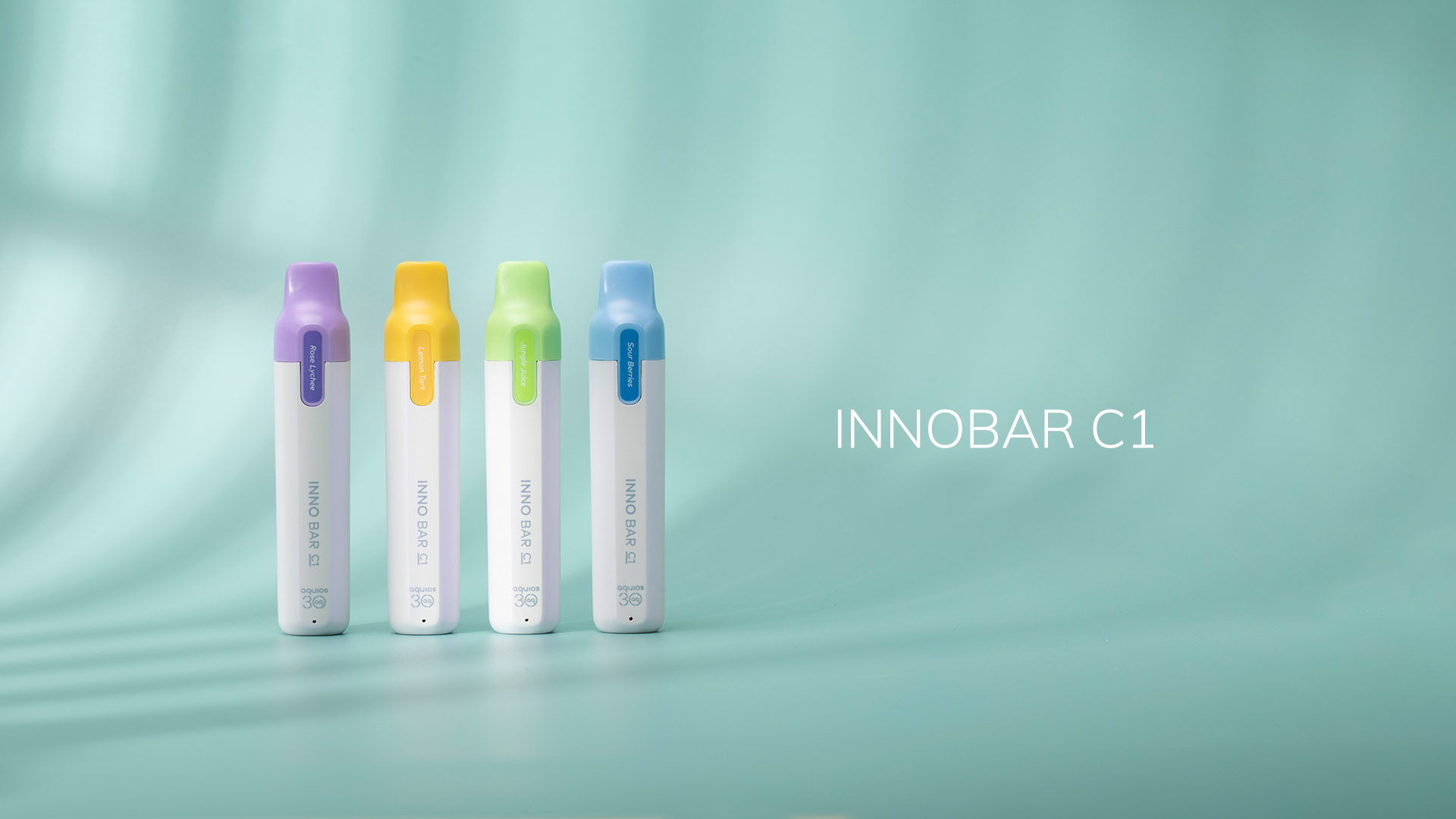 The Innokin INNOBAR C1 is our first vaping device to use pre-filled e-liquid pods and our first non-disposable vaping device to use the new water-based vaping technology developed in a joint venture with Aquios Labs. Water-based vaping is such an important technological breakthrough that we were given a prestigious Golden Leaf Award in 2022 in recognition of innovation.
Using the INNOBAR C1 is completely self-explanatory; all that you need to do is charge the device, insert a pod and start puffing. When you use the device, you'll enjoy some of the best e-liquids ever developed, with flavors such as Rose Lychee, Lemon Tart, and Iced Cosmic. You'll also enjoy the unprecedented smoothness and faster nicotine satisfaction of water-based e-liquid.
Innokin Sceptre 2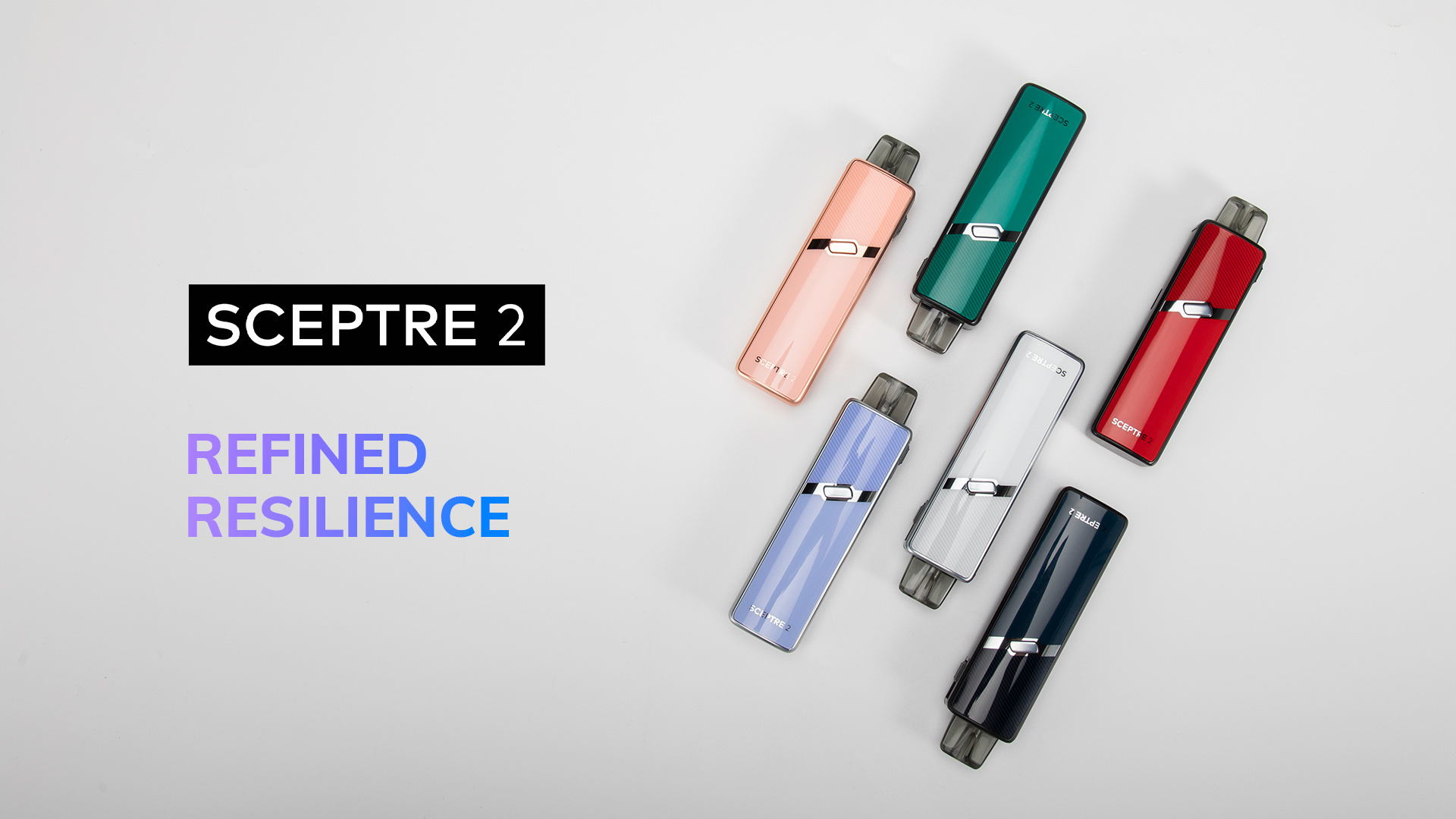 As simple and convenient as it is to use a vaping device with pre-filled pods, refillable devices have plenty of benefits as well – particularly the fact that you can use any e-liquid flavor on the market instead of the few that are available for your specific device. If you want to explore the benefits of bottled e-liquid and enjoy the best possible combination of simplicity and customizability, the Innokin Sceptre 2 is the vape kit for you.
A pod-based device, the Sceptre 2 will be instantly familiar to you if you've ever used a vape kit with refillable pods such as the INNOBAR C1 mentioned above. The only difference is that you fill the pod yourself. You can refill the Sceptre 2 pod several times before the flavor quality starts to decline – and when that happens, all that you need to do is replace the coil. For the Sceptre 2, we've created a new system for coil replacement that'll be completely easy for you even if you've never vaped before.
Innokin Coolfire Z60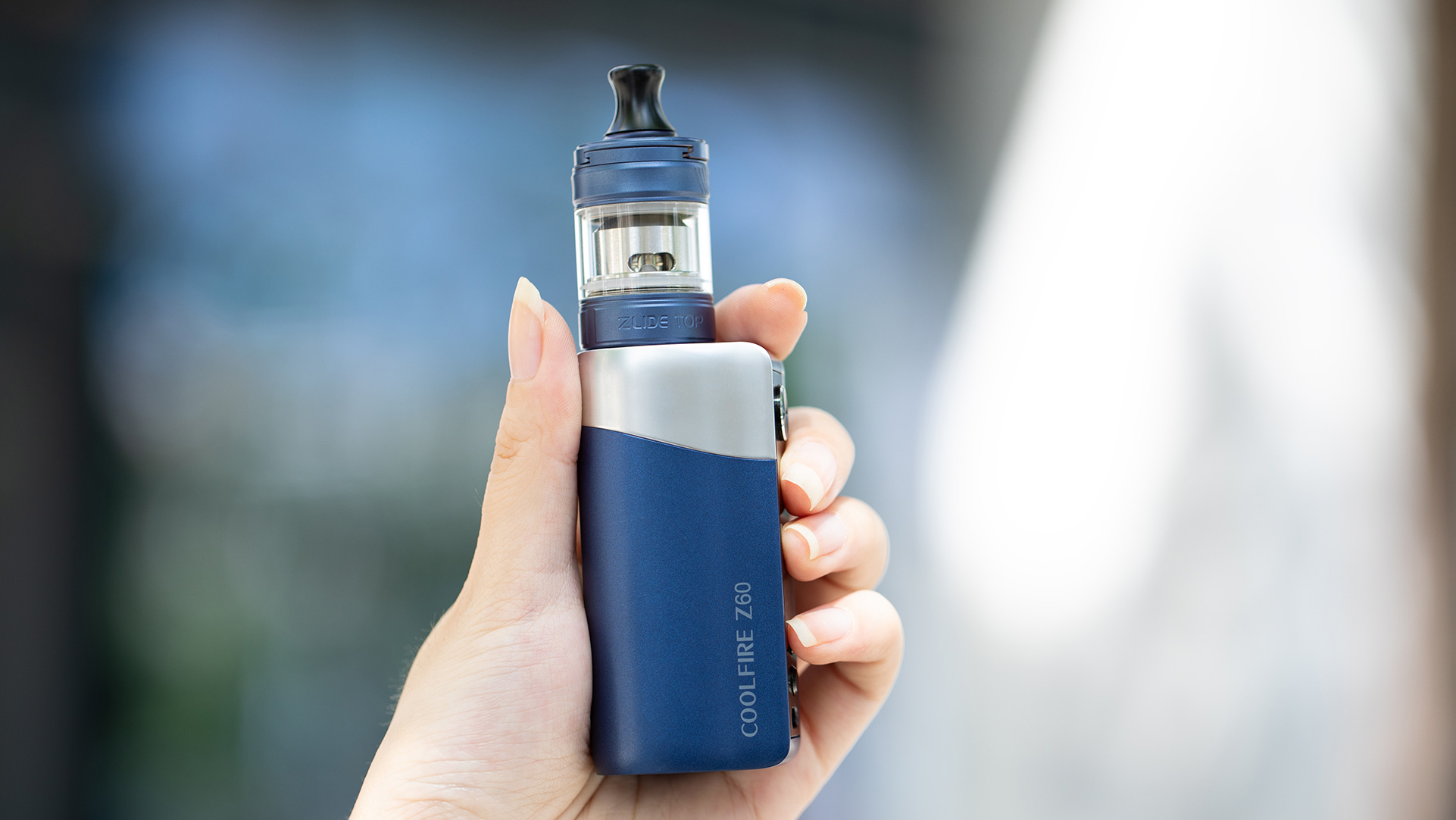 If you've been vaping for a while and are craving a bit more flavor and satisfaction, it might be time to step up to your first vape mod. The Innokin Coolfire Z60 is our newest vape mod, and it offers a blend of power and simplicity that's going to be absolutely perfect for you if you're looking for better performance but don't want your vaping experience to become too complicated.
Powered by an internal 2,500 mAh battery, the Coolfire Z60 reaches a maximum power of 60 watts and works with the full range of Innokin Z coils. Thanks to its built-in Refresh function, the Coolfire Z60 delivers a level of flavor quality that you've never experienced with another vape mod. Between puffs, the Refresh function automatically sends a brief low-power pulse to the atomizer coil to draw in e-liquid and ensure that the wick is completely saturated for the next puff.
What Should a Vape Starter Kit Include?
With those recommendations out of the way, let's discuss the topic that brought you here. What are the things that you can always expect to receive when you buy a vape starter kit?
Vaping Device
The vaping device is always the primary part of any vape kit. It's the thing that supplies power to your tank or pod, and it also provides the interface that allows you to do things like change the voltage or wattage and turn the device on and off. A vaping device also includes built-in protection features – such as monitoring for short circuits and unsafe battery loads – that ensure your safety.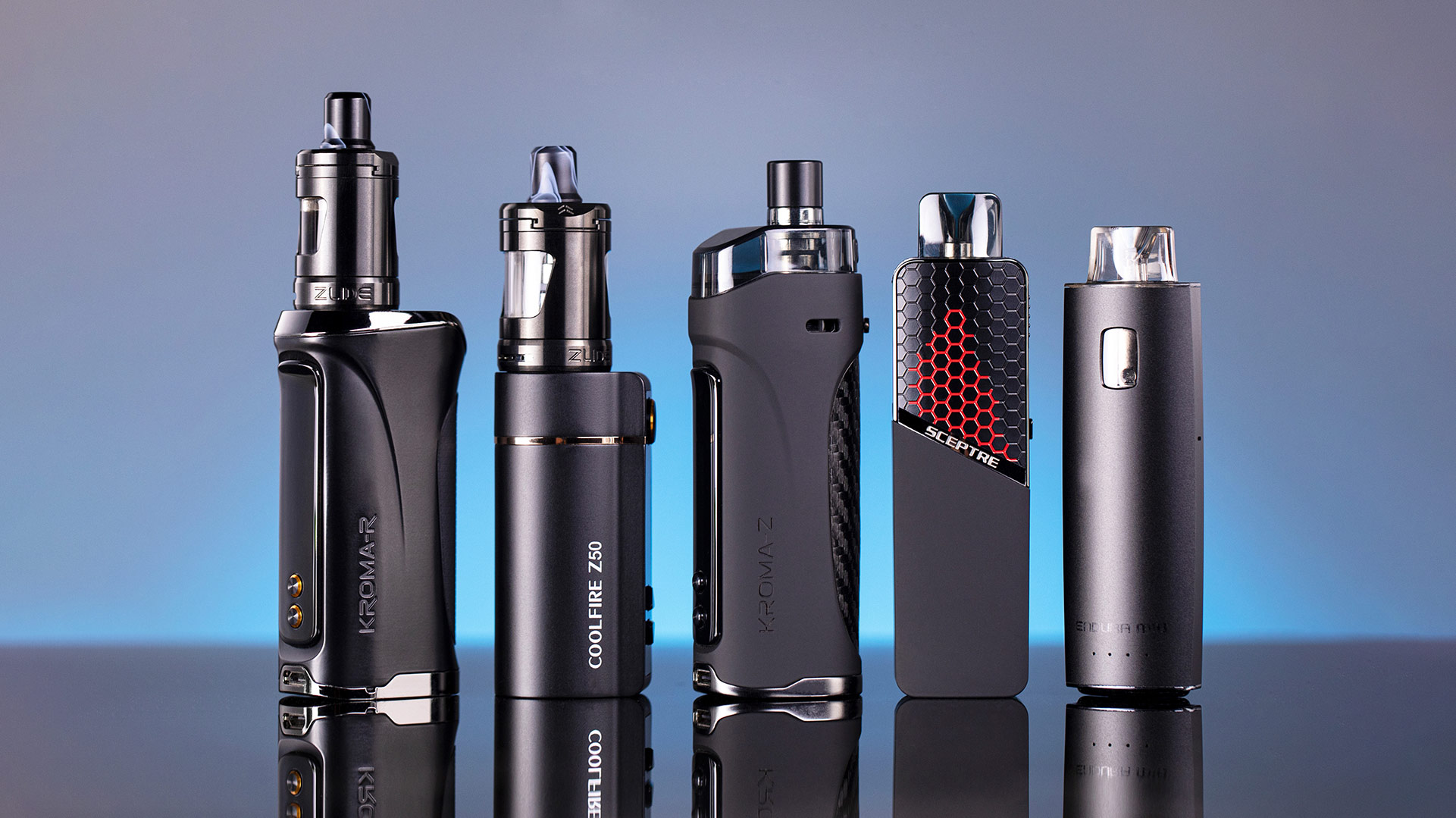 Tank or Pod
Although the device is the most important component of a vape kit, it can't produce vapor unless it's attached to a tank or pod. Although a vape mod with threading at the top can generally work with any vape tank that you connect to it, a vape kit will always include a compatible tank so you can start vaping right away. We always try to pair our vape mods with tanks that highlight the strengths of those mods. A pod system, on the other hand, only works with the pods designed for it – so a pod vaping kit will always include at least one pod.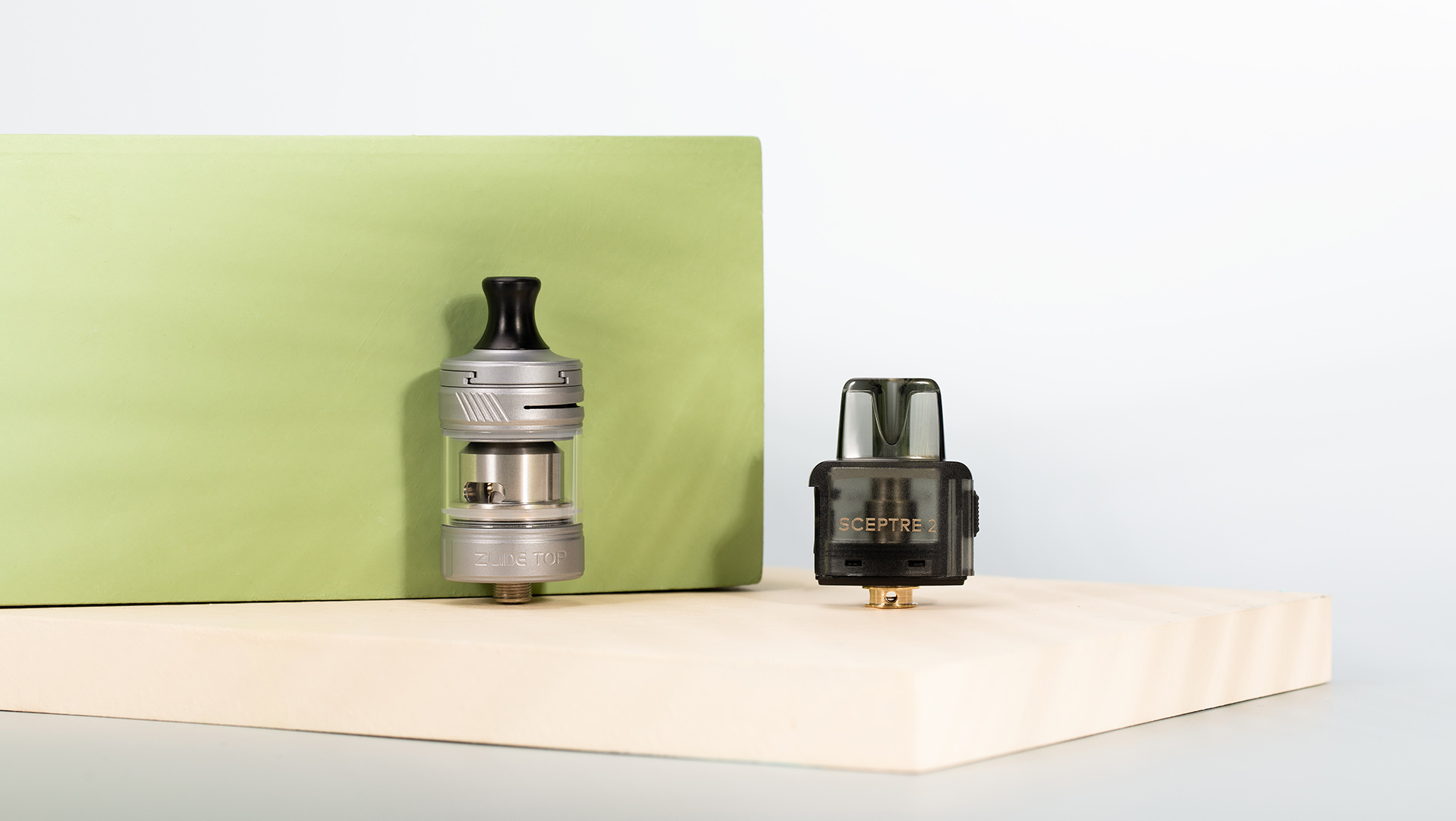 Replacement Coils or Pods
An atomizer coil has a finite life. Eventually, every coil will lose its flavor quality due to heat stress or e-liquid residue. When that happens, you can restore the flavor of your vape kit by replacing the coil or pod. A good vape kit will always include at least one extra coil or pod, ensuring that you can use the kit for several days before you'll need to stock up on replacements.
Charging Cable
A vaping device can't function unless the battery is charged. If you buy a vape kit that uses a removable battery, you can charge the battery in an external charger if you like. Whether the device uses a built-in or removable battery, though, it'll always have a charging port that allows you to charge the battery while it's inside the device. For convenience, a vape kit will include the required charging cable. To charge the device, simply use the cable to connect the device to your computer. Don't charge a vaping device with a wall adapter unless it's included with the vape kit.
Spare Parts
A vape tank has several potential points of failure. A tank has several components that screw together, and rubber gaskets are used at each of those contact points. If a gasket tears or is stretched out of place, your tank may leak. For that reason, it's customary for a vape kit to include a bag of replacement gaskets for the tank. A vape kit may also include an extra glass enclosure for the tank. That way, if you happen to drop your vaping device on a hard surface and break the tank, the problem will be relatively easy to fix.
Instruction Manual and Authenticity Code
When you buy any new electronic device, it's always a good idea to read the instruction manual and learn about the device's functions. You can always expect a vape kit to include a printed instruction manual. In addition, many vape starter kits also include authenticity codes. Counterfeit vaping devices are unfortunately very common, and you can check the authenticity code online to confirm that your vape kit is genuine.
There Are Two Things a Vape Starter Kit May Not Include
Although a vape starter kit includes almost everything that you need to begin vaping, there are two things that a vape kit may not include. To ensure that you can start vaping right away when you receive your first vape kit, make sure that you understand what you're getting with the kit and what you'll need to order separately.
E-Liquid
When you buy a vaping device that uses pre-filled pods, the starter kit may include a pod or two. Refillable vaping devices, however, almost never include e-liquid. The reason is that a refillable device can use any bottled e-liquid on the market. With so many different flavors and nicotine strengths, it would be impossible to choose one vape juice that's a perfect fit for everyone. For that reason, you'll need to buy e-liquid separately when you buy a refillable vape kit.
Battery
Many vape kits have built-in batteries, but vaping devices with removable batteries also exist. If you buy a device designed to use a removable battery, you will most likely need to buy the battery separately. This is another decision that manufacturers have made because of the level of variety in the products available. You might prefer a battery that lasts longer between charges, or you may decide to buy a battery that sacrifices a bit of capacity for a higher maximum discharge rating. The fact that a removable-battery vaping device doesn't include the battery means that you're free to choose the battery that best meets your needs.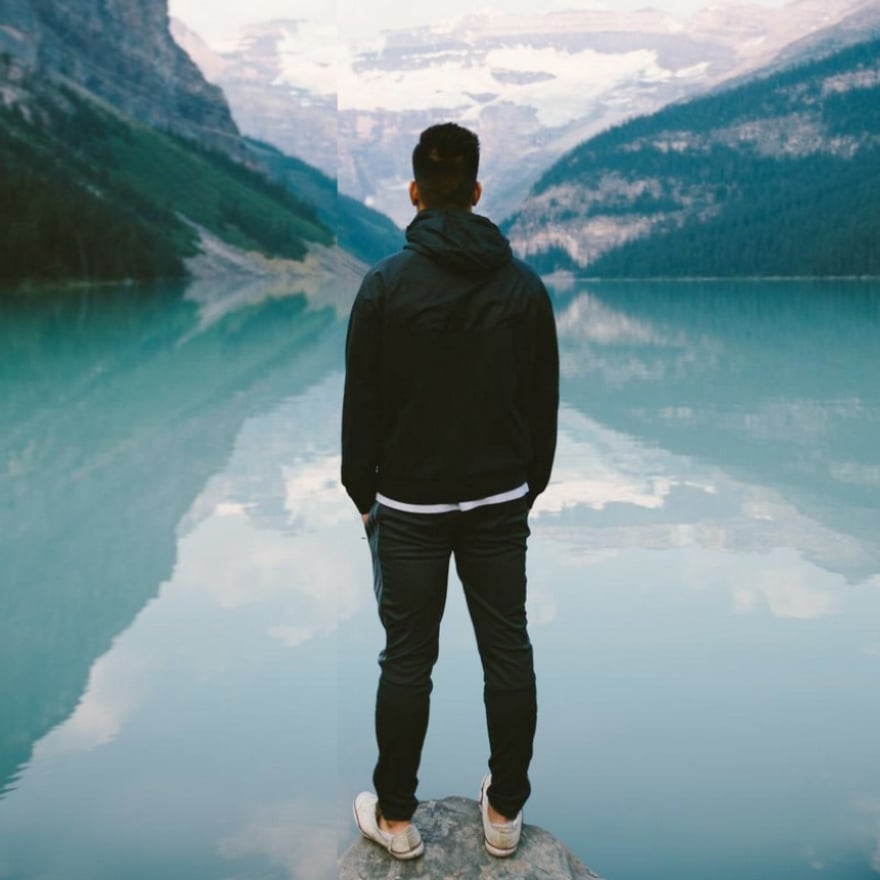 Hey! Hemok here, a vaping enthusiast with a passion for helping people quit smoking. My uncle was diagnosed with lung cancer a few years ago after smoking for more than 40 years. I do understand that quitting smoking isn't only a physical issue but also a mental one. It's just hard to go "cold turkey". I believe that vaping is one of the best solutions to make the switch only if you do it in the right way, and that's why I am here to share :)