Over the last several years, pod vapes have exploded in popularity and have eclipsed traditional vape mods as the most popular rechargeable and refillable vaping devices on the market. There are plenty of reasons for that. Compared to vape mods, pod vapes are smaller, sleeker and easier to use while offering the same level of vapor production and flavor quality. For many people, they're the perfect vaping devices.
There's just one problem, however, with buying a pod vape: There are so many of them – and they all look so different from one another – that choosing just one can be difficult. That's why this buying guide exists. In it, we're going to discuss the best pod vapes in our product range and explain what we're doing here at Innokin to help bring the entire vaping industry forward with our advanced technologies. Whether you're a novice or a seasoned expert, we think you'll find the best pod system for your needs on this list.
Best Pre-Filled or Refillable Pod Vapes: Innokin Klypse, Klypse Zip and Klypse C1
View the Innokin Klypse Zip Now
View the Innokin Klypse C1 Now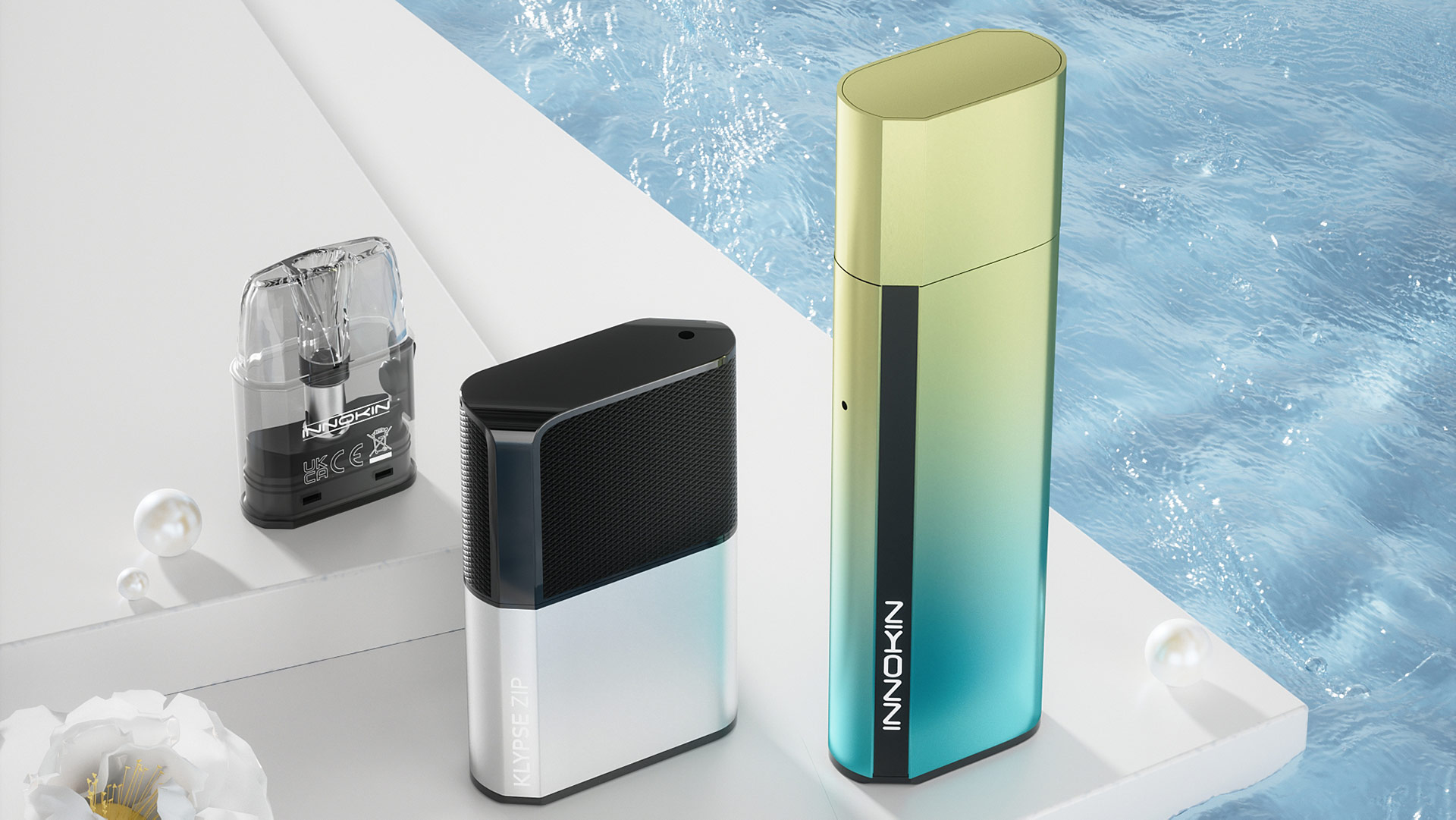 Are you having trouble deciding between a pre-filled or refillable pod system? With the award-winning Innokin Klypse platform, there's no need to limit yourself to one or the other because all Klypse pods are compatible with all three devices. Ranking among the world's most popular pod systems, the Klypse platform offers refillable pods with resistances of 1.2 and 0.8 ohm, so you can choose the pod that fits your needs for vapor warmth and flavor intensity. We also offer a range of 16 pre-filled pods – both with and without nicotine – in delicious flavors like Mango Passion Ice, Classic Tobacco, Cherry Lemonade and more. Whichever device you choose, you'll enjoy the same benefits: simple puff activation, fast USB-C charging and the instant vapor production of a mesh coil.
The fact that the Klypse platform uses interchangeable pods means that you can buy multiple devices if you like, simply bringing your pods from device to device as you go. The original Klypse device has a traditional narrow vape pen shape, while the Klypse Zip looks like a miniature box mod. Choose the device that suits your personal style on that day.
Best Disposable Pod Vape: Innokin Endura S1
View the Innokin Endura S1 Now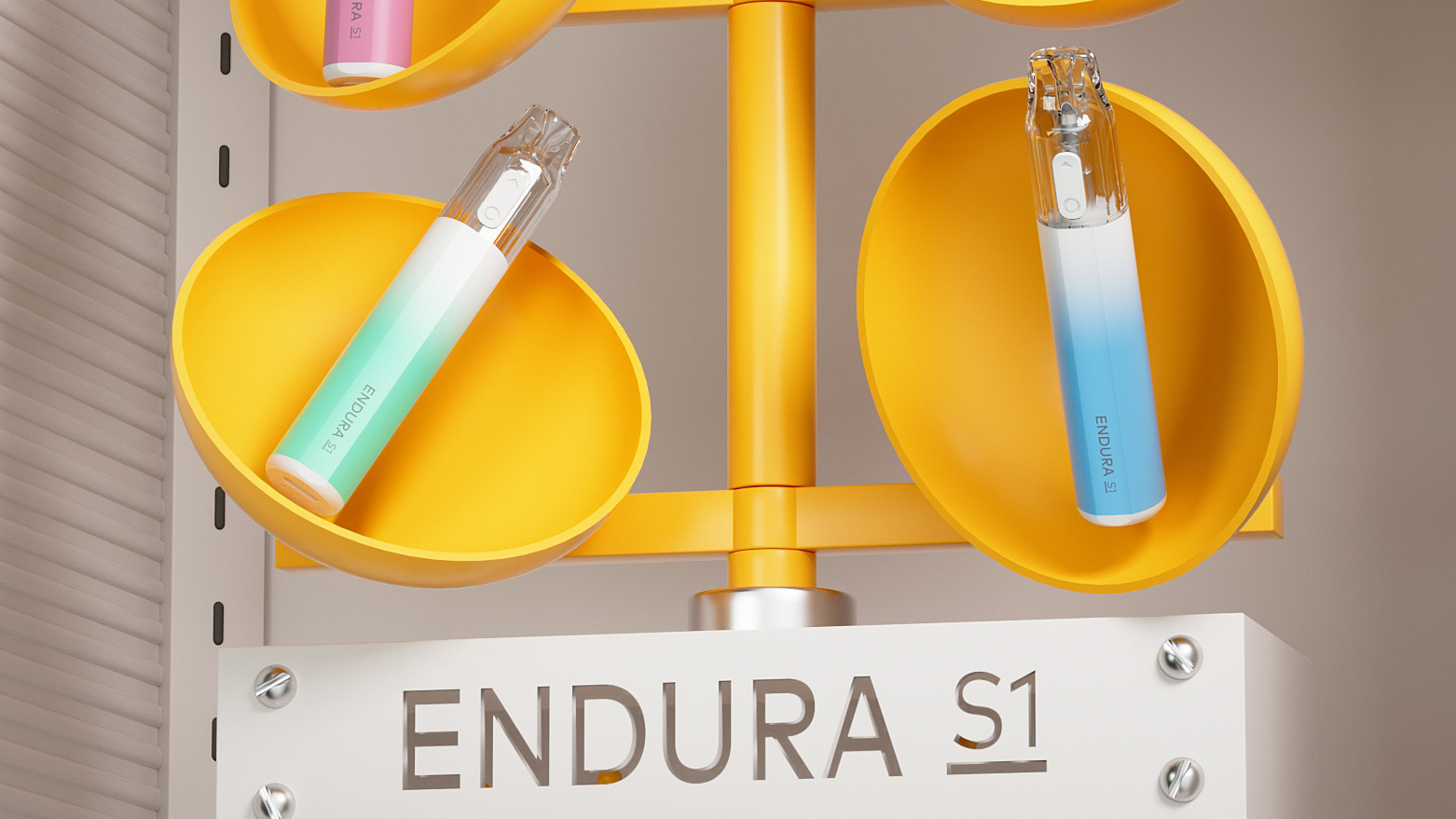 Whether you want to refer to the Innokin Endura S1 as a disposable pod vape or a refillable disposable vape, the fact remains that it's a completely unique product and is the first vaping device of its kind. Traditional disposable vapes aren't designed for refilling, which means that you need to replace a disposable vape when it runs out of e-liquid. That's problematic if you live in a region with regulations that limit the maximum capacity of vaping devices because a disposable vape with a capacity of 2 ml only lasts a day or two. The Innokin Endura S1 is the solution.
The Innokin Endura S1 has a capacity of 2 ml, so it's compliant with the Tobacco Products Directive and other similar regulations. Unlike other disposable vapes, though, it has a refillable pod that allows you to add more vape juice whenever you like. If you want a device that combines a refillable pod with the convenience of a disposable vape, this is it. The Innokin Endura S1 lasts approximately 7,000 puffs before the flavor begins to change. At that point, you can dispose of the device responsibly and replace it with a new one.
Best Pod Vape for Better Performance: Innokin Arcfire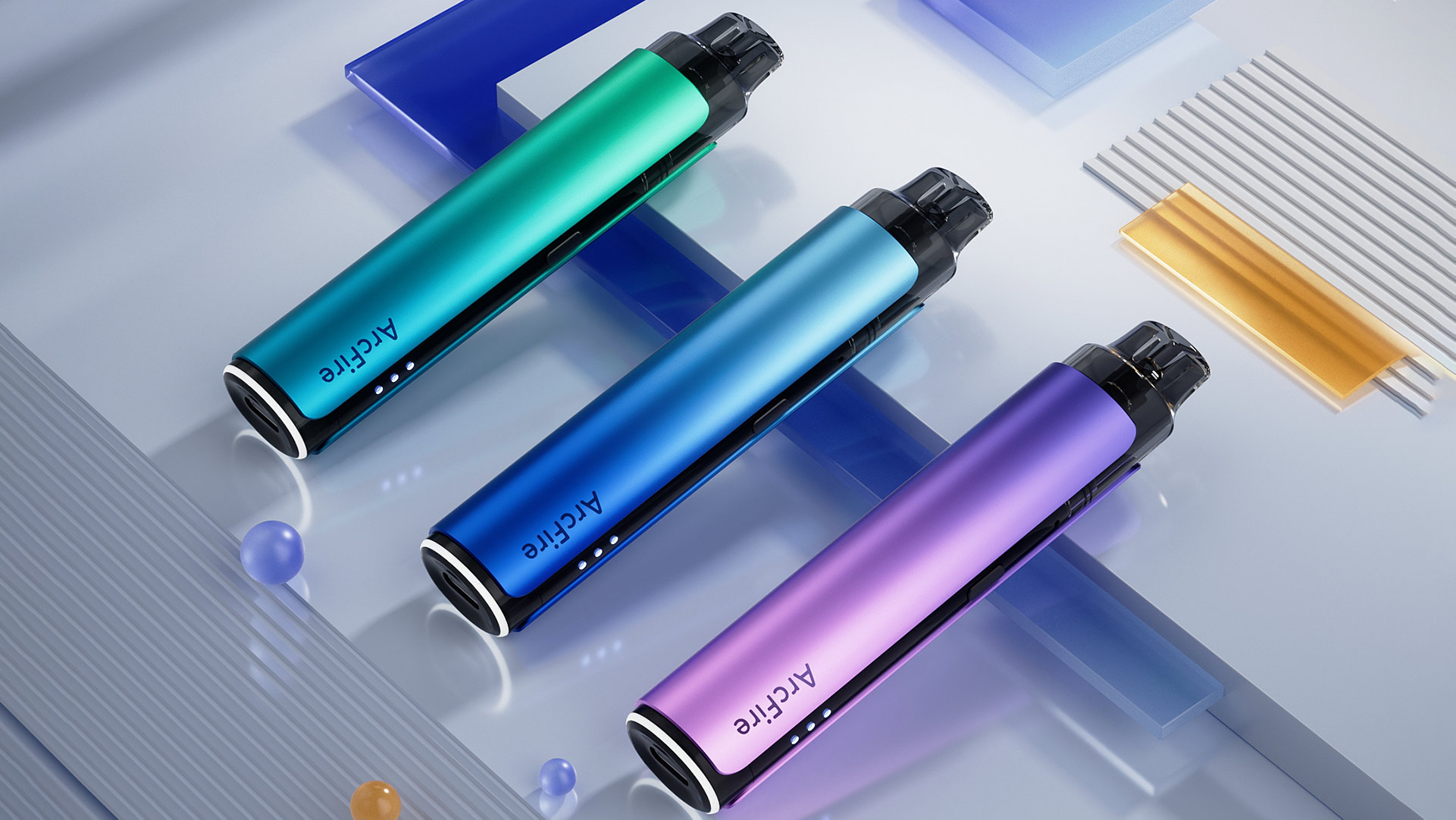 If you want to keep things as simple as possible but need a pod vape that offers better performance, we think you'll love the Innokin Arcfire. Featuring the revolutionary new Arc Coil, the Arcfire offers the best flavor and vapor production that we've ever achieved in a device with a compact vape pen format.
The Innokin Arcfire operates at two different power levels of 10.0 and 14.5 watts, determined by the resistance of the connected pod. Choose the 1.2-ohm pod for a cooler and smoother experience or select the 0.8-ohm pod for bigger clouds – the choice is yours. Either way, you'll love this device's simple puff-based activation and impressive all-day battery life of 750 mAh.
Best Intermediate Pod Vape: Innokin MVP Pod
Although puff-activated pod vapes are simple and fun to use, one shortcoming of puff activation is that when you puff on the device, there's a short delay before it begins producing vapor. With a manual fire button, you'll get bigger clouds because you can hold the fire button before you start inhaling. Until you've tried both activation systems, though, it's impossible to know which one you prefer. That's why the Innokin MVP Pod offers both. Inhale or use the fire button – it's up to you. The MVP Pod has a brushed metal exterior that's beautiful and timeless, and it offers two selectable power levels of 11.0 and 12.5 watts. It's the ultimate step-up device for intermediate vapers who need a little more from their pod vapes.
Best MTL Pod Mod: Innokin Kroma Z
We designed the Innokin Kroma Z from the ground up to be the ultimate premium pod vape for people who prefer the MTL or RDL inhaling styles. If you prefer a vaping device with a tighter draw, you're probably pretty picky about your device's airflow characteristics. That's why we've outfitted the Kroma Z with a dual airflow control system – the first of its kind – that makes it easy for you to achieve your perfect puff. The device has a built-in airflow control slider, and an airflow ring on the bottom of the pod allows for further adjustments. The Kroma Z even includes three different mouthpieces to suit your individual vaping style.
The Innokin Kroma Z has a built-in 3,000 mAh battery to provide all-day vaping power, and the built-in USB-C port allows for fast charging. The Kroma Z works with all Innokin Z coils.
Best Pod Mod for Advanced Vaping: Innokin Sensis
Featuring the vaping industry's best technology in an impressively small and pocketable package, the Innokin Sensis is the best pod mod on the market. With its gently sloped zinc alloy body and soft leather outer wrap, every aspect of the Sensis expresses a sense of style and luxury. It's what's inside the device that really matters, though – and you won't find a more technologically advanced pod vape anywhere.
The Innokin Sensis features a 3,000 mAh internal battery and allows for full wattage control with a maximum power of 40 watts. The most important feature of this device, though, is a completely new vaping mode that you won't find anywhere else. We call it FØ. Placing the Sensis in FØ mode switches its power delivery from Direct Current (DC) to Alternating Current (AC). In this mode, the Sensis outputs power as a customizable waveform that gives you more control than ever over flavor intensity and vapor production. Once you've tried it, you'll never go back.
How to Buy the Best Pod Vape: Buyer's Guide
Since the devices look and perform so differently from one another, it can be hard to narrow your range of choices down to just one device when you look for the best pod vape. In this buyer's guide, we hope we've made the process easier by recommending some specific devices that we think you'll love. If you're still having trouble, you can narrow the selection down a little by choosing the type of device that's right for you. When you shop for a pod system, you'll need to choose between these broad categories.
Pre-Filled vs. Refillable Pod Vapes
Most of the pod vapes that we manufacture at Innokin use refillable pods. However, the Innokin Klypse C1 and Innokin Innobar C1 – which both use pre-filled pods – are exceptions. Pre-filled pod systems are easier to use because they don't require refilling. When a pod runs out of e-liquid, you simply replace it with a new pod. Pre-filled pods tend to cost more over time than refillable pods, though, since you can continue using a refillable pod as long as you're happy with the flavor quality. An additional benefit of refillable pod vapes is that you can use them with any e-liquid flavor and nicotine strength that you like.
Pod Vapes vs. Pod Mods
Traditionally, pod vapes are small devices that are slim and fit comfortably in your pocket for easy transportation. They're also extremely easy to use because they're either puff activated or have limited control options. With a traditional pod system, all that you need to do is charge the battery, fill the pod and enjoy. When you gain experience, though, you may want a new device that offers more power or more configuration options. That's when you're ready to step up to a pod mod. Pod mods are larger and heavier than traditional pod vapes, but they also offer more power, more configuration options and longer-lasting batteries.
Pod Mods vs. Vape Mods
When you're ready to upgrade from a simpler pod system to one that offers more power, you'll need to choose between a pod mod and a vape mod. Both types of vapes offer similar power levels and configuration options. The difference is that a pod mod stores its e-liquid in the same type of drop-in plastic pod that a traditional pod system uses, whereas a vape mod uses a threaded glass tank. Because a vape mod has threading, though, you're free to replace the included tank with a third-party tank. Pod mods, on the other hand, are proprietary devices that typically only work with the pods designed for them.
The Innokin Kroma Z and Innokin Sensis are two rare exceptions to the above rule because they both have 510-thread adapters available that allow them to work with traditional vape tanks. View the Innokin Kroma Z 510 thread adapter or Innokin Sensis 510 thread adapter now.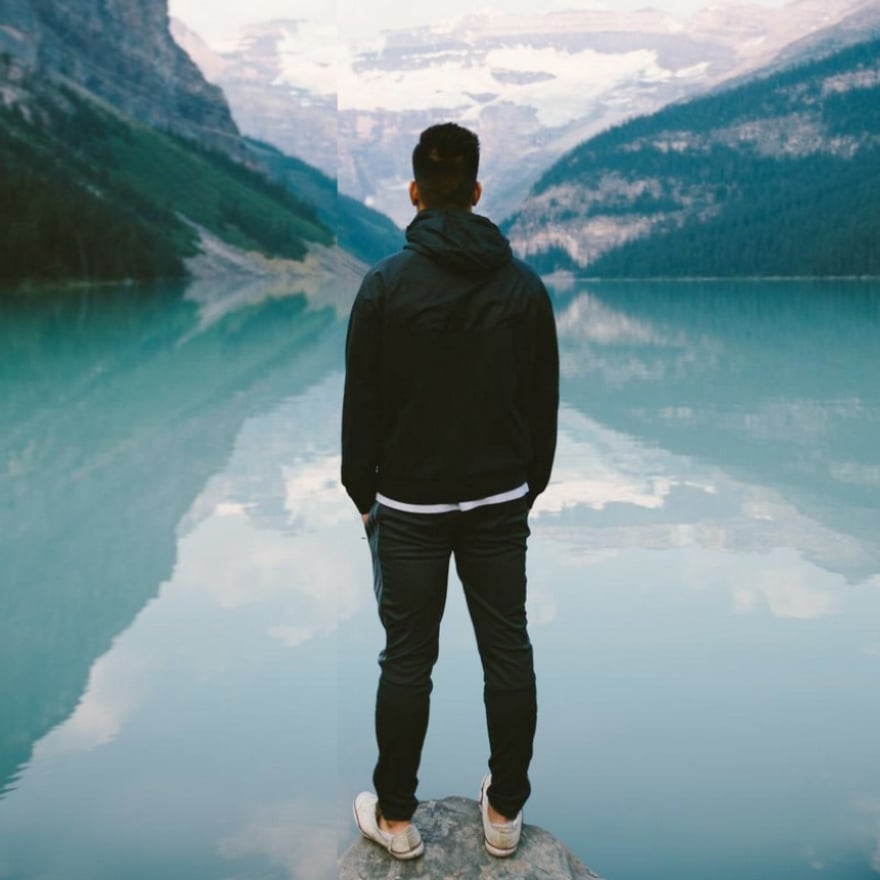 Hey! Hemok here, a vaping enthusiast with a passion for helping people quit smoking. My uncle was diagnosed with lung cancer a few years ago after smoking for more than 40 years. I do understand that quitting smoking isn't only a physical issue but also a mental one. It's just hard to go "cold turkey". I believe that vaping is one of the best solutions to make the switch only if you do it in the right way, and that's why I am here to share :)