So, you've just picked yourself up an Innokin Proton Mini Ajax kit; what next?
First things first have a look at our quick start guide. It has everything you need to know to get started with your Proton Mini.
For first time or general use, follow these instructions:
1. Decide which Ajax Plex3D Matrix Coil you want to use. For a cooler, more controlled vape, give the .35ohm a try. For a warmer, more intense experience, start with the .16ohm coil. For reference, the .16ohm coil comes pre-installed in your Ajax atomizer.
2. Whichever coil you choose, it's time to prime your coil. Priming your coil involves putting a small amount of your choice of e-liquid onto the cotton wick surface of the coil. We recommend one drop of e-liquid per cotton section on the sides of the coil. The top section of the coil should be "painted" with e-liquid alongside the cotton section of the coil. Roughly one drop of e-liquid equivalent is all that is necessary. Be careful not to drip e-liquid straight down the center, as this can cause leakage.
3. Tighten the tank up, close off the airflow control ring found at the bottom of the Ajax completely, and then slide the top cap open to fill your Ajax. Allow the tank to fill slowly and check for air bubbles appearing near the coil- this shows your coil is soaking up e-liquid and will be ready to vape soon. Once filled, allow your tank to sit in this state for a minimum of 5 minutes.
4. You're all set! Turn the Proton Mini on with 3 quick presses of the firing bar and you'll see the screen come to life. You can refer to the quick start guide for a visual guide to the main interfaces. If you chose the .35ohm coil, start at 30W and go up in increments of 1W from there until your desired performance. For the .16ohm coil, start at 50W and go up in increments of 1W until your desired performance.
Still unsure of a few things? Check out some common questions and problems you may encounter so you can be back to vaping in top shape!
FAQs for Ajax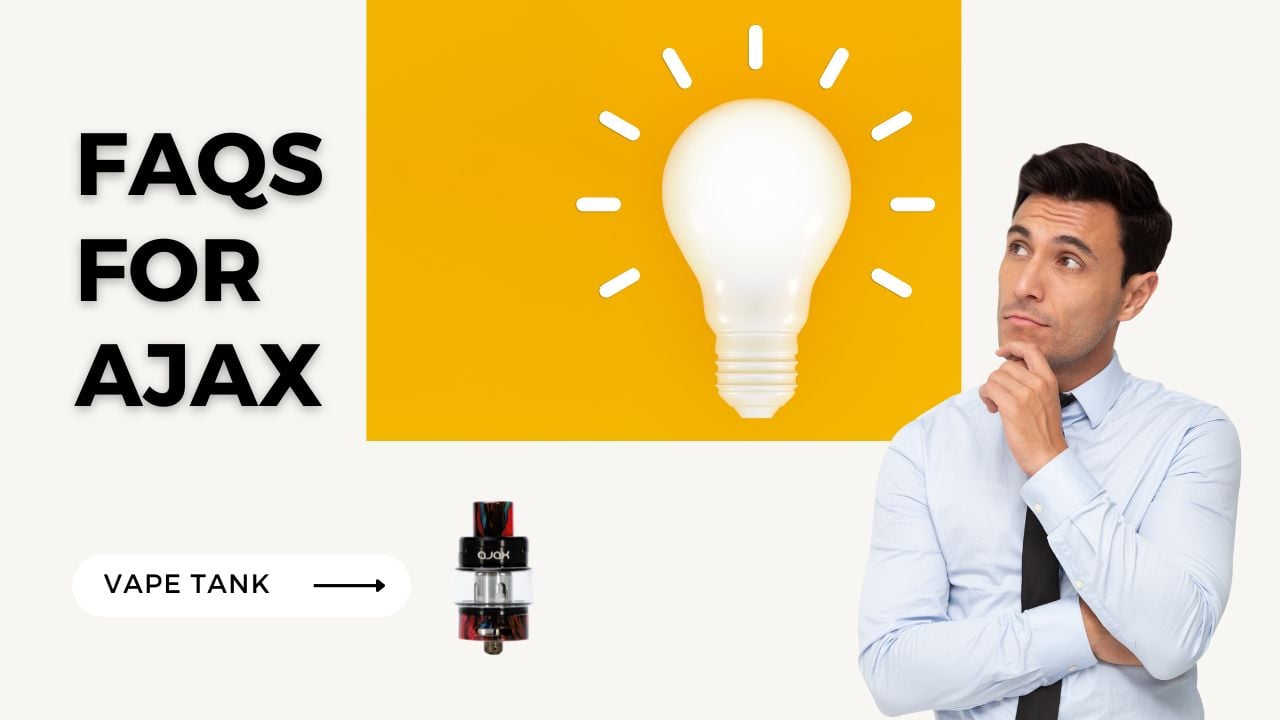 Q: What is the recommended wattage range for Ajax coils?
A: .16ohm: 50-80W; .35ohm: 30-55W.
Q: My new coil tastes burnt or is harsh. Why?
A: High nicotine concentration and some added sweeteners in e-liquid can cause a burnt taste almost immediately. Some flavors such as tobacco and chocolates can taste burnt as well. Try a different e-liquid, lowering your wattage setting, opening up your airflow, or any combination of the three. If all else fails, replace the coil.
Q: My coil is spitting juice into my mouth. How can I prevent this?
A: This most commonly occurs when a coil is flooded. To prevent your coil from flooding, be sure to not "over" prime your coil from step 2, and use at least 50%VG e-liquid. Generally, thicker e-liquid can alleviate the chance of spitting and leaks.
Q: My tank is leaking from the airflow holes. How does this happen?
A: Sometimes, a spitting coil can progress into a leaky coil. Leakage from your airflow holes is a tell-tale sign you likely need to replace your coil. If you replace your coil and still have leaking issues, you may need to replace an o-ring in your Ajax. Check your kit's box; there's a pack of spare o-rings you might need one day!
Q: My Ajax is hot to the touch or to my lips. Is something wrong?
A: No! It's quite normal for the Ajax, and even the Proton Mini itself to heat up a bit when in use. If it's too hot for your comfort, try spacing out your inhales about 15 to 30 seconds apart. You may also want to slightly lower your wattage setting if you find this happening frequently.
FAQs for Proton Mini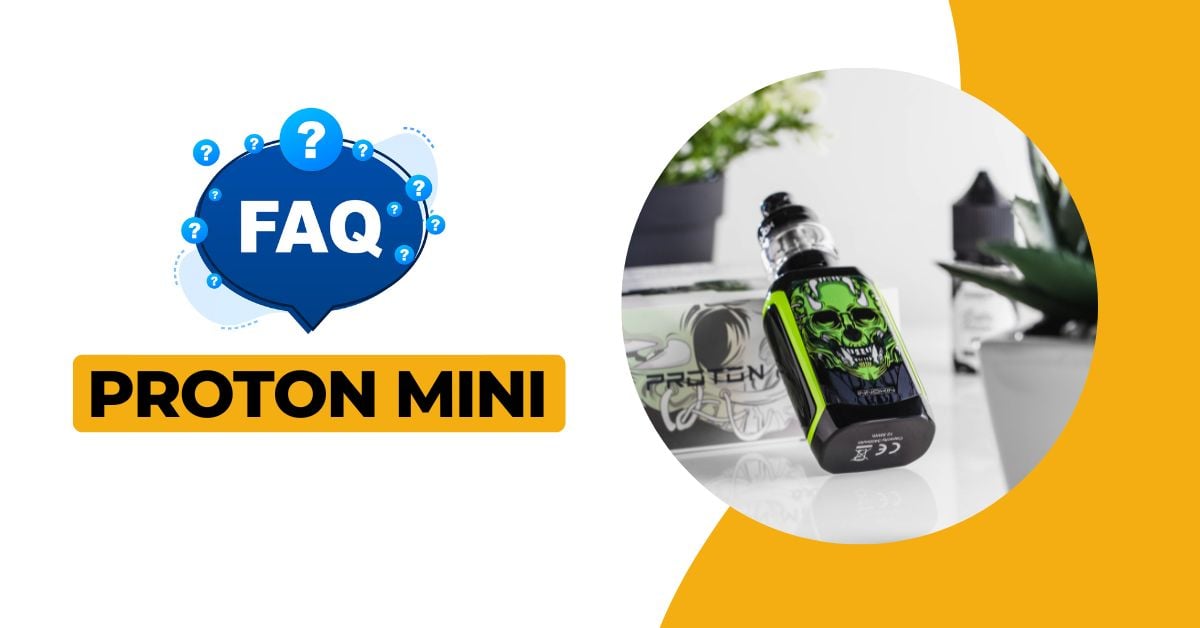 Q: My screen says "Check Atomizer". What's wrong?
A: Your coil may be shorted, damaged, or used to the point where it needs to be replaced. If your coil is brand new, unscrew the Ajax from the Proton Mini and inspect the threads on top of the battery. If you see any dirt, dust, or e-liquid, clean it with a cotton swab and a small amount of isopropyl alcohol.
Q: How do I customize my Proton Mini screensaver?
A: Check out our full instructions here: https://www.innokin.com/proton-mini-software-instructions/
Q: Which mode should I use: wattage, TC, TCR, curve, bypass?
A: For your standard Ajax coils, wattage is everything you need to get started. However, if you'd like a custom touch to your vape, a wattage curve can add that extra personalized touch to your experience. Make sure you stay within the recommended wattage ranges of your preferred Ajax coil. TCR and TC are NOT compatible with Ajax coils. Bypass mode should only be used by advanced users and is not recommended for usage with your Ajax.
Have a bit more of an advanced issue? We've got your back.
My tank is wobbling/seems unsteady when screwing in.
Your 510 connector is loose. This can be fixed by unscrewing the 4 T5 screws found on the top plate of the Proton Mini, removing the plate, and tightening the set screw found on the underside of the 510 connectors. Be warned that this will void your warranty if you are within our 90-day warranty window- contact our support first if you are unsure.
My screen is dim, flickering, or white.
Your screen connector has been damaged or disconnected within the Proton Mini. Contact your vendor for a replacement or our support line for help.
The joystick does not click or refuses to move in a certain direction.
Attempt to clean the stick using a canister of compressed air with a thin nozzle. Blow the air at an angle so that it contacts the outside edge of the joystick.
My Proton Mini will not charge or runs out of battery very quickly.
Try troubleshooting your charging method by testing different USB cables and power adapters. The Proton Mini should be used ONLY with a certified 5V/2A or lower amperage charger. Be gentle when inserting the USB cord into your Proton Mini at all times.
At any time, you can contact us by emailing our support team at support@innokin.com for more assistance. Even if you are outside of our 90-day warranty window, we will be happy to help you troubleshoot your issue as best we can.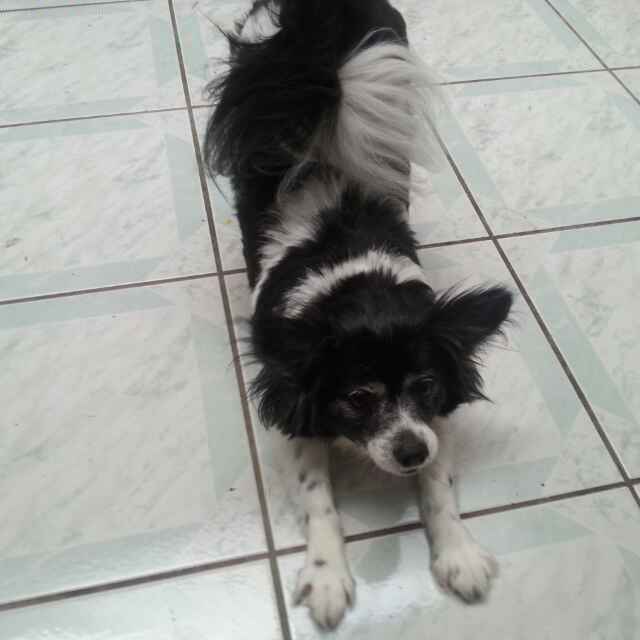 Hey, Joseph here! Vaping enthusiast, nerd, cyclist, dog lover, marketer and 6 years strong at Innokin. If you can't catch me helping out on Reddit or writing on this blog, I'm probably diving deep into a new RPG or looking for a new bike trail to race down. Free me to find me on Reddit @innokin_joseph~