As a new year begins, we want to reflect on 2021 and look at the amazing progress we made in vaping over the past year.
Innokin released a total of eight vaping devices and four tanks over the past twelve months. Today we're going to highlight our favourites, so you can get to know them a little better.
SENSIS – Fourth Generation Vaping
Innokin started the year in style with the release of the Sensis. What made the Sensis so special? It's the very first device to feature 4th generation vaping technology, which harnesses alternating current to dramatically improve coil lifespan and vaping performance.
Three new modes, including Coil+, Refresh and F0 made using alternating current simple and totally customizable. For the first time, vapers could not only enjoy the extended coil life that alternating current provides but also adjust frequency to enhance individual flavours or optimise the performance of a specific coil!
After seeing a huge amount of positive feedback from Sensis users, we knew we were on to something. As a result, we have implemented ACM into other Innokin devices and are committed to developing the technology for years to come.
The Sensis is compatible with our full range of S-coils, but also includes a magnetic 510 connection, making it one of the most versatile pod mods ever made. Shortly after the initial launch, we released the Sensis EZ, which made refilling even easier, using a side-filling PCTG tank.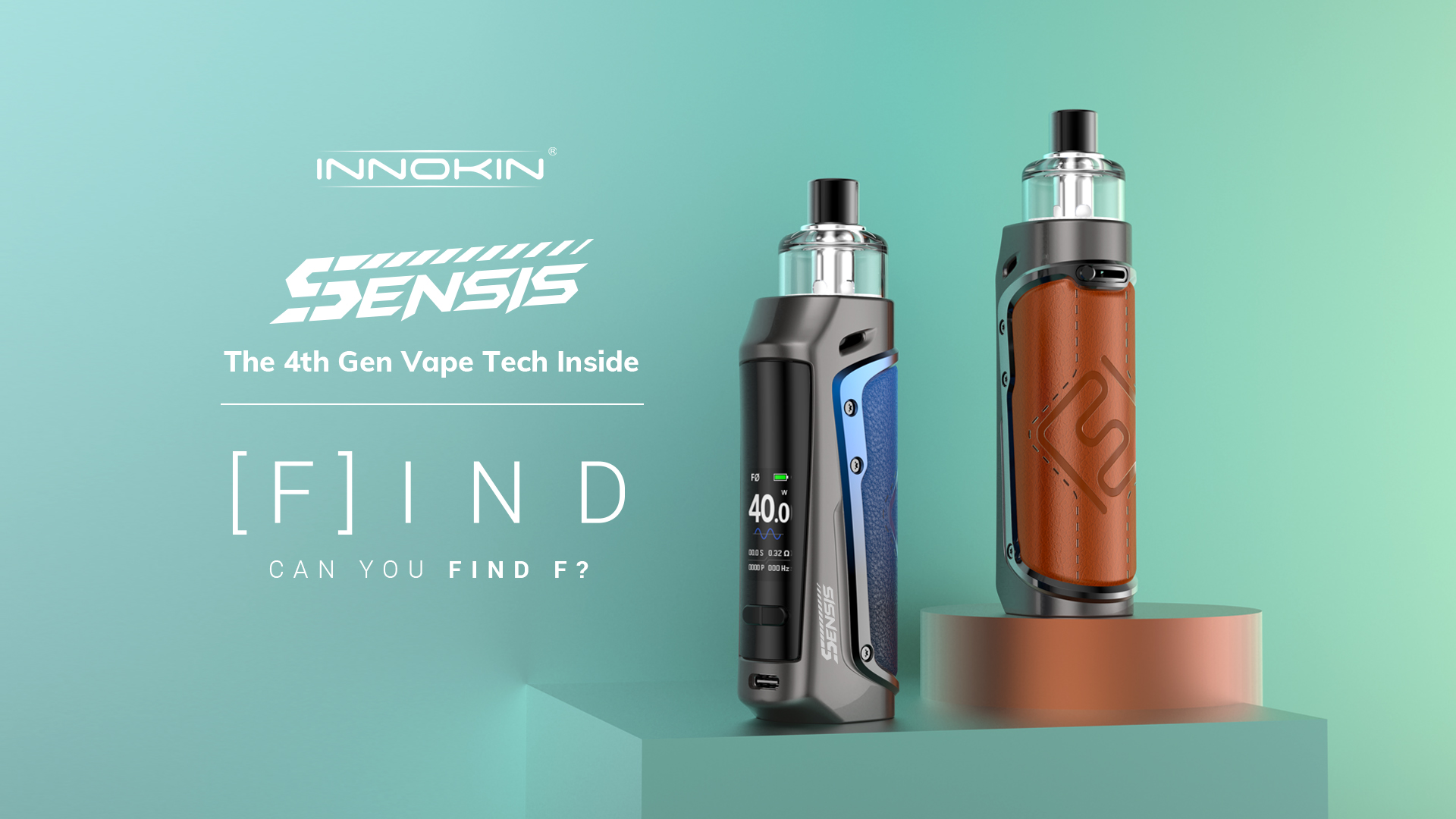 You can learn more about the Sensis here.
ENDURA T22 PRO – Simplicity Created with Vapers in Mind
The Endura T22 Pro was the second device Innokin released in 2021. Our original Endura T22 has been a best-seller for years, and we decided it was time for some upgrades.
The Endura T22 Pro was designed using the same principles as the original model: total ease of use, amazing battery life and Prism coil compatibility.
The T22 Pro was refreshed for 2021 with a larger 3000mAh battery, four levels of simplified power adjustment, USB-C fast charging and an upgraded Prism tank, with sliding top fill.
With these upgrades, we believe the Endura T22 Pro is the ultimate starter kit for transitioning smokers who need a simple device, with reliable coils and more than a day's use on a single charge.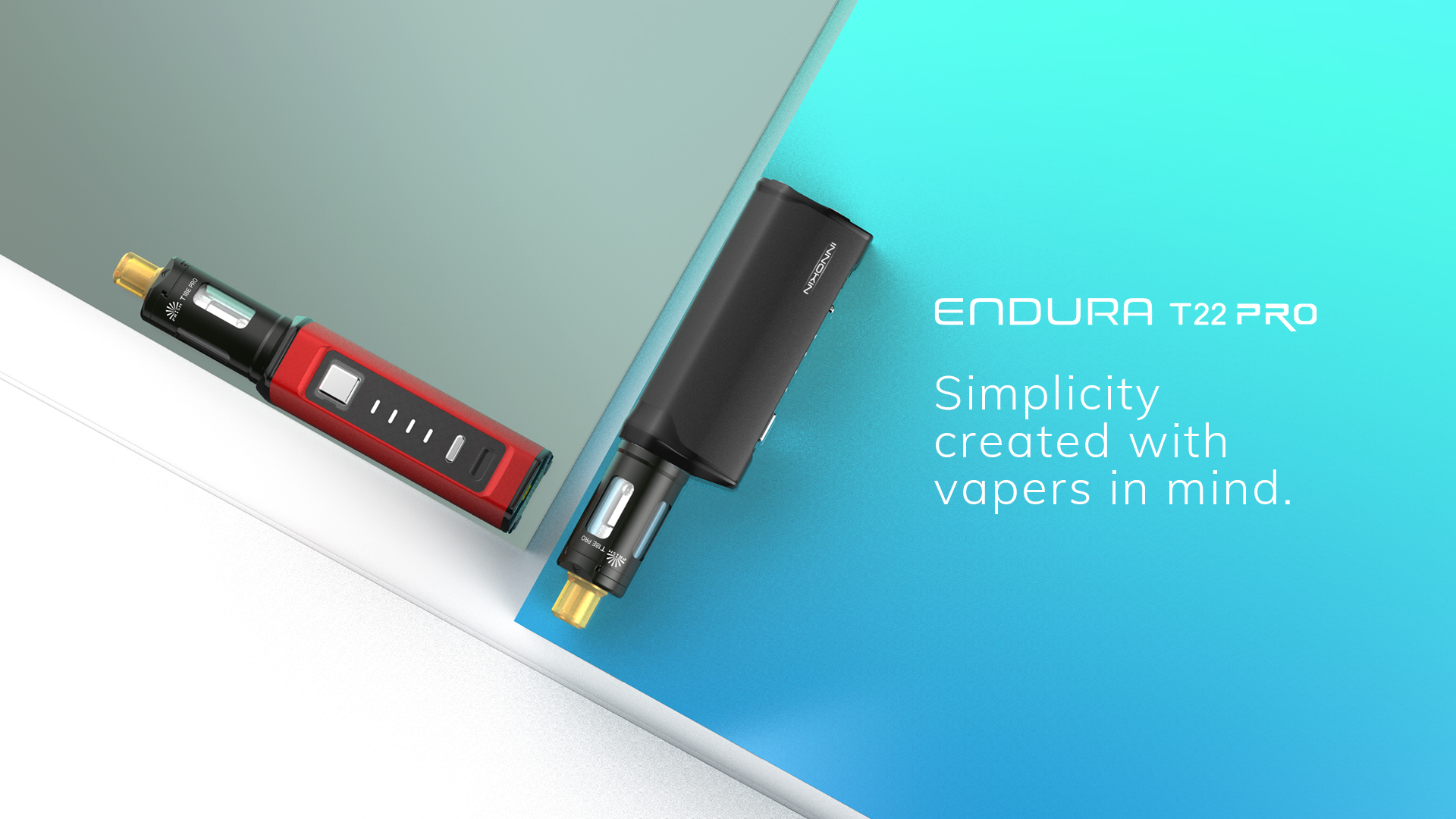 You can learn more about the Endura T22 Pro here.
COOLFIRE Z80 & ZENITH II – Combined Excellence
Our third release of 2021 was the Coolfire Z80 kit, featuring the Zenith II Tank. This kit really exemplifies the theme of our 2021 products, which refresh and upgrade classics.
The Coolfire Z80 was the second Innokin device to feature 4th generation vaping technology and like the Sensis before it, this provides vapers with better coil longevity and more control than ever.
Consumers were asking for a compact 18650 box mod, and we listened. With its zinc alloy chassis and a choice of suede or leather grips, the Coolfire Z80 is one of the most luxurious devices we've ever built. It's no wonder that it was awarded "best box mod" at Vapexpo France!
A great mod deserves to be paired with a great tank. Upgrading our best-selling Zenith was the natural move. We considered consumer feedback of the original Zenith and Zlide tanks to create the Zenith II. With a wider range of airflow options, improved top-fill and increased durability, the Zenith II is truly worthy of being our flagship Z-coil tank, providing unmatched MTL and RDL vaping experiences.
The combination of ACM functionality, premium build quality and Z-coil compatibility makes us incredibly proud of the Coolfire Z80 kit. It's the ideal solution for any low or medium wattage vaper who prefers using external 18650 batteries.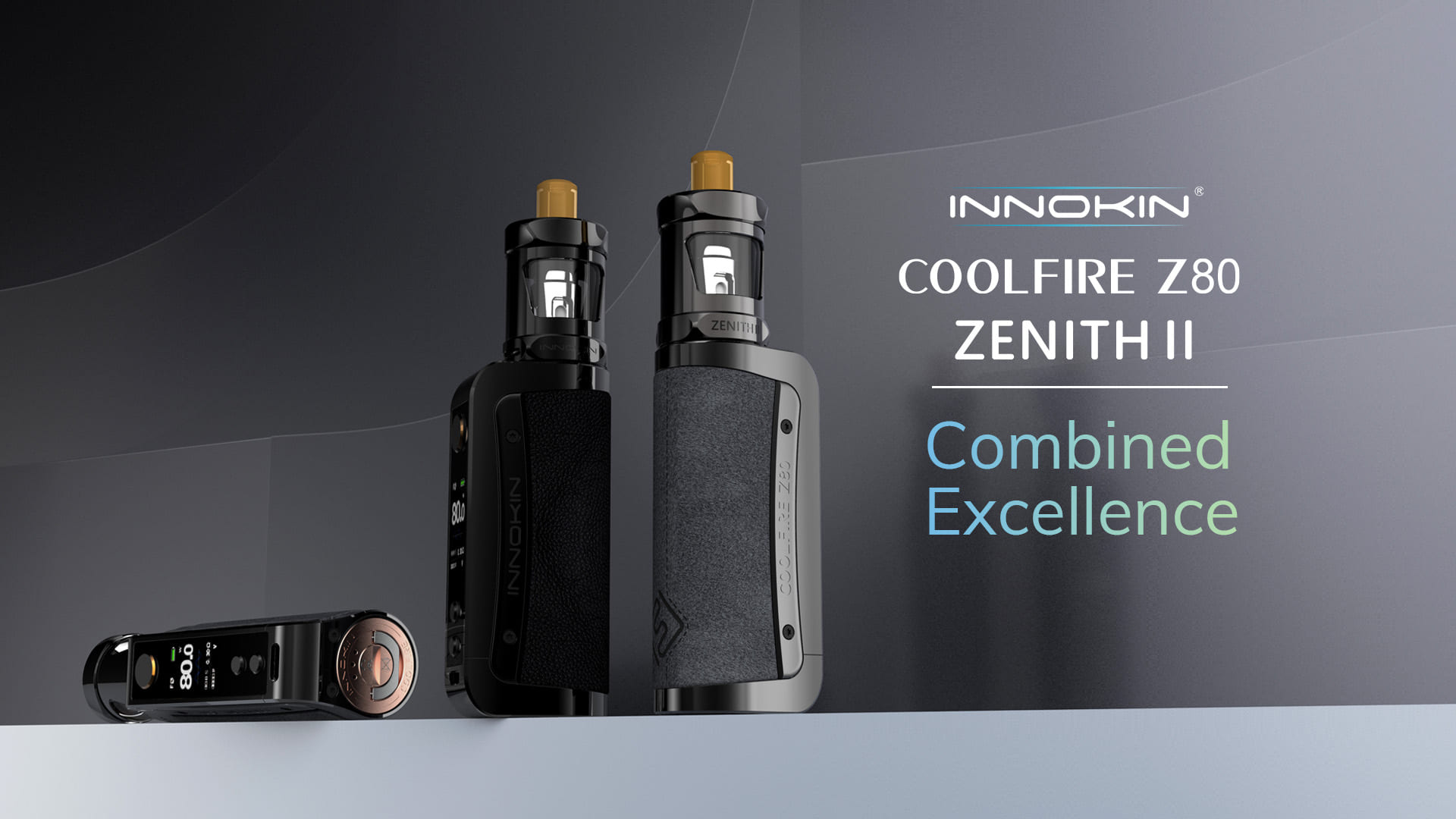 You can learn more about the Coolfire Z80 kit and Zenith II tank here.
GO-Z – Vape On the Go!
The GO-Z was our fourth release of 2021. We wanted to provide vapers with a super-affordable way to try Z-coils in a smaller device. By combining a simple pen-style battery with the new streamlined GO-Z, we achieved this goal!
Despite its small form factor, the GO-Z battery has an excellent 1500mAh capacity, which is more than enough for all-day vaping, when using the 1.6Ohm Z-coil it's designed for.
We wanted the GO-Z to be as simple as possible, but we know adjustability is key, so the GO-Z tank features a simplified airflow control ring, providing a full range of MTL airflow options.
The combination of Z-coil performance, user-friendly design and affordable price point mean the GO-Z is a fantastic starter kit for new vapers who demand the very best in MTL vaping.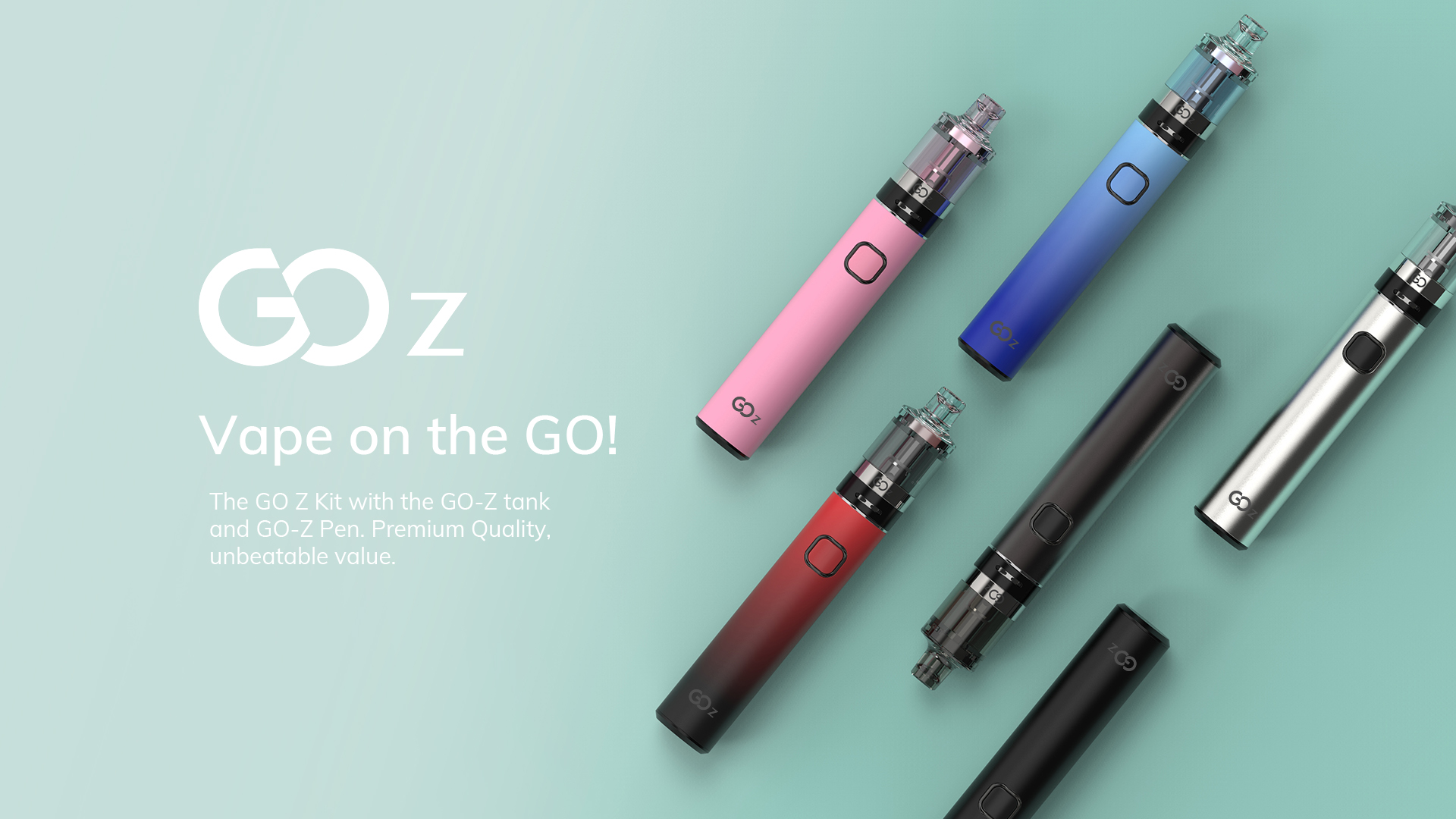 You can learn more about the GO-Z kit here.
ENDURA T18 X – Engineered for Smokers. Loved by Vapers.
The Endura T18 X was next. The original T18 is still one of our all-time bestsellers, over five years after its release!
We approached the T18 X with a philosophy of "if it's not broken, don't fix it", making simple upgrades such as USB-C charging for faster-charging speeds and improved battery protections.
The Endura T18 has earned its place as a staple of the vaping industry, so we kept it simple as ever, with the same precise MTL airflow, Prism coils, simple top fill and one-button operation. We added a variety of new colour options, so you can express your style.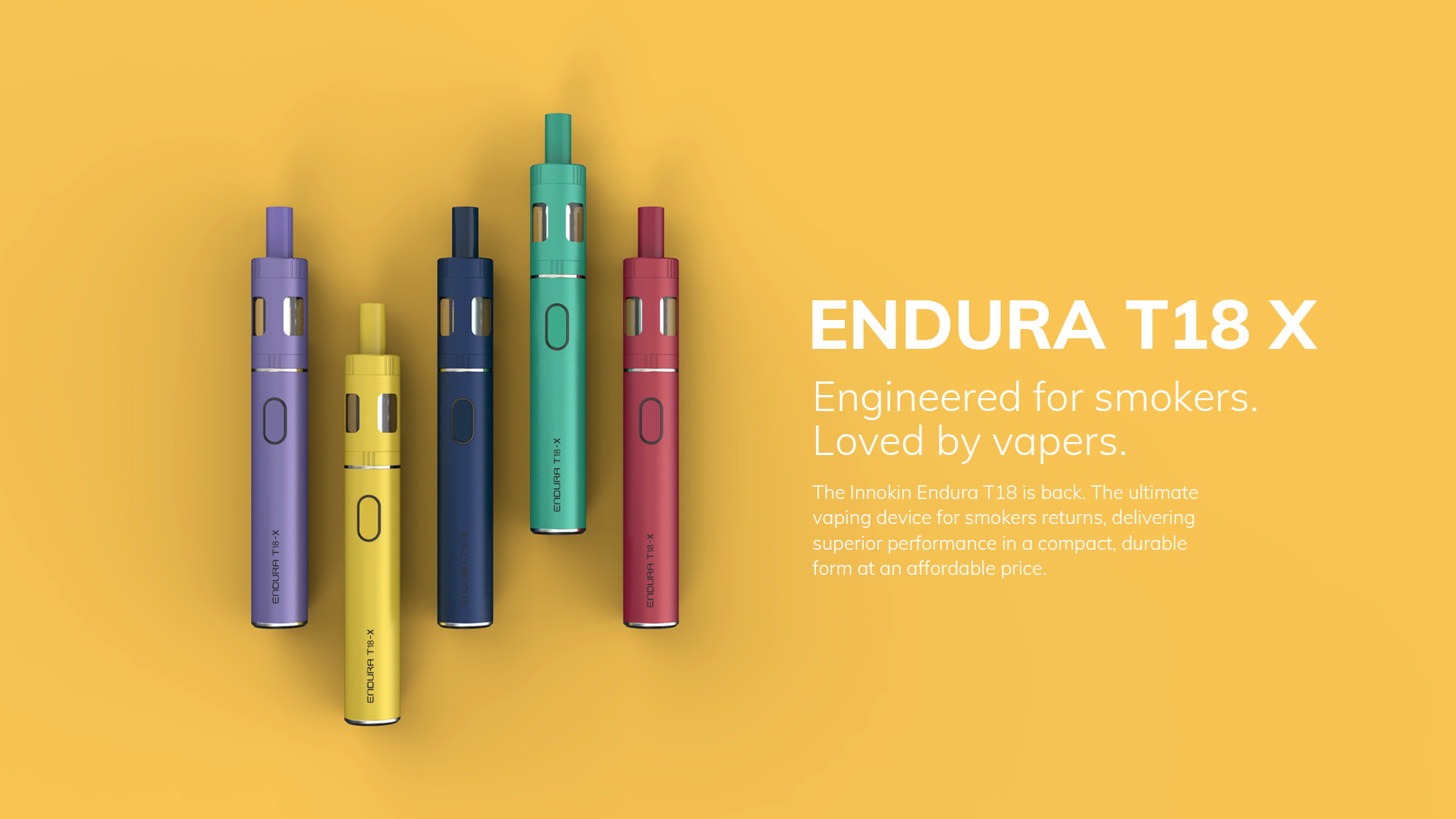 You can learn more about the Endura T18 X here.
MVP POD – Vaping Made Easy
November saw the release of the MVP Pod. We wanted to create an affordable, simple pod device that was easy to use regardless of vaping experience level.
Aimed specifically at transitioning smokers, the MVP Pod has a smooth MTL draw that closely mimics traditional cigarettes, with automatic and manual activation options. Two levels of power adjustment allow new vapers to experiment with different levels of warmth, vapour production and throat hit.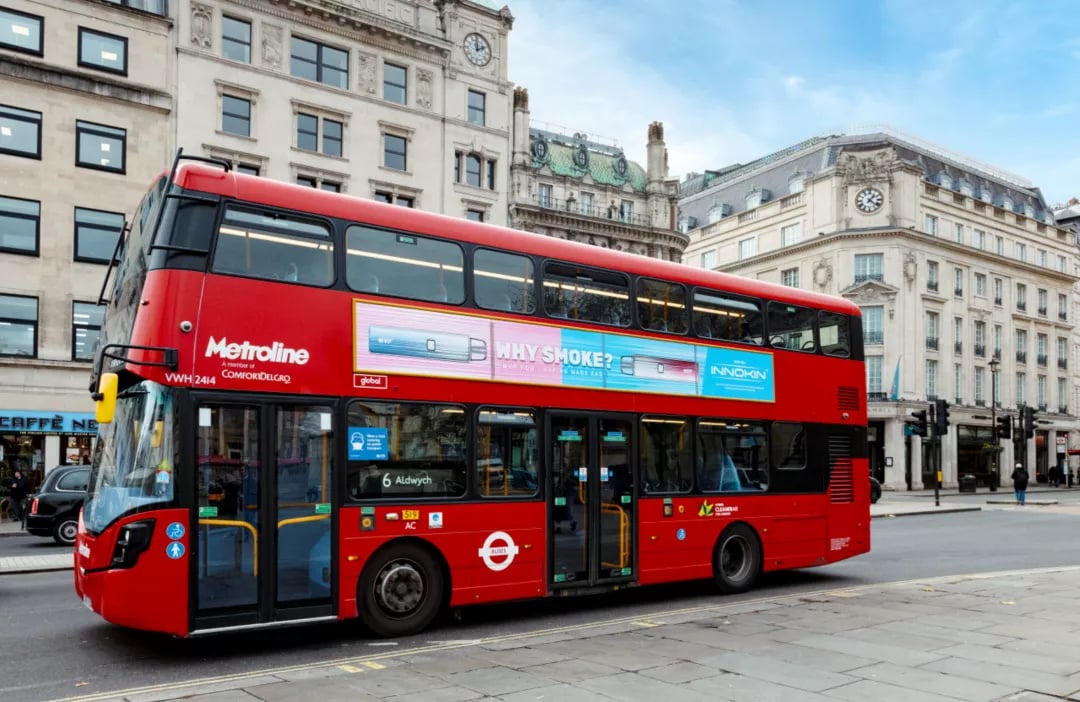 Since MVP Pod is aimed at new vapers, we knew it was important to send the right message and raise awareness for tobacco harm reduction. As the MVP Pod was released, we launched our biggest UK marketing campaign ever: "Why smoke?".
With advertisements on over 500 London buses, mobile city projections and advertising vans travelling through the city during November, we were incredibly proud of the impact that our vaping awareness campaign had!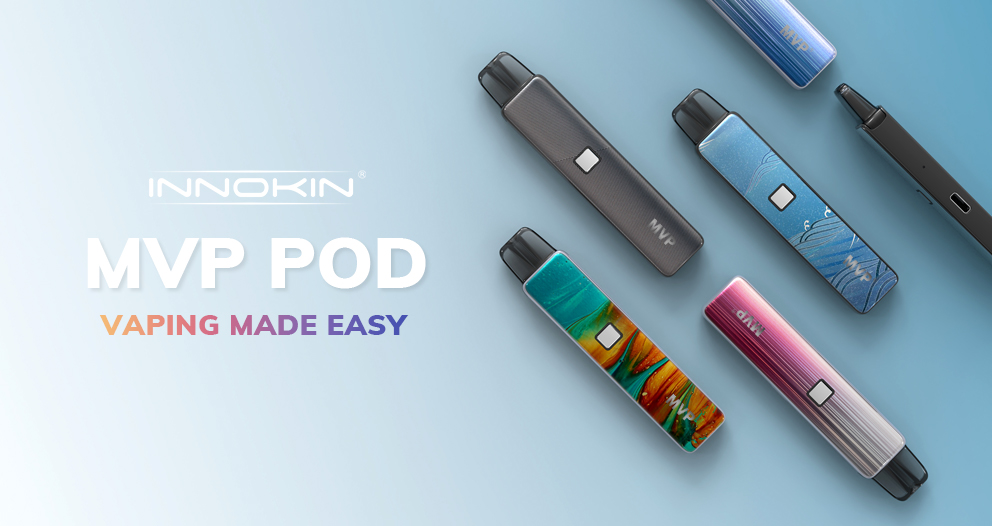 You can learn more about the MVP Pod here.
KROMA 217 & Z-FORCE TANK – Intelligent Performance
Our final release of 2021 combined all the year's innovations and added some new ones. The goal was to create an industry-leading high wattage kit, with brand new coil technology. With this in mind, we designed the Kroma 217 kit, with Z-force tank.
The Kroma 217 took everything you loved about the Kroma R and levelled it up. Premium accent materials, 21700 battery compatibility and 4th generation vaping technology combine for a truly compelling high wattage mod.
It was the Z-force tank that revealed our latest vaping innovation, though. What if you could increase coil wicking efficiency, saturation, flavour intensity and lifespan all at the same time? DuoPrime technology makes this possible.
By implanting a second outer layer of mesh into DuoPrime coils, vaping performance is drastically improved. The outer layer of mesh heats slowly, drawing e-liquid into the core rapidly.
This constant flow of e-liquid results in significant performance gains, allowing you to have a saturated vape every time, with unprecedented coil lifespan. You can even combine DuoPrime technology with Coil+ and Refresh modes for even more performance gains!
We believe DuoPrime is the future of coil technology and the DTL Z-force coils are just the beginning. We can't wait to develop this innovation for future releases.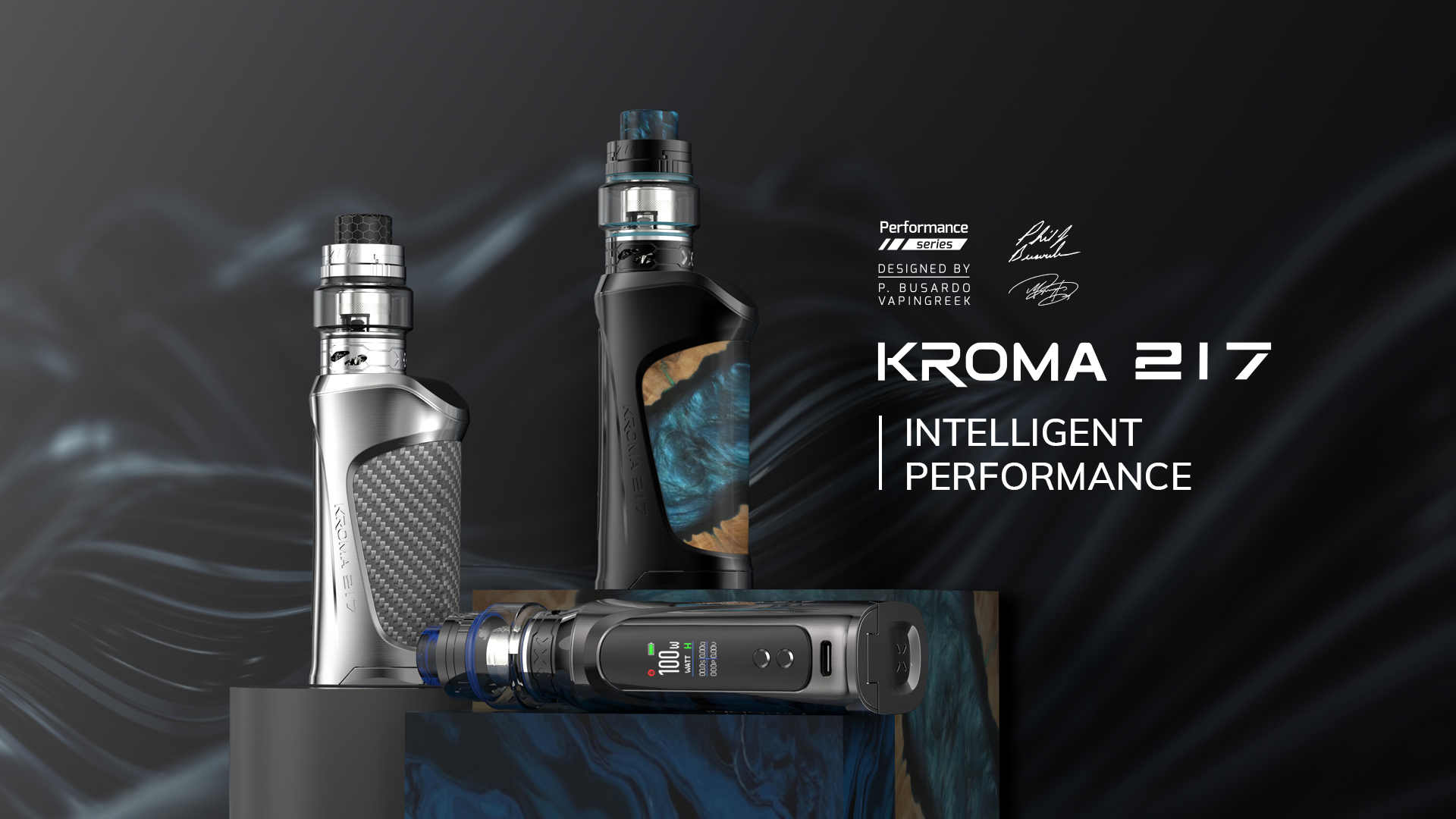 You can learn more about the Kroma 217 kit here.
So there you have it, a review of Innokin's 2021 devices. We hope you have had the chance to try some of these out for yourself!
We are constantly working to improve the vaping experience. As 2022 begins, we look forward to bright ideas and a thriving vaping community. Thanks to everyone who supported Innokin in 2021. Together, we can create a smoke-free world.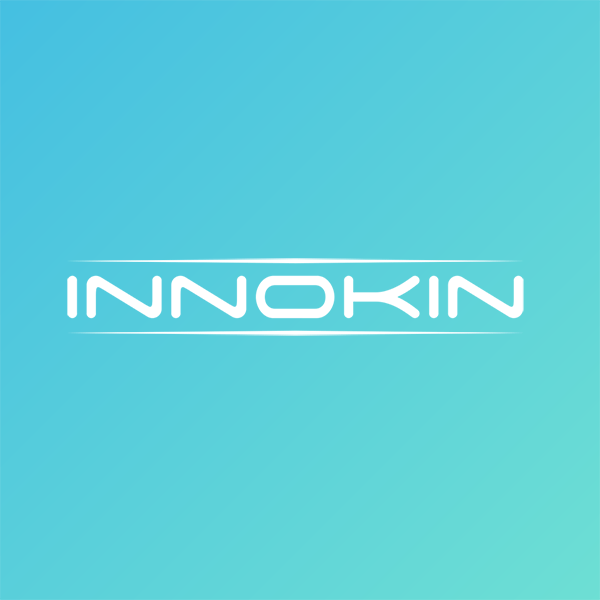 Innokin was founded in 2011, with the goal of combining innovation, design and the highest standards of quality to create the best electronic cigarettes and advanced personal vaporizers in the world.