MTL tanks (mouth-to-lung) come in all shapes and sizes. They are by far the most common types of tanks sold worldwide. They are easy to use and durable. If you're looking for a satisfying nicotine fix, then MTL tanks are what you want. In this article, we talk about the Best MTL Tanks in 2021, covering normal MTL tanks, MTL RTA Tanks and Disposable MTL vape tanks.
What is an MTL tank?
MTL tanks emulate the feeling of smoking a cigarette. Small adjustable air holes alongside the tank let you set a precise airflow. The less air is going into your tank, the closer it mimics the smoking of a cigarette. Ideally, you want to use e-liquid with a mix of 50/50 PG and VG. VG tends to be thicker than PG and isn't necessarily suited to smaller coils in MTL tanks. Make sure you have a good balance to ensure an excellent vape hit.
What is an RDL and DTL tank?
Everyone has a personal preference when it comes to vaping. People may like MTL because it mimics the use of a cigarette. Others may like DTL (Direct-to-Lung), which allows much more airflow and creates those massive clouds people want to make. People who like both styles might prefer RDL (Restricted Direct-Lung), which provides you with control of the airflow similar to MTL but still gives you more clouds and high wattage power like DTL.
Why choose MTL tanks?
MTL tanks are used by millions of people worldwide. Whether you are trying to quit smoking or just enjoy using vaporizers, chances are there is an MTL tank out there for you. Using an MTL tank gives you more control over the amount of vapor inhaled at a much more precise level. The coils used in MTL tanks are made from a single wire. Using a single wire in the coil vaporizes the e-liquid at a much lower rate, allowing for lower consumption of high nicotine e-liquids. There's an infinite amount of e-liquids out there, each with its own nicotine strength. You can use any of them with an MTL tank; just pick your favorite!
So which MTL tank should you choose? Check out these 5 MTL tanks and see which one is best for you.
Ares II MTL RTA Tank
The Ares II is a Rebuildable Tank Atomizer (RTA) within the Ares line of tanks. RTAs are convenient for people who prefer customizing their tanks. The Ares 2 comes with a full range of accessories; two build tools, a screwdriver, pre-built Kanthal coils, loose Kanthal wire, and organic cotton to get you started with building your tank.
The Ares 2 has a unique cross-air flow that runs under the coil, giving you the ability to change the velocity and airflow pattern. Inside the atomizer, you'll find the same flavor bell that condenses vapor, providing a smooth and flavorful mouth-to-lung vape with all the throat hit you need. You'll also find the same e-liquid barriers designed to keep the cotton off the airflow under the coil. The Ares 2 comes in 2mL and 4mL according to TPD restrictions.
People who have just transitioned from smoking to vaping tend to stay away from these tanks as there are more parts to deal with and require more upkeep. However, for those who want complete control of their vaporizer, this is the tank for you!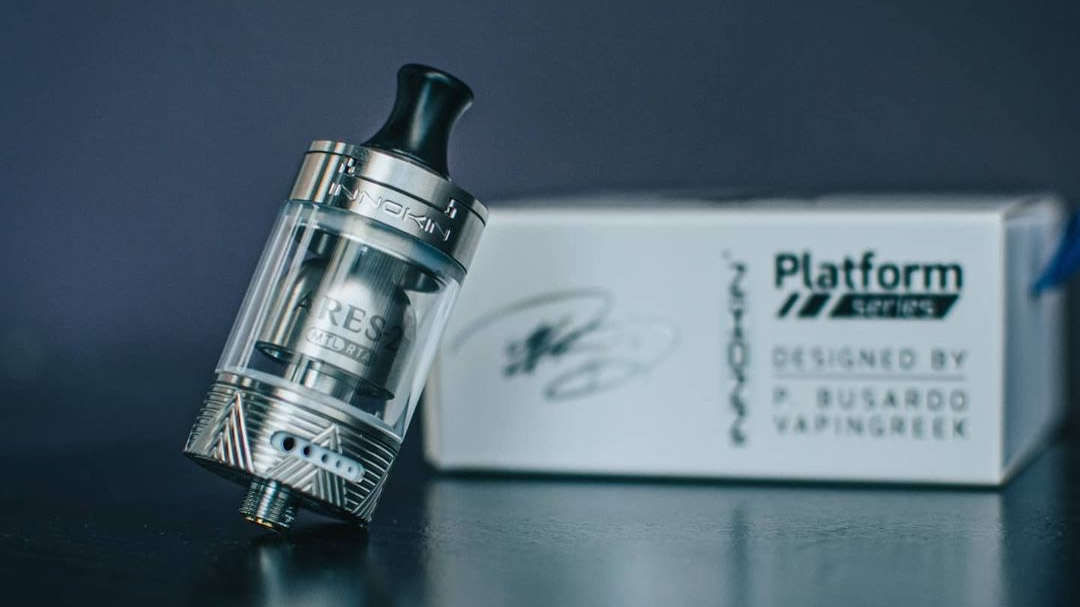 Go S MTL Tank
The Go S is a sleek and stylish tank. It is a refillable 2ml pod-style tank designed for flavor, convenience and affordability. The slide to open top-fill design with a silicone seal to prevent leaking makes it very easy to use. The tank is made from food-grade PCTG plastic which is more durable than glass tanks and comes in 3 colors (Blue, Pink, Black). The Go S is the number one choice for excellent and affordable flavors.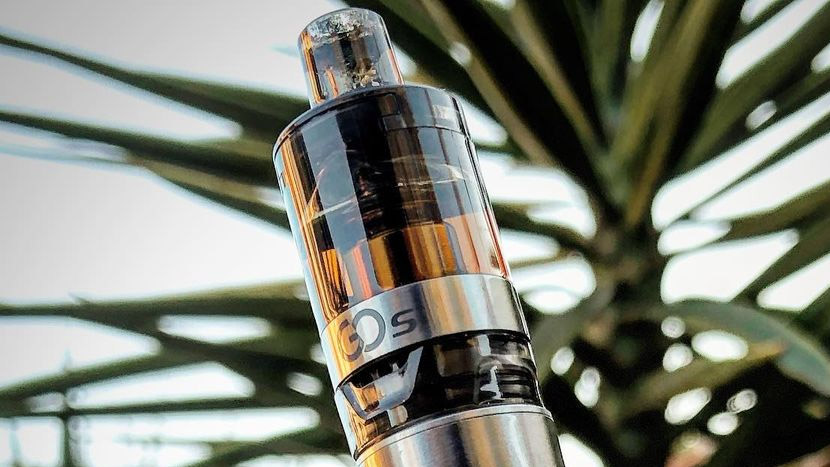 Zlide MTL Tank
Another popular tank is the Zlide tank which released in 2020. It improves certain features from the Zenith Tank and introduces new features as well. The Zlide has won multiple awards. It won the best MTL tank at the Vaping360 awards and came in third for best MTL tank at the ECigClick awards.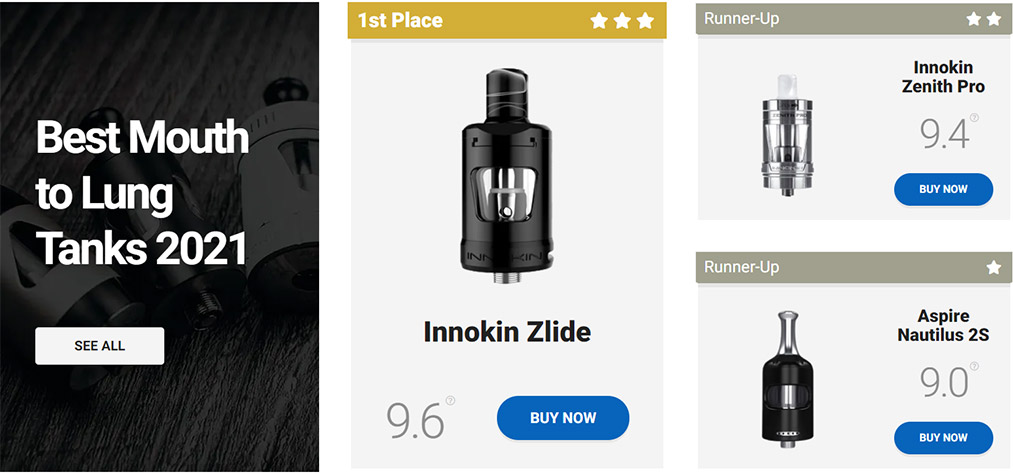 The top cap now has a child-proof design. Removing the mouthpiece allows the top cap to slide open. With the mouthpiece in place, the cap is locked and closed. The e-liquid shutoff has been removed to make the tank more affordable. The tank's size is 2ml, allowing you to take advantage of the easy slide-filling top without the risk of flooding the tank. The Zlide can also be taken apart to clean and replace the glass.
The Zlide is compatible with the entire Z-Coil line and maintains the same easy and clean, replaceable system you've come to love from the Zenith. The Z-Coils come with PLEX3D mesh coil technology, which brings in even more e-liquid for enhanced flavors every time you vape.
The Zlide is yet another tank created in collaboration with Phil Busardo, Dimitris Agrafiotis, and Innokin. We are proud of our collaboration and look forward to working together in the future.
Zenith MTL Tank
The Zenith MTL Tank has been a favorite for many people over the past couple of years. It has won countless awards and is known for its exceptional quality.
The Zenith is a collaboration between Phil Busardo, Dimitris Agrafiotis and Innokin. The tank is an easy to use mouth-to-lung (MTL) replaceable coil-head atomizer. With the Zenith Tank, you can tailor your vaping experience just the way you like.
In 2018 it won Best MTL Tank at the ECigClick awards, Vaping360 awards, and DashVape awards. It came second in overall vape tanks at the GuideToVaping awards and top five overall vape tanks at ElementVape awards.
The Innokin Zenith has proven to be a great MTL tank for vapers. We are incredibly proud knowing this tank has helped people quit smoking and introduced many people to Innokin and the vaping community.
💡 Why do people love the Zenith Tank? Listen to what they say.
Share your own stories with the Zenith tank 🙋
Did you use the Zenith tank? Do you like it? Share your stories in the comment section with everyone who's ready to quit!
Attention: By submitting your personal story, you allow Innokin to share it via its website and social media accounts.
Zenith II MTL/RDL Tank
We saved the best for last. Introducing the brand new Zenith II! The Zenith II is one of the very best tanks out there. We have had so much feedback about how amazing this tank performs.
The top-fill design makes it super easy to refill and prevents any messy spilling. The glass tank is finally replaceable! Removing the glass and cleaning your tank has never been easier. The Zenith II is also compatible with the entire Z-Coil line, which includes MTL and RDL coils. The wide range of airflow on the tank allows for a precise MTL draw and a significant, more dynamic airflow for RDL. The Zenith II is one of the best tanks in the vaping industry! You don't want to miss out on this fantastic tank, go ahead and check it out for yourself.
Final Thoughts
We never forget whom we make our devices for, and we always seek to create the best products. Innokin has proven itself to be a worldwide leader in the vaping industry. Together, we can develop innovative devices and show why vaping is essential to so many people!
Share this article with a smoker you want to encourage to make the switch. (Buttons below👇)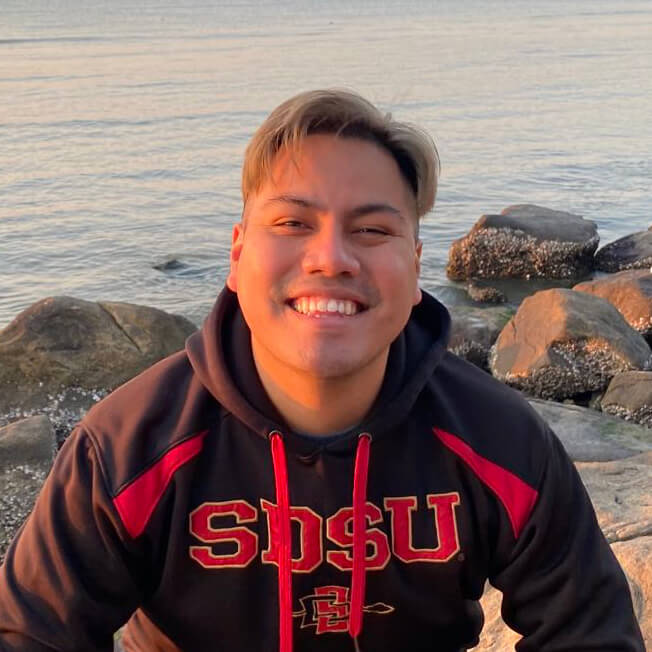 Hey! Tony here, American living abroad in China working for what I think is the best vaping company in the world! I have worked as a content writer and copywriter at Innokin for about half a year. I believe that vaping is essential for people who want to stop smoking. We need to raise awareness of the negative effects smoking causes and inform people that there are better alternatives out there. If you have any questions about Innokin or need general advice just message me at branding@innokin.com.