When do you love a vape product? I mean REALLY love a vape product.
I remember the first vape product I loved. It was the first product I used that allowed me to quit smoking. True love at the time, but now a past distant relationship.
What about now? For me? For you?
Do you love a product when you look at it?
Do you love a product when you use it?
Do you love a product when you work with it? Maintain it? Set it up?
People love things for their own special personal reasons and in their own special personal ways.
When we were designing the Zenith, we had several goals in mind. The obvious one was vape quality. But the other was ease of use. We wanted to create a tank that was going to be your daily driver, and if you were going to drive it daily, it better be easy to use!
This led to the tank you see today, the Zenith. The Zenith also gave birth to the Zlide and the Zenith Pro. Believe me, it is not done having babies yet! I can tell you that I use the Zenith daily. I use it because I enjoy the vape it produces. I use it to not smoke. I use it because I love it.
When I love it the most is not only interesting, but it also tells me that we were successful in the creation and design of this tank. When you use vape gear, unless it's pre-filled or disposable, it will require some amount of maintenance. It is that maintenance you want to make as easy as possible for a more enjoyable vape experience and for a tank you will continue to use and enjoy. With a refillable tank that uses replaceable coils, there are two bits of maintenance you must do over and over.
The first is filling. The second is changing the coil. It is during those two times when I love the Zenith the most. Filling the Zenith is quick, easy, and a joy to do. Twist the cap to expose the fill port, fill it with e-liquid, and twist it back to close. Yes, I love it every time I fill it.
I may love it even more when it comes time to change the coil. As you can imagine, I've changed one or two coils in my time. Coil changing usually involves a bunch of paper towel, e-liquid on your fingers, and a bit of a mess. Not so with the Zenith!
You unscrew the base, pull out the coil by the 510 connection and toss it in the trash, prime another coil, place it back in the tank, screw the base back on, and you are good to go. Not only do you have a fresh coil, but you also have a fresh 510 connection as well. You can do this with no mess, no e-liquid on your fingers, and no need for paper towels.
Yes, I genuinely love the Zenith every time I vape it, every time I fill it, and every time I change the coil.
So how do I love "Z"? Now you know the ways!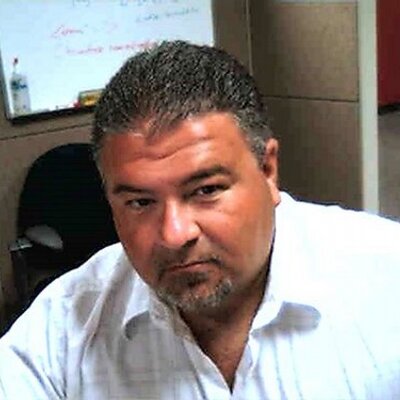 A revolutionist? An advocate? A crusader? No, more like a regular guy with a passion for vaping and for helping others with vaping. That is where it all started and that is where it remains today. It is my goal to lead the adult smoker to tobacco harm reduction from vaping when all other cessation methods fail. To provide quality information that will help make educated decisions as to where people spend their money. To fight the anti-vaping agenda. And now, with the help of Innokin, to assist in the design of easy to use, satisfying products that can help smokers transition to vaping.