An estimated 55 million people use vaping devices globally. The technology has been around since the 1930s, but it wasn't until 2003, in China, that the first mass-produced vaping devices hit the market. Like most major cultural shifts, vaping was slow to catch on. The many advantages of vaping over smoking have been a major driving factor in vaping trends.
Interested in what the future will bring for vaping? Keep reading as we explore the technology behind the movement.
Vaping 101: Why Vaping?
Before we launch into how vaping devices work and the advancements that have come in recent years, let's answer the burning question: Why are vaping devices so popular?
Quit Smoking Aid
Smoking isn't the socially accepted activity it once was. Smoking in public places is heavily restricted in many countries now that second-hand smoke is widely recognized as a danger to public health. People everywhere are escaping the smoking trap and are no longer fooled by the marketing efforts of big tobacco.
Many vapers pick up a vaping device to replace tobacco smoking. Nicotine is what makes smoking so addictive, and vaping offers a way to control the user's nicotine intake, in a familiar way, without inhaling smoke. According to recent data, about 14% of the UK population are smokers. There are now around 2 million fewer smokers in the UK than just ten years ago in 2011. Vaping is the most popular tool used to quit smoking in the UK.
Less Harmful Than Smoking
Everyone knows the considerable health risks of smoking, especially smokers, so we won't get into that here. However, we should say this: Almost all the negative health effects from smoking come from the combustion of tobacco and inhalation of smoke, not from ingesting nicotine.
Studies by independent government researchers suggest that e-cigarettes are 95% less harmful than smoking. Switching from smoking to vaping may dramatically reduce the risk to your health.
Vaping: How Vaping Devices Work
Think of a vaping device as a collection of parts that serve a function. Components vary depending on the model but serve similar functions. These parts can be mixed and matched, modified, and customized in many cases:
Rechargeable lithium battery

Tank or pod

where the e-liquid is stored

Coil

Sensors that monitor and control power to the

coil

Display or LED light indicator

Mouthpiece
The atomizer is activated automatically by inhaling from the mouthpiece in the simplest of systems. More advanced devices have buttons, displays and a whole host of variable settings.
The fundamental principles of vaping have remained generally the same since the first commercially available devices. However, with each new generation of devices come more advanced features and refinements to the user experience. Premium vaping devices use high-quality materials, finishes and advanced chipsets that make them equal parts tech and luxury good.
Beginners Take Note
Vaping isn't super complicated but there are some dos and don'ts that new vapers should be aware of. Read the instructions that come with your vaping device and be considerate when vaping in public or private places.
Vaping responsibly and respectfully is a big part of vaping culture. From the first day you receive your vaping kit, you join an ever-growing group of like-minded individuals. Online vaping communities are a great way to meet other people going through the same transition from smoking. You can ask questions, share recommendations, or discuss the latest products in our Facebook group, for example.
Tech Savvy Vapers: Choose Your

Device
At Innokin we take the quality, reliability, and technological innovation of our devices seriously. We offer a wide range of devices, suited to every need and taste imaginable. Whether you are a seasoned vaper or buying your first device, we know there's an Innokin product for you.
Innokin Sensis Pod Mod Kit
The Innokin Sensis is the first 4th-Generation Vape device to be released. Our engineers worked tirelessly on its design and technology.
The Sensis has it all: compact, powerful, innovative and simple to use.
The SENSIS is the first vaping device with alternating current mode (ACM). Inspired by the great inventor Nikola Tesla (inventor of the AC motor among other important discoveries), the Sensis gives the user ultimate control over frequency and wattage output.
This new vaping innovation improves flavour and extends coil life. The resulting personalized vaping experience gives the user more control than ever before, with fine-tuning of wavelengths. The new system also increases power efficiency, giving the device longer use on a single charge.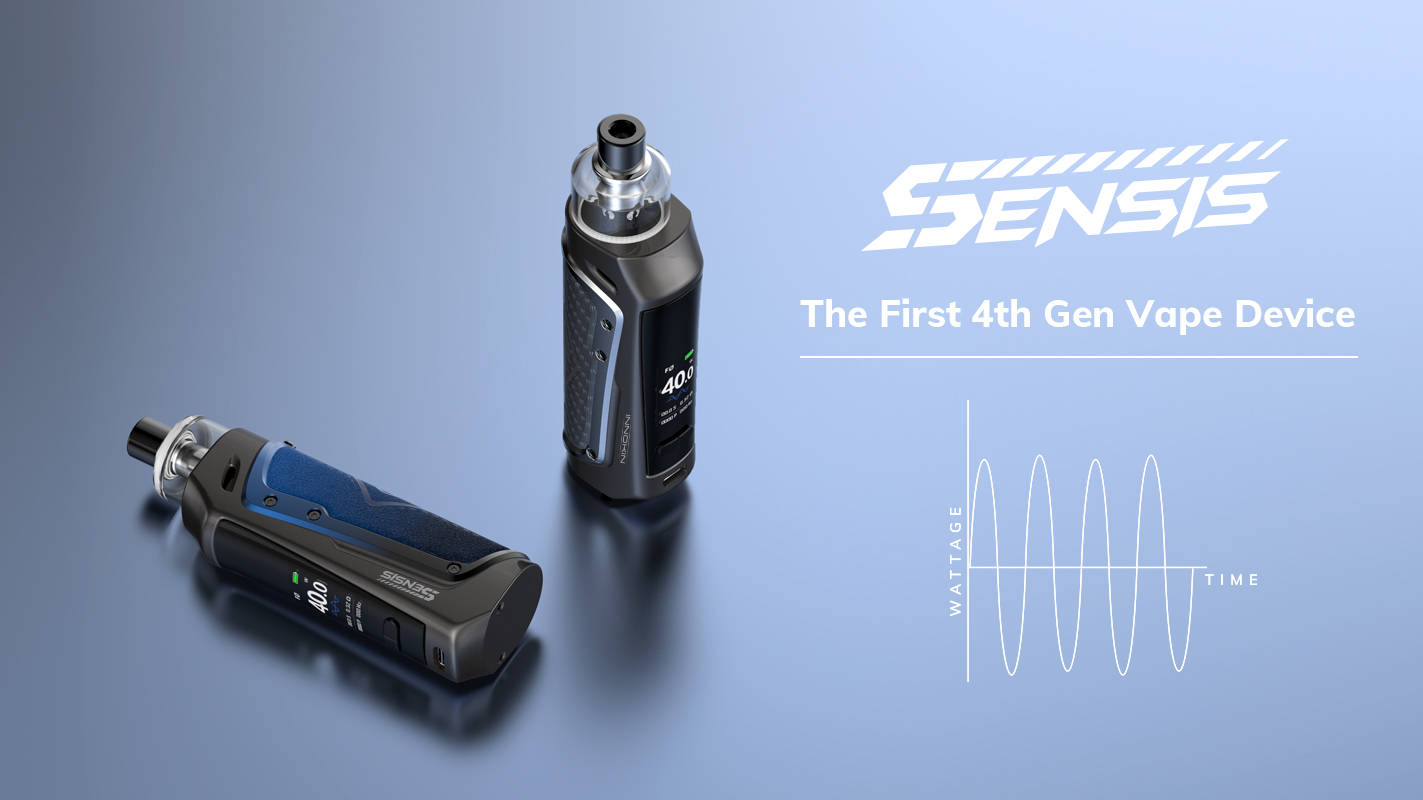 Endura T18II Starter Kit
The Endura T18II is our take on the traditional pen style vaping device. Equipped with a 1300mAh built-in battery, adjustable airflow and simple variable power, the Endura T18II is a perfect introduction to vaping. Compatible with Prism series coils, this device is designed for a smooth, tight draw, which closely mimics a traditional cigarette and enhances the flavour of your e-liquid.
The large 1300mAh built-in battery ensures all-day battery life when used in conjunction with medium to high strength nicotine e-liquids. This is the ideal device for transitioning smokers, who want a streamlined experience.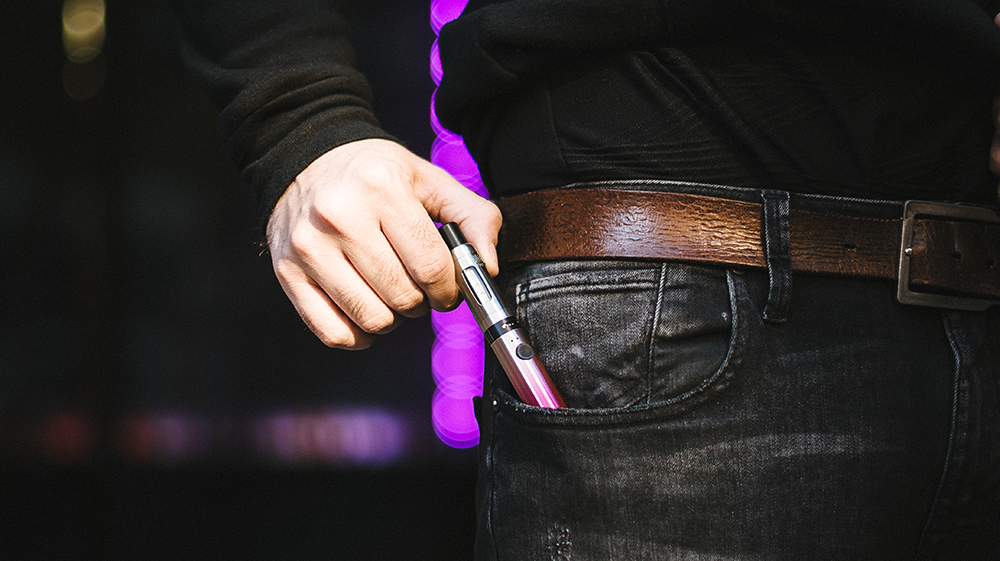 Kroma R Zlide Starter Kit
The Kroma R Zlide is a premium kit. When you hold it, one word comes to mind – quality. Featuring textured grips and a robust zinc-alloy body, the Kroma R Zlide is sure to please the most demanding vaping enthusiast.
The Kroma R is packed with features, including instant power delivery, an LED display and incredible battery efficiency. Full wattage adjustment is available from 6-80W.
The Kroma R is paired with the award-winning Zlide tank. This premium tank features stainless steel and glass construction, 2ml e-liquid capacity and full compatibility with all Innokin Z-coils. Filling the tank, replacing coils, and cleaning the device is user friendly, making the Kroma R a great choice for new and advanced vapers.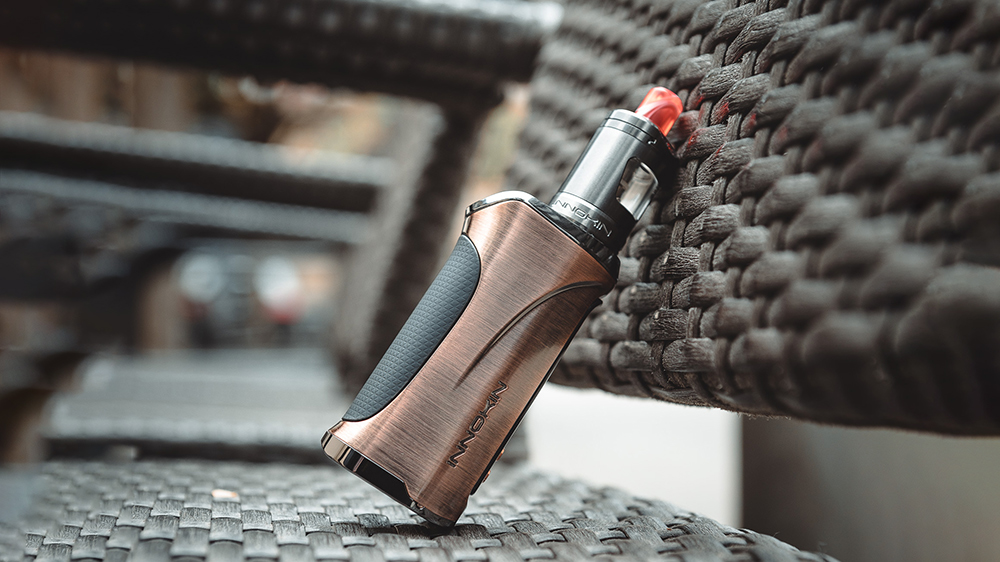 Vaping vs

Tobacco

: Which Is Cheaper?
If you have been a smoker for many years, you are well aware of the ever-increasing cost of smoking. The price for a pack of cigarettes currently ranges from £9.10 to £12.73. Smoking a pack per day in 2021 will set you back £3,321 - £4,646 (not including lighters).
Your initial investment in a high-quality vaping starter kit should cost no more than £50, though some entry-level Innokin devices start as low as £20. You will also need to factor in replacement coils, which most people replace every 1-2 weeks. Replacement coils cost £3-4, depending on your device, so in a year you could expect to spend £78-208 on replacement coils.
The only other cost of vaping is e-liquid. E-liquids come in various strengths and tend to cost the same, regardless of nicotine strength. You can expect to pay an average of £4 per 10ml bottle. Different devices use e-liquid at different rates, but most new vapers start with mouth-to-lung devices, which use small amounts of e-liquid. In this case, we can expect the average vaper to use 1-2 10ml bottles of e-liquid per week. In a year, you could expect to spend £208-£416 on e-liquids.
Add the cost of a device, coils and e-liquid up and the estimated cost of vaping for one year comes to £306-674, which is significantly less than smoking, even in a worst-case scenario!
The Future of Vaping

Looks Bright
Smoking is quickly changing from socially acceptable to universally despised, but quitting is hard. Making the switch to vaping may dramatically decrease health risks and save smokers a small fortune. The future of vaping is exciting and Innokin will be there every step of the way to support vapers with the very best in vaping technology.
As the popularity of vaping as an alternative to smoking continues to rise, Innokin answers the call to improve the vaping experience with industry-leading products. Whether you are a new customer looking to purchase your first device, or a retailer thinking about adding our products to your shelves, contact us, for a professional and friendly customer service experience.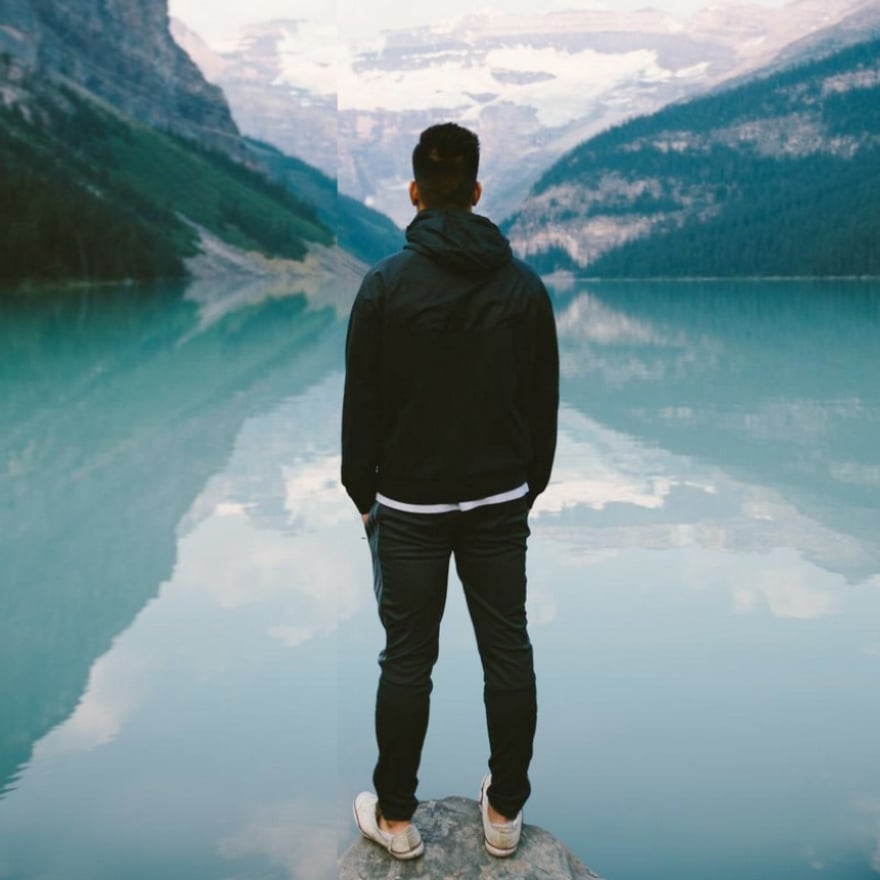 Hey! Hemok here, a vaping enthusiast with a passion for helping people quit smoking. My uncle was diagnosed with lung cancer a few years ago after smoking for more than 40 years. I do understand that quitting smoking isn't only a physical issue but also a mental one. It's just hard to go "cold turkey". I believe that vaping is one of the best solutions to make the switch only if you do it in the right way, and that's why I am here to share :)