Box mods are the largest and most advanced vaping devices on the market. They're often the types of vapes that the most experienced vapers use, and a box mod might be the right choice for you if you want to use a device that's capable of producing big vapor clouds and bold flavors. Box mods, however, aren't just for cloud chasers. Many people choose box mods simply because they're very particular about how their vaping devices work, and they want to have complete control over every aspect of their vaping experience.
With all of the different types of vaping devices on the market today, how can you know whether a box mod is the right choice for you? In this article, we'll help you make your decision by explaining the pros and cons of box mods compared to the other types of devices that are popular with advanced vapers. Before we get too far ahead of ourselves, though, we'll introduce you to box mods at a more basic level by describing some of the features and capabilities that you can expect these devices to have.
What Are the Typical Features of a Box Mod?
Although no two vaping devices are exactly alike, there are several characteristics and features that are common to virtually all of the box mods on the market. We'll describe those features here.
They have the best battery life of any vaping device on the market.

They use screw-on attachments, allowing them to work with third-party

vape tanks

.

They allow you to vary their power output, usually by raising or lowering their operational wattage.

They can typically operate at very high wattages, enabling them to produce enormous clouds.

They often offer alternative vaping modes, such as temperature control mode and bypass mode.
The other defining characteristic of a box mod is its appearance. As you might imagine from the name, a box mod typically has a box-like shape and is around the size of a deck of playing cards or a pack of cigarettes. The large size of a box mod enables it to support a large internal battery cell or up to two removable batteries. Box mods are typically among the biggest and heaviest vaping devices on the market, but the extra bulk is necessary in order for the devices to have such large batteries.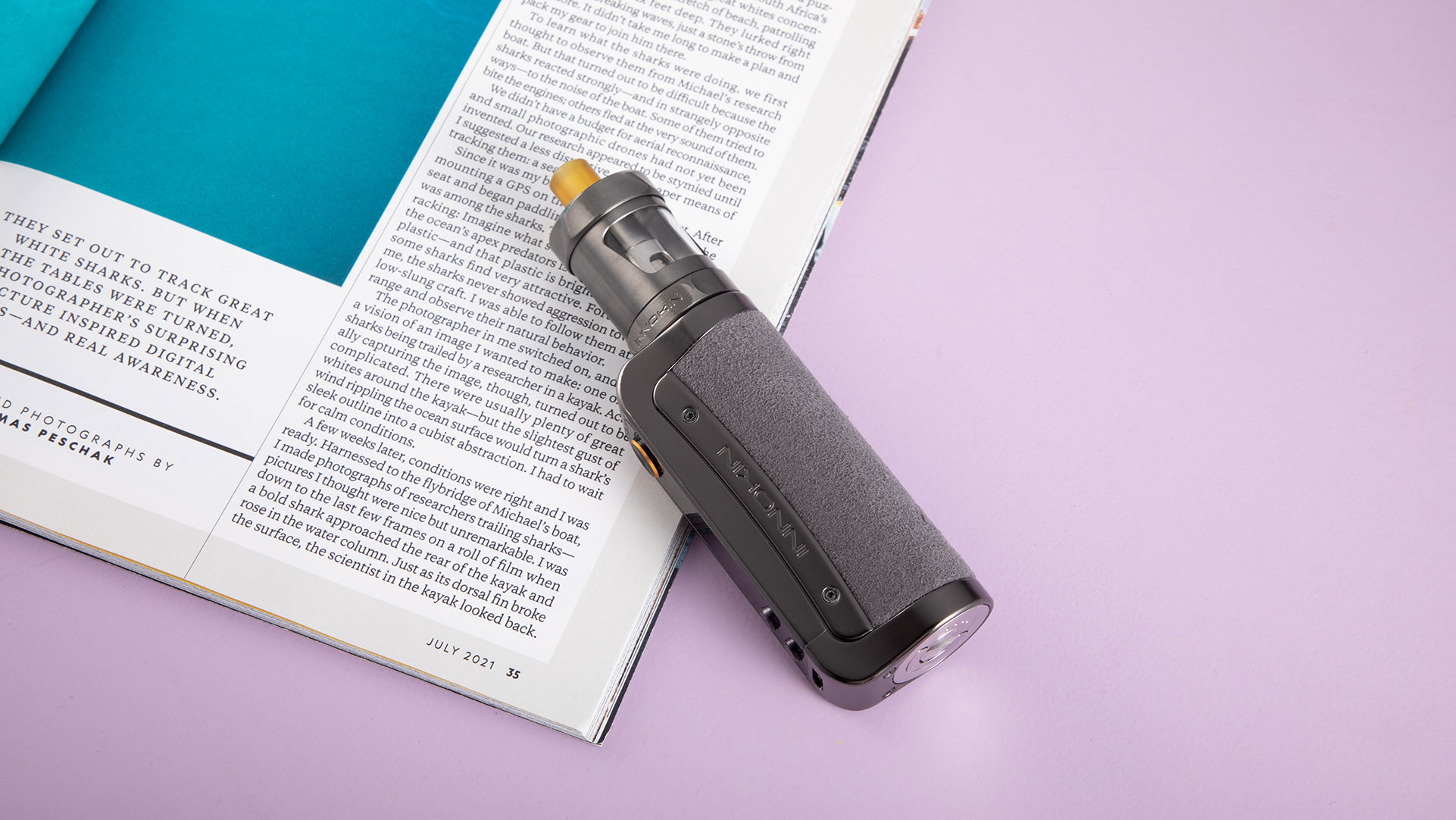 What Are the Best Box Mod Kits on the Market?
You'll find many different box mods in the vape kits section of this website. We're confident that we have a perfect box mod available for you no matter what your requirements might be, so we encourage you to look at the full selection. Here are just a few of the best box mod kits in our current product range.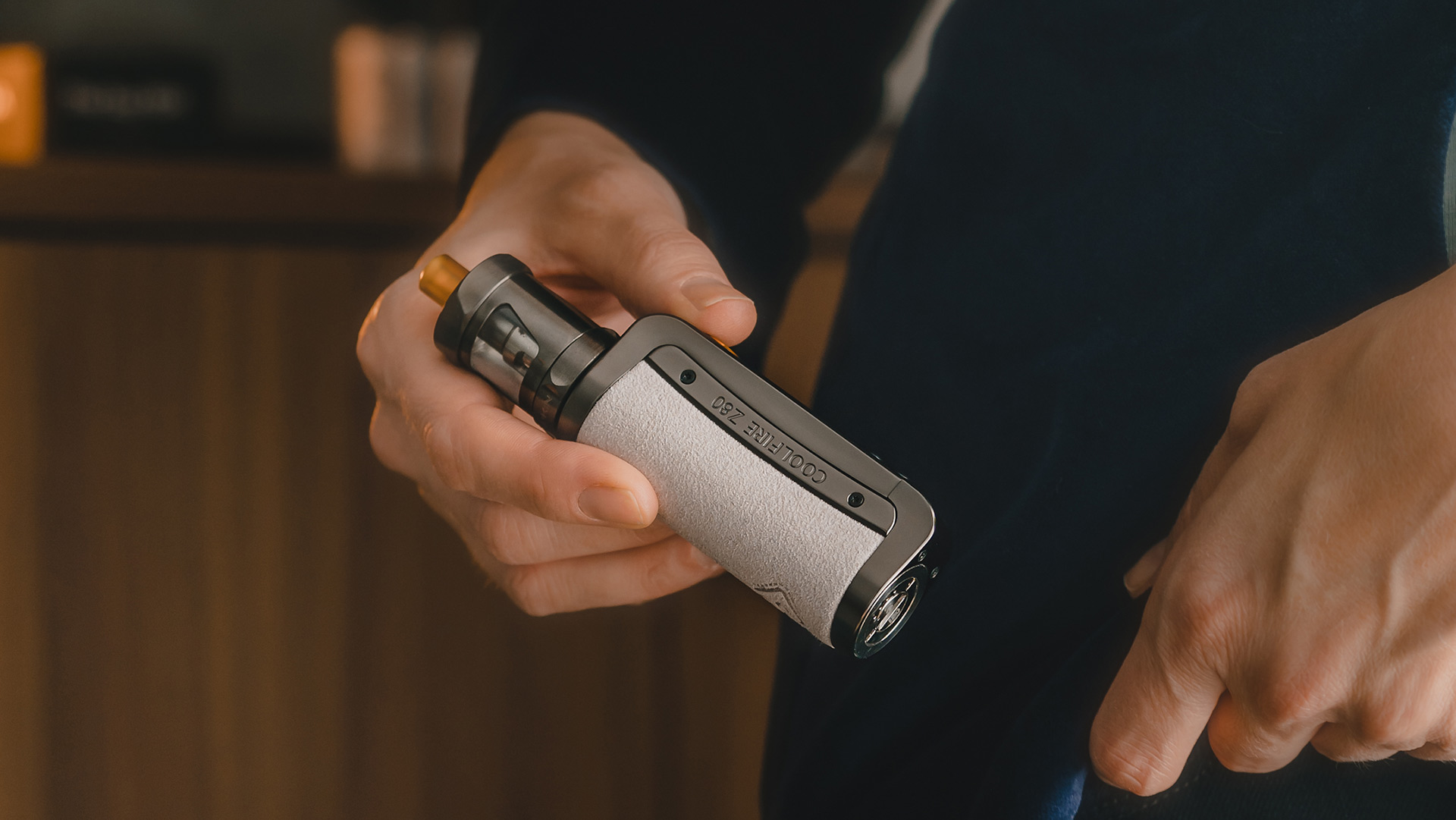 Should You Buy a Box Mod?
As we've described in this article, box mods have a number of benefits that greatly appeal to advanced vapers. They offer the longest battery life and biggest cloud production of any type of vaping device, and they also offer advanced features that you won't find elsewhere. You'll never find a vape pen, for instance, that has a built-in flashlight and full outdoor sensor suite like the Innokin MVP5. In addition, no other type of vaping device allows you to customize every aspect of your vaping experience the way a box mod can. For all of these reasons, box mods are extremely popular among the pickiest vaping experts.
If you are a beginning vaper and are trying to choose your first vape kit, though, it's possible that a box mod might not be the ideal device for you. Here are some reasons why you might not want to choose a box mod, especially if you're new to vaping.
Box mods are heavier than other types of vaping devices, and you may find that carrying a box mod in your pocket isn't always comfortable. If you want a vape that's refillable but still extremely light and pocketable, you might prefer a

pod vape kit

.

Box mods are more complex than other types of vaping devices, which might not be what you're looking for if you're a first-time vaper. If you want a vape that's as simple and intuitive as a tobacco cigarette, you might prefer a

disposable vape

.

Box mods offer the biggest cloud production of any vaping device. That's a great thing if you're a

flavor chaser

, but it may not be best for throat hit because the more powerful your vaping device is, the lower the nicotine strength of your e-liquid should be. If you're new to vaping, you might prefer a device that's optimized for higher nicotine strengths because you'll get a more cigarette-like throat hit that way.
If you're still not sure what device to buy first, we've got you covered. Take a look at our list of the best vapes on the market.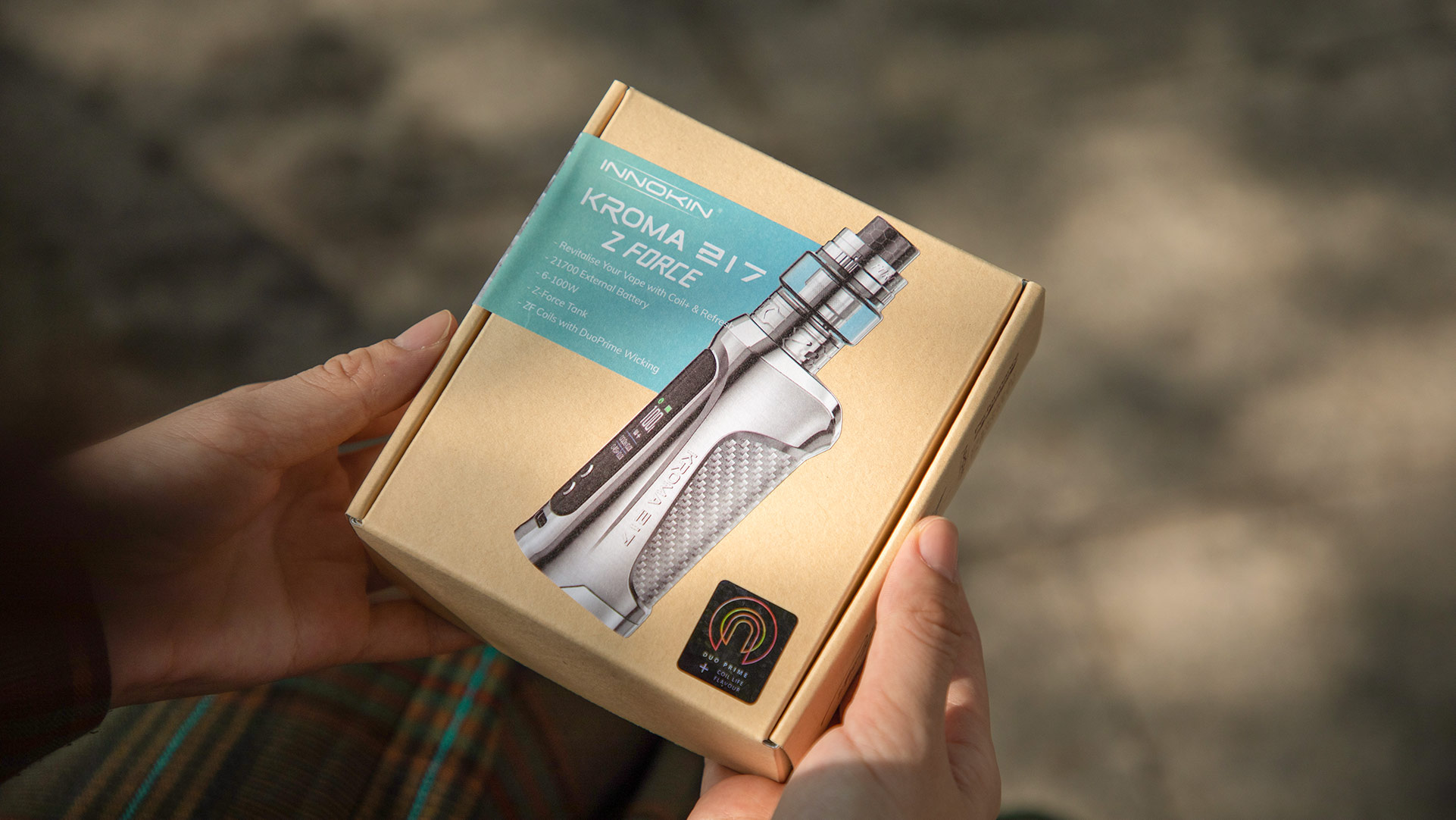 Want an Advanced Vape Without the Bulk? Try a Pod Mod
If you're an experienced vaper and are looking for a new vape that offers a bit more performance, it's possible that you're hesitant about buying a box mod because you don't want to carry something that feels heavy and bulky in your pocket. If that's the case, a pod mod might be the perfect alternative for you. Pod mods feature many of the same capabilities as box mods, but they're much smaller and lighter.
You may also like using a pod mod if you already own a pod system and enjoy the simplicity of pod-based vaping. A pod mod uses the same type of drop-in pod as any other pod system. You'll enjoy greatly enhanced vapor production, though, because the vape coil in a pod mod is the same as what you'll find in a full-fledged vape tank.
Are you looking for a vaping device that delivers as much power as possible while remaining completely sleek and portable? These are the best pod mods that we offer here at Innokin.
Innokin Sensis EZ:

The Innokin Sensis was the device that introduced the truly revolutionary FØ vaping mode to the world, and the Sensis EZ refines some aspects of that groundbreaking device. In addition to using a DC current to generate power as a continuous waveform, the Sensis EZ features our new Refresh mode that uses a gentle pulse of power to refresh the coil with e-liquid between puffs. This device has a built-in 3,000 mAh battery, and it operates at a maximum power level of 40 watts in wattage mode.

Innokin Kroma Z:

If you're a discerning vaper who loves top-quality vape coils, we think you'll love the Innokin Kroma Z because it's compatible with the full range of Innokin Z coils. These are the same coils that we use in our best vape tanks, allowing you to have the same cloud chasing experience that you'd get with a vape mod in a much smaller package. The Kroma Z has a built-in 3,000 mAh battery, and it delivers power at up to 40 watts. When the battery dies, you'll be glad that this device has a USB-C port for super-fast charging. If you decide that you'd rather use a traditional tank instead of a pod, there's no need to buy a new device because the Kroma Z also has an available attachment that gives it a traditional 510 thread.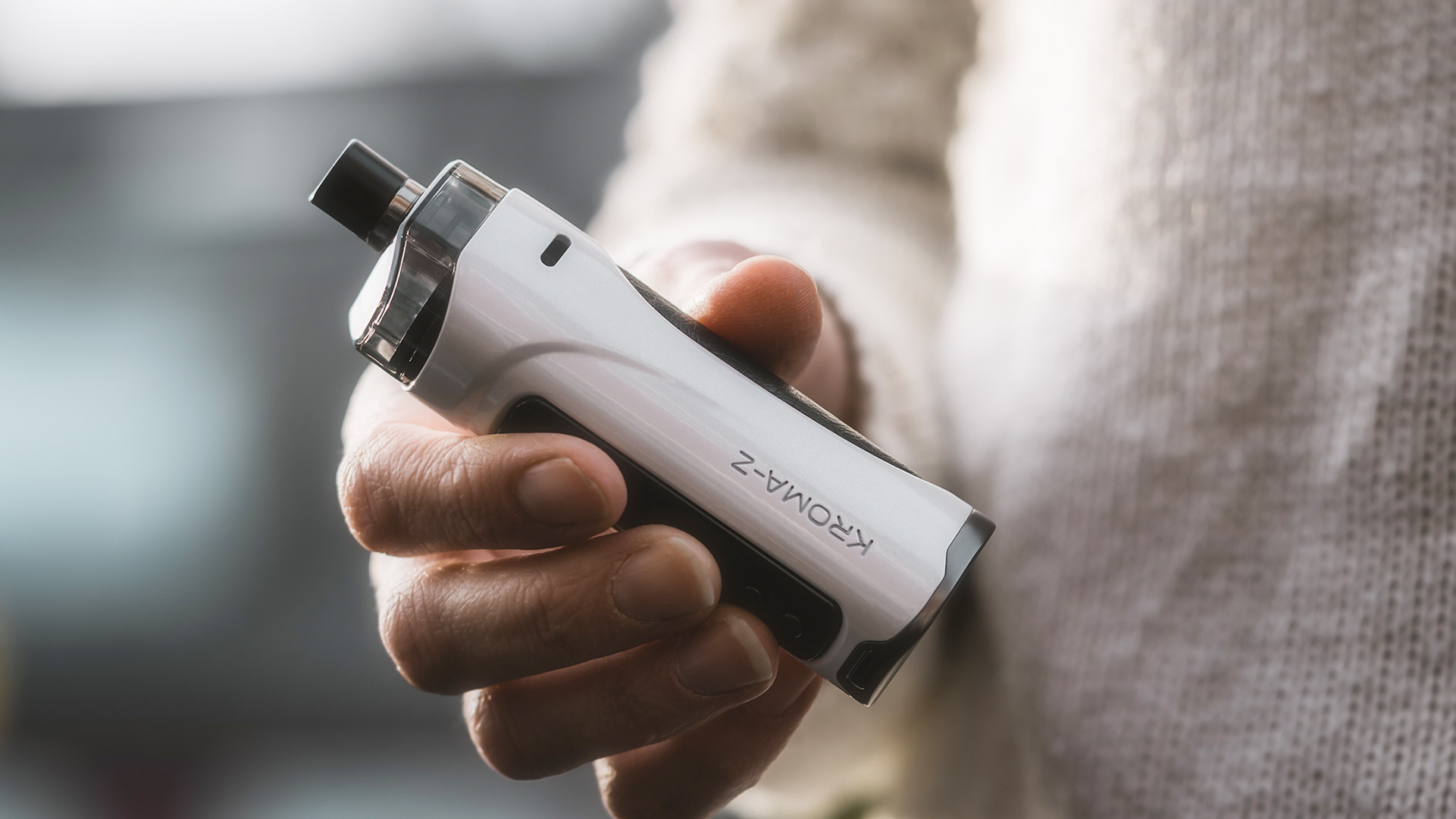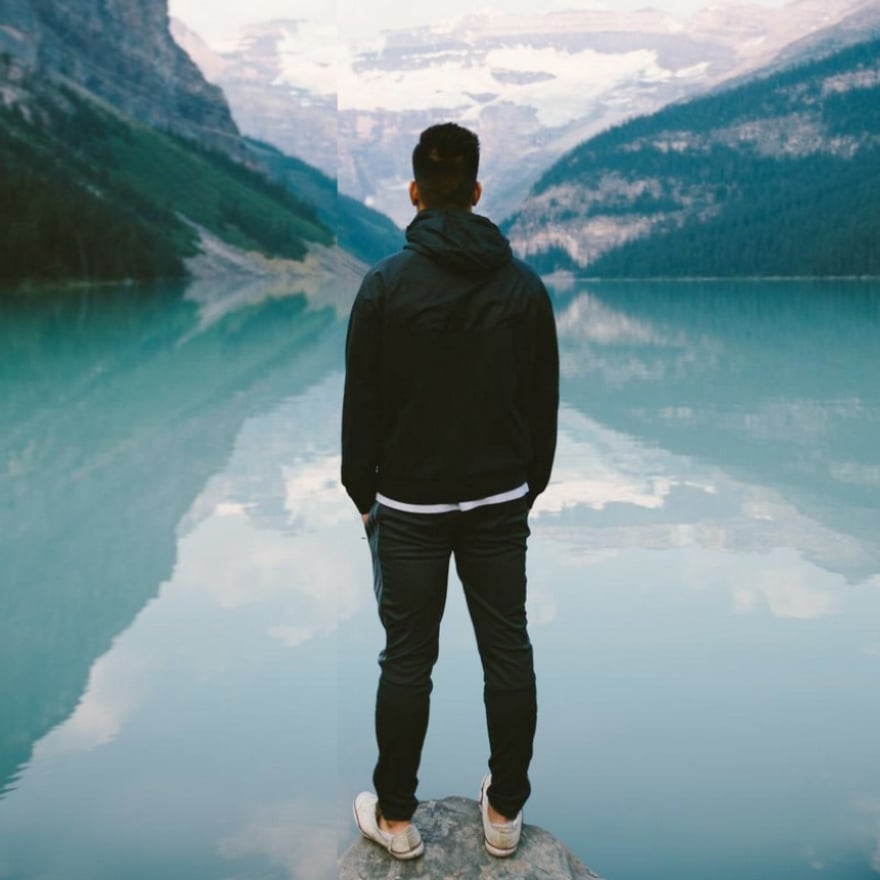 Hey! Hemok here, a vaping enthusiast with a passion for helping people quit smoking. My uncle was diagnosed with lung cancer a few years ago after smoking for more than 40 years. I do understand that quitting smoking isn't only a physical issue but also a mental one. It's just hard to go "cold turkey". I believe that vaping is one of the best solutions to make the switch only if you do it in the right way, and that's why I am here to share :)