If you're an experienced vaper and are looking for a way to get a bit more out of your vaping setup, there's a good chance that a sub-ohm tank is what you need. Sub-ohm tanks deliver the best flavor and the biggest clouds of any atomizing attachment for a vaping device, and they're the most popular accessories for vaping devices in the world today.
This is your ultimate guide to the wide world of sub-ohm tanks. There are so many sub-ohm vape tanks on the market today that trying to understand all of the different products and their features could make your head spin. So, we're going to simplify things for you in this article.
You're about to learn what sub-ohm tanks are and why you might want to own one. You're also going to learn how to use and maintain a sub-ohm tank. Finally, we'll describe some of the best sub-ohm tanks on the market today. Let's dive in.
At Innokin, we have created some of the most innovative and high-performance vape tanks on the market. View our range of vape tanks now.
What Is a Sub-Ohm Tank?
In vaping, the electrical resistance of your atomizer coil is one of the factors that most directly determines the coil's performance. The lower a coil's resistance is, the higher its operational wattage will be because a coil with a lower resistance restricts less of the current flowing through it. If everything else is equal, a coil with a higher operational wattage produces more vapor. Electrical resistance is measured in ohms, and a sub-ohm tank is any vape tank with a coil resistance below 1 ohm.
Sub-ohm tanks are usually designed for use with advanced vape kits such as box mods and larger vape pens. They're typically intended for more experienced vapers. They're also usually threaded, which means they allow you to replace the tank that came with your vaping device or move your existing tank to a new device.
What Are the Benefits of Sub-Ohm Tanks?
Sub-ohm tanks are popular among experienced vapers because they have a number of unique benefits that set them apart from other types of vaping attachments such as above-ohm tanks and vape pods. These are the primary benefits of sub-ohm tanks.
They offer the best vapor production that a vaping device can deliver. Sub-ohm tanks usually have large airflow vents and are optimized for the

direct-to-lung inhaling style

. Between the open airflow characteristics and other new technological developments such as

mesh coils

, the best sub-ohm tanks can produce truly enormous clouds.

Because sub-ohm tanks produce such large clouds, they're capable of delivering extremely rich and vivid flavors.

A sub-ohm tank will give you a great experience if you prefer using

low-nicotine vapes

. Since you inhale such a large volume of vapor when using a sub-ohm tank, you'll feel completely satisfied even though the nicotine strength of your e-liquid is low.

Sub-ohm tanks offer large e-liquid capacities in regions where the sizes of vape tanks aren't restricted by law. Having a tank with a large capacity means that you won't have to worry about refilling your tank as often.

Sub-ohm tanks are often compatible with several different types of coils, so they offer the flexibility that experienced vapers demand.

Sub-ohm tanks are usually threaded, which means that they're interchangeable between different vaping devices and provide a means for you to upgrade your existing vaping setup without buying a new vape mod.
What Vapes Work with Sub-Ohm Tanks?
To use a sub-ohm tank, you need a vaping device that's compatible with sub-ohm coils. To determine whether your device will work with a sub-ohm tank, you should check the device's specifications in the instruction manual. In the manual, you'll find the device's minimum supported coil resistance, which should be lower than the resistance of the coil in the tank that you want to use. Sub-ohm vaping devices typically include vape mods, pod mods and larger vape pens.
If you want to use a threaded sub-ohm tank, you'll need to use a vaping device that works with threaded attachments. That means all-in-one devices and most pod vapes are usually disqualified. There are a few pod mods, however – such as the Innokin Sensis EZ – that have 510-thread adapters available and will work with sub-ohm tanks.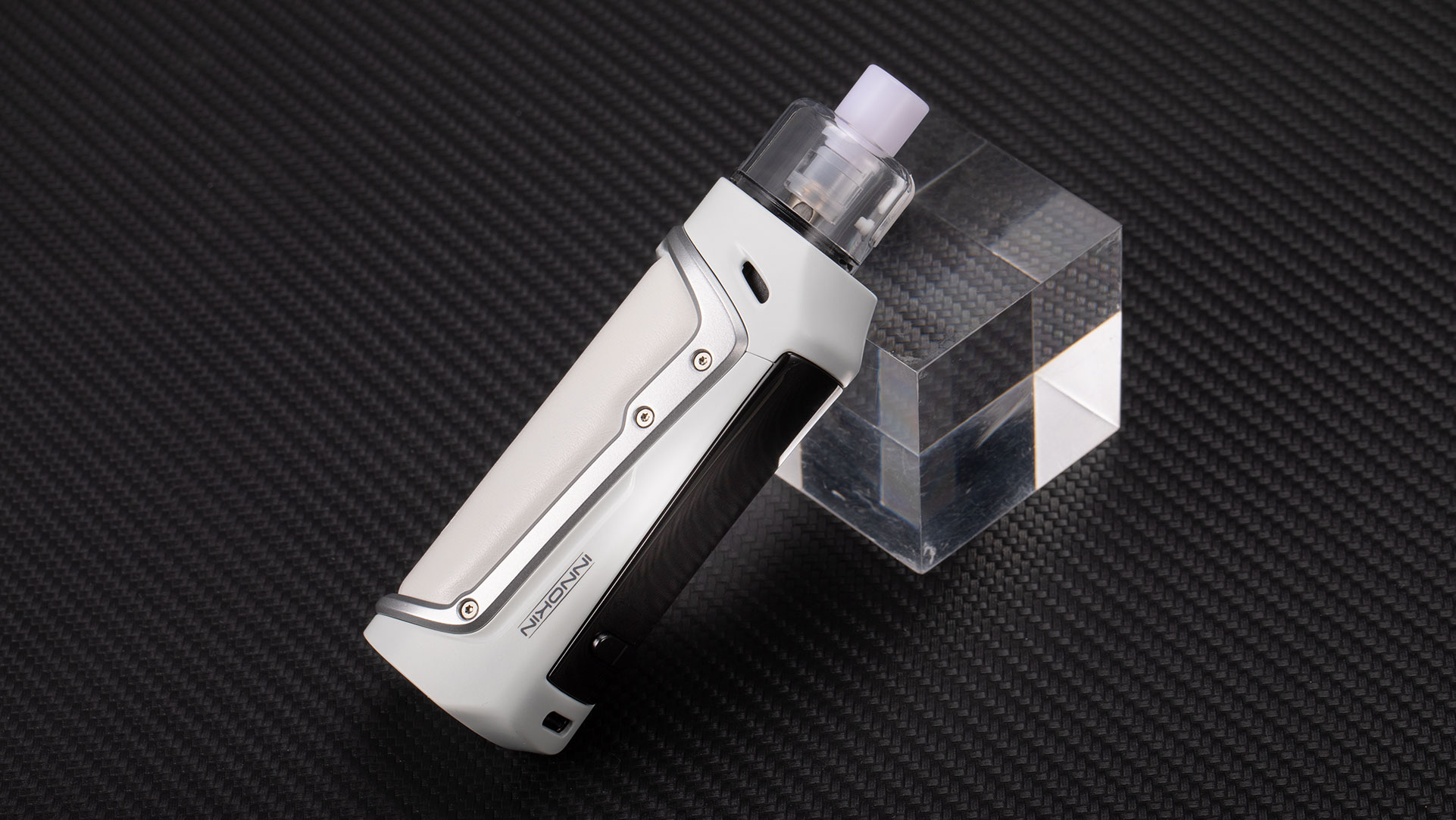 How Do You Use a Sub-Ohm Tank?
Sub-ohm tanks work essentially the same as other attachments for vaping devices, but you do need to be a little more careful with the coil. A sub-ohm tank has an extremely powerful coil, and the coil's cotton wick can burn if you don't take care of it.
Before you fill a new sub-ohm tank for the first time – and each time you install a new coil – you should prime the coil by putting a little vape juice on each of the openings where you can see the coil's cotton wick peeking through.

After priming the coil, you can fill the tank. Most modern sub-ohm tanks use top-filling systems, which means that you can open the tank by twisting or sliding the tank's top metal hardware to expose the filling hole. Add e-liquid through the hole and close the tank. If you're filling a new tank for the first time or have just installed a new coil, wait at least five minutes before vaping.

Always refill a sub-ohm tank as soon as you notice that the tank is beginning to get low on vape juice. The e-liquid in the tank should cover the coil's wick openings at all times.

When you're no longer happy with the tank's flavor, it's time to install a new coil. Do this by removing the tank from your mod and unscrewing the tank's base. The coil is either connected to the base of the tank or pushed into the tank's central chimney. Remove the coil and install the new coil in the same fashion after priming the wick. Learn more about

when to change a vape coil

.

When you replace the coil in a sub-ohm tank, it's a good idea to clean the tank by disassembling it and rinsing it in clean water. This helps to ensure that the tank's flavor quality will remain high. After rinsing the tank, dry it completely before reassembling it.
How to Fix Problems with a Sub-Ohm Tank
If you have a sub-ohm tank that isn't working properly, you'll find this section of our guide useful. In it, we'll explain how to fix the most common problems that occur with sub-ohm tanks.
Sub-Ohm Tank Tastes Burnt
If your sub-ohm tank tastes burnt, one of three things is probably happening.
The wattage of your vaping device is set too high. Every vape coil has an intended wattage range in which it's designed to function efficiently. You'll find the wattage on the coil's package and etched into the coil itself. Make sure that your device is set to a power level within that range.

Your coil's cotton wick is burnt due to extended vaping at a high wattage or because you didn't prime the wick when installing the coil. If a coil's wick is burnt, the only way to resolve the issue is by installing a new coil.

You've been using the coil for a while, and e-liquid residue has collected on the coil's heating surface. A vape coil typically lasts several days, although the exact lifespan of a coil depends on the type of e-liquid you use. If you prefer heavily sweetened e-liquid, your coils won't last as long. When a vape coil begins to produce a flavor resembling burnt sugar, it's time to replace the coil.
Sub-Ohm Tank Leaking
If you have a leaking sub-ohm tank, it's likely that the tank either has internal damage or isn't assembled properly. Disassemble the tank, and then rinse and dry it. A sub-ohm tank has several rubber gaskets that help to prevent leaking. Examine the gaskets. If any of them are torn or stretched out of place, replace them. A sub-ohm tank usually includes at least one set of replacement gaskets.
After checking the gaskets, reassemble the tank carefully and make sure that all of the components are aligned. A vape tank can leak if it's cross-threaded, which is probably what's happening if the tank's components don't twist together smoothly. If you have trouble screwing the tank together, back up and try again until the components are properly aligned. If the tank continues to leak, the coil is probably defective and should be replaced.
What Are the Best Sub-Ohm Tanks?
Now that you're an expert on sub-ohm tanks, it's time to learn about the innovative tanks that we've created here at Innokin. These are the best sub-ohm tanks on the market.
Innokin Z Force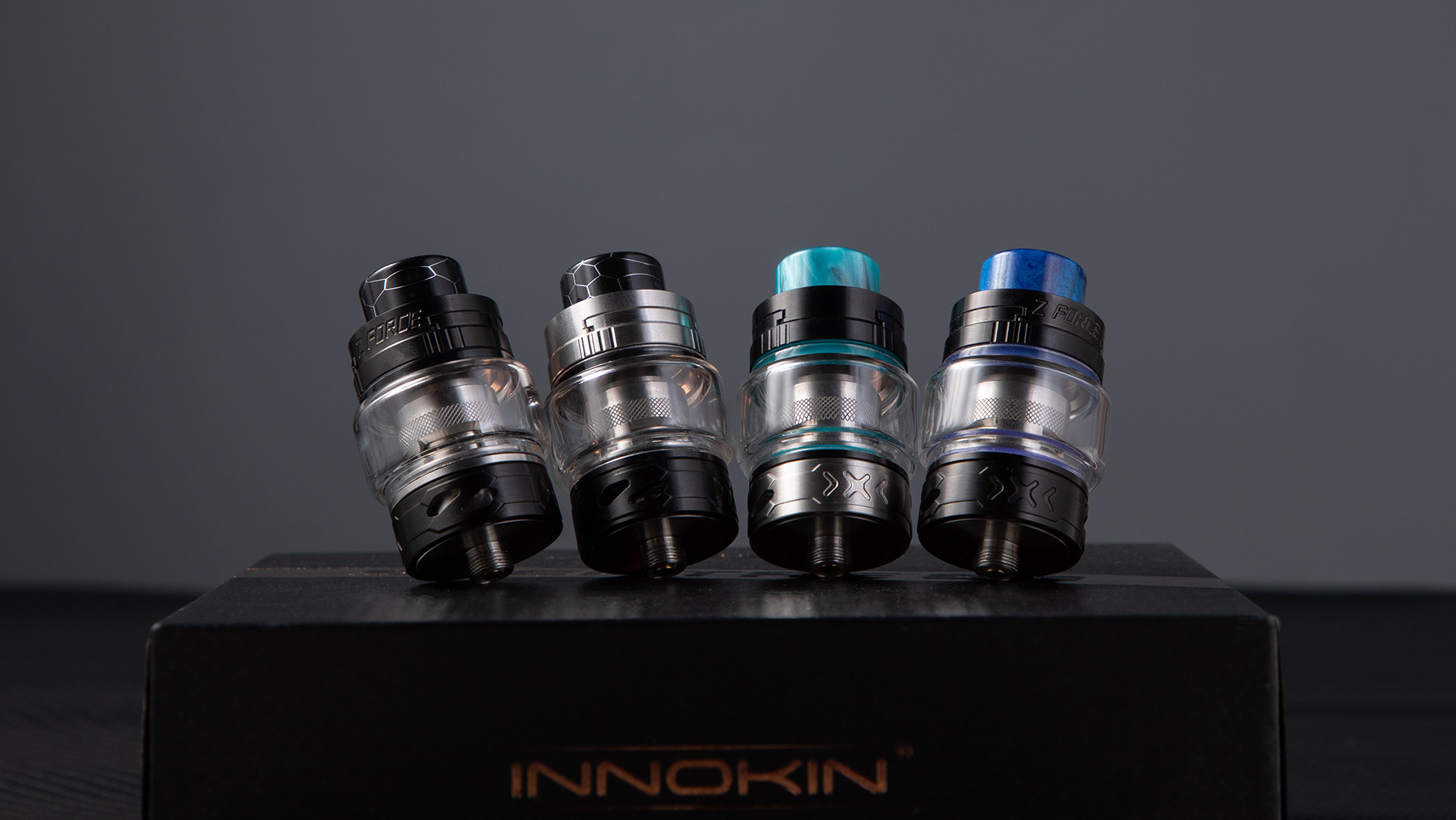 The world of sub-ohm tanks is very mature in 2023, and true innovations don't come along as often as they used to. We've bucked that trend with the Innokin Z Force tank, which uses a completely new type of coil called the DuoPrime coil. This coil has two mesh heating surfaces working in tandem – one on the inside of the wick and one on the outside – to provide double the vapor and double the flavor quality compared to other vape coils.
The Innokin Z Force has all of the convenience features that you'd expect from a luxury sub-ohm tank, including fully adjustable airflow that allows the tank to work equally well for cloud chasing and for restricted direct-to-lung hits. The Z Force is also one of the rare vape tanks that allows you to replace the coil before the tank is empty. When you remove the coil from the tank, a spring-loaded inner sleeve automatically snaps shut to keep the e-liquid in the tank from coming out.
Innokin Plex
If you enjoy using a vaping device that produces enormous clouds, we think you'll love the Innokin Plex. The new Plexus Scion coil uses up to three mesh heating strips working in tandem to deliver vapor production unlike anything you've ever seen. Our innovative Plex 3D mesh strip has a three-dimensional surface for maximum surface area, allowing this tank to deliver amazingly flavorful clouds with every puff.
Innokin GoMax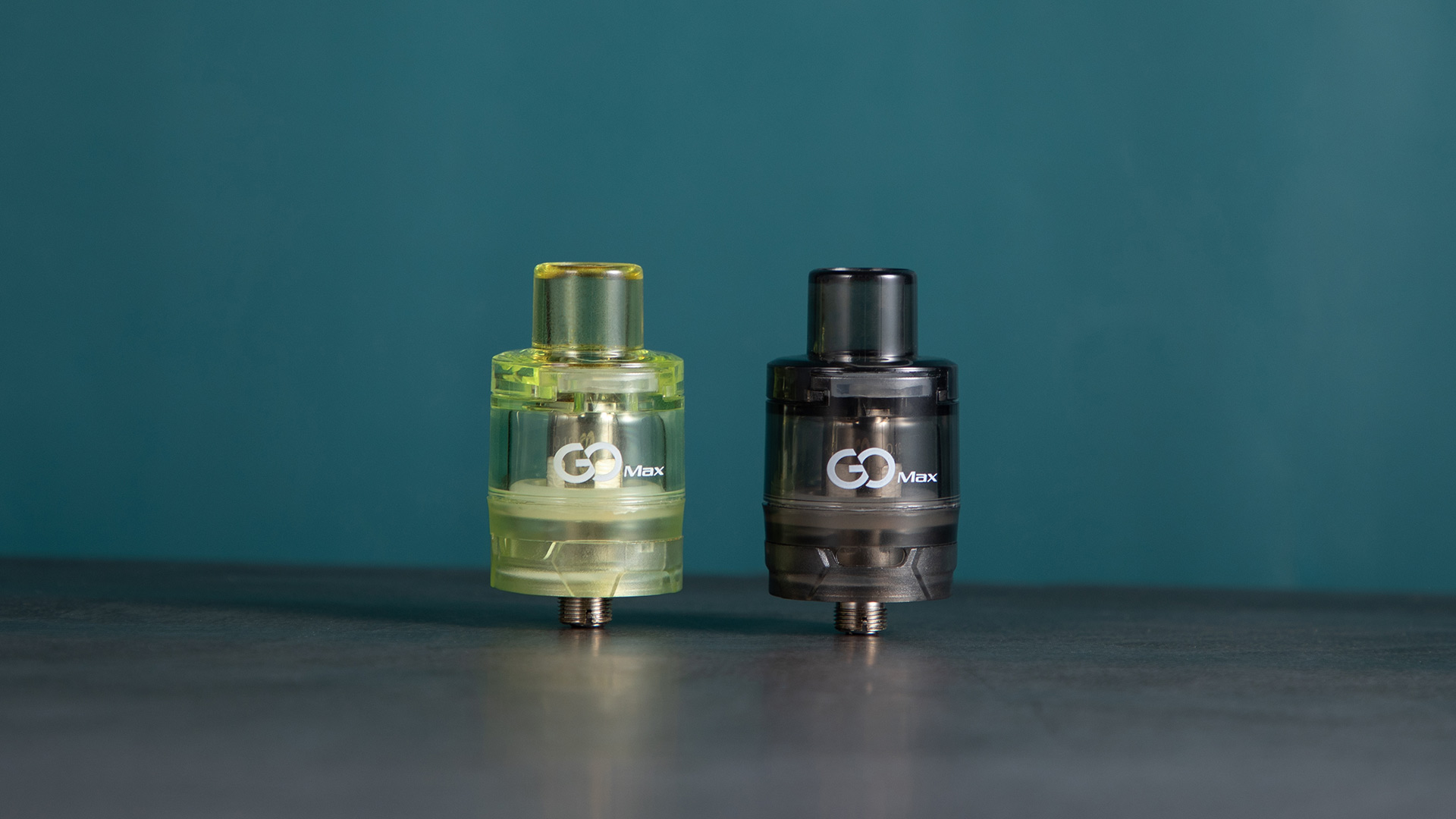 Have you ever wished that you could enjoy the performance of a sub-ohm tank and the convenience of a device with disposable pods at the same time? That's exactly the experience you'll have with the Innokin GoMax. This vape tank uses the same powerful Plex 3D mesh heating technology that you'll find in the Innokin Plex tank described above, but the difference is that the Innokin GoMax is fully disposable. When the tank's flavor no longer meets your expectations, you can recycle the entire tank and begin using a new one. Cloud chasing has never been so easy.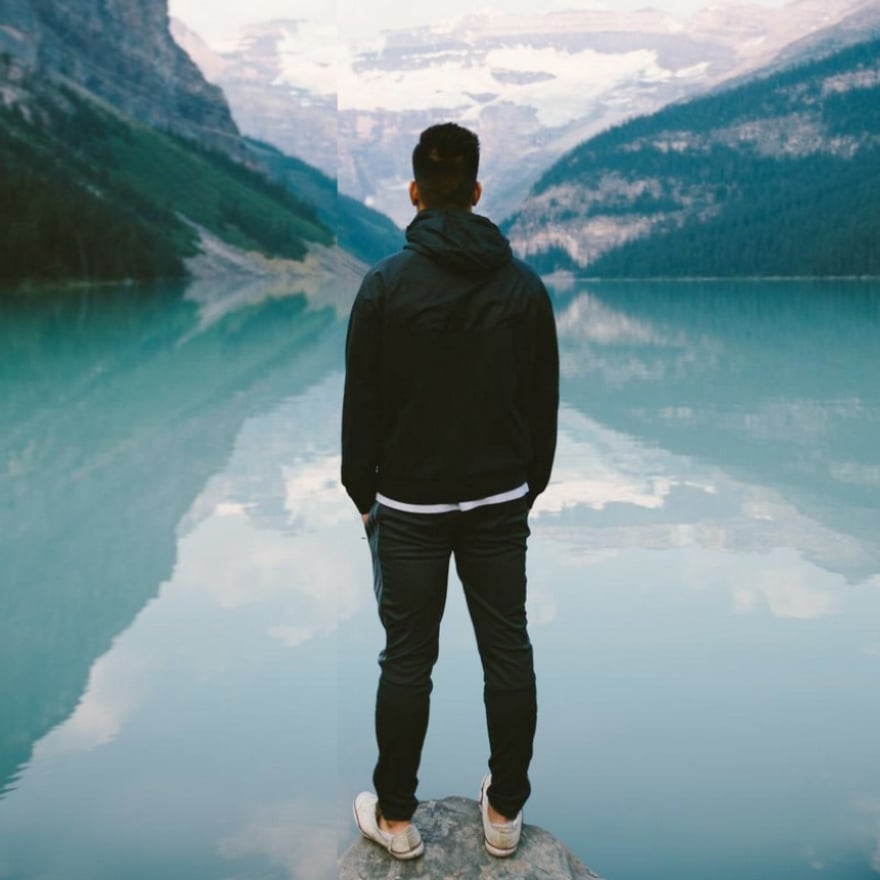 Hey! Hemok here, a vaping enthusiast with a passion for helping people quit smoking. My uncle was diagnosed with lung cancer a few years ago after smoking for more than 40 years. I do understand that quitting smoking isn't only a physical issue but also a mental one. It's just hard to go "cold turkey". I believe that vaping is one of the best solutions to make the switch only if you do it in the right way, and that's why I am here to share :)